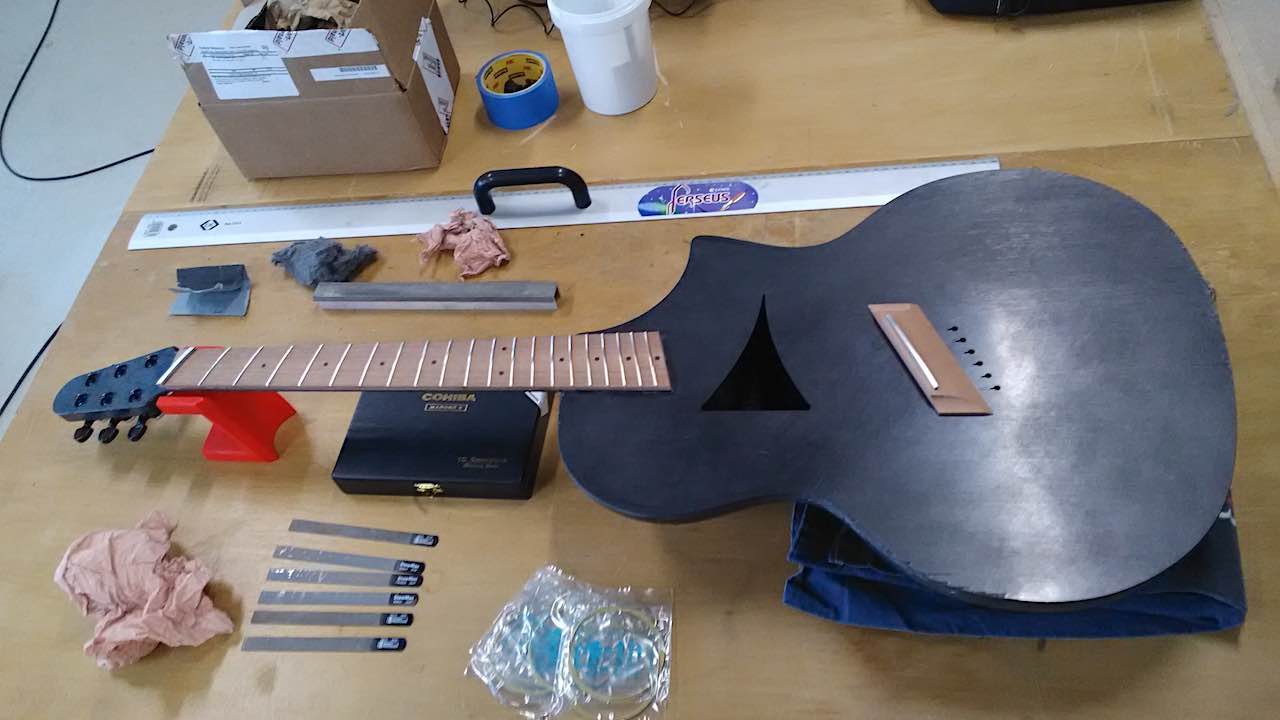 France, Rennes
Passionate about guitar making since my teenage years, I never stop thinking about optimizing the instrument to obtain an "ideal" version, using the latest technologies and cutting-edge materials.
The Black Flag ECGM (Ergonomic Carbon Guitar Module) is the result of a reflection on the optimization, as exhaustive as possible, of the guitar instrument:
- Obtain the most comfortable shape for the user.
- Achieve a characteristic and unique sound quality.
- Achieve a clean design.
- Reproduce the same constant vibratory properties on each new guitar, thanks to the regular molecular composition of carbon.
It took me two years to develop it, starting from zero.
I only respected the basic academic guitar making and then I completely trusted the technical properties of carbon fiber.
Despite the many doubts expressed by some professionals in the field about my project, I did well to persist!!! This first prototype is really a great success... even if some things still need to be improved... ;-)
Very often, people dream of doing things but, unfortunately, they stop there... For fear, for a lack of motivation or self-confidence, or because the project is too expensive...
Taking the first step is far from easy but once done, you will have advanced on yourself and learned new skills...
"Make your dreams come true!!! Dare!!! Everything is possible!!!" ;-)
Would you like to know more about the instrument??? See you on my website!!!
https://blackflagguitars.wordpress.com/