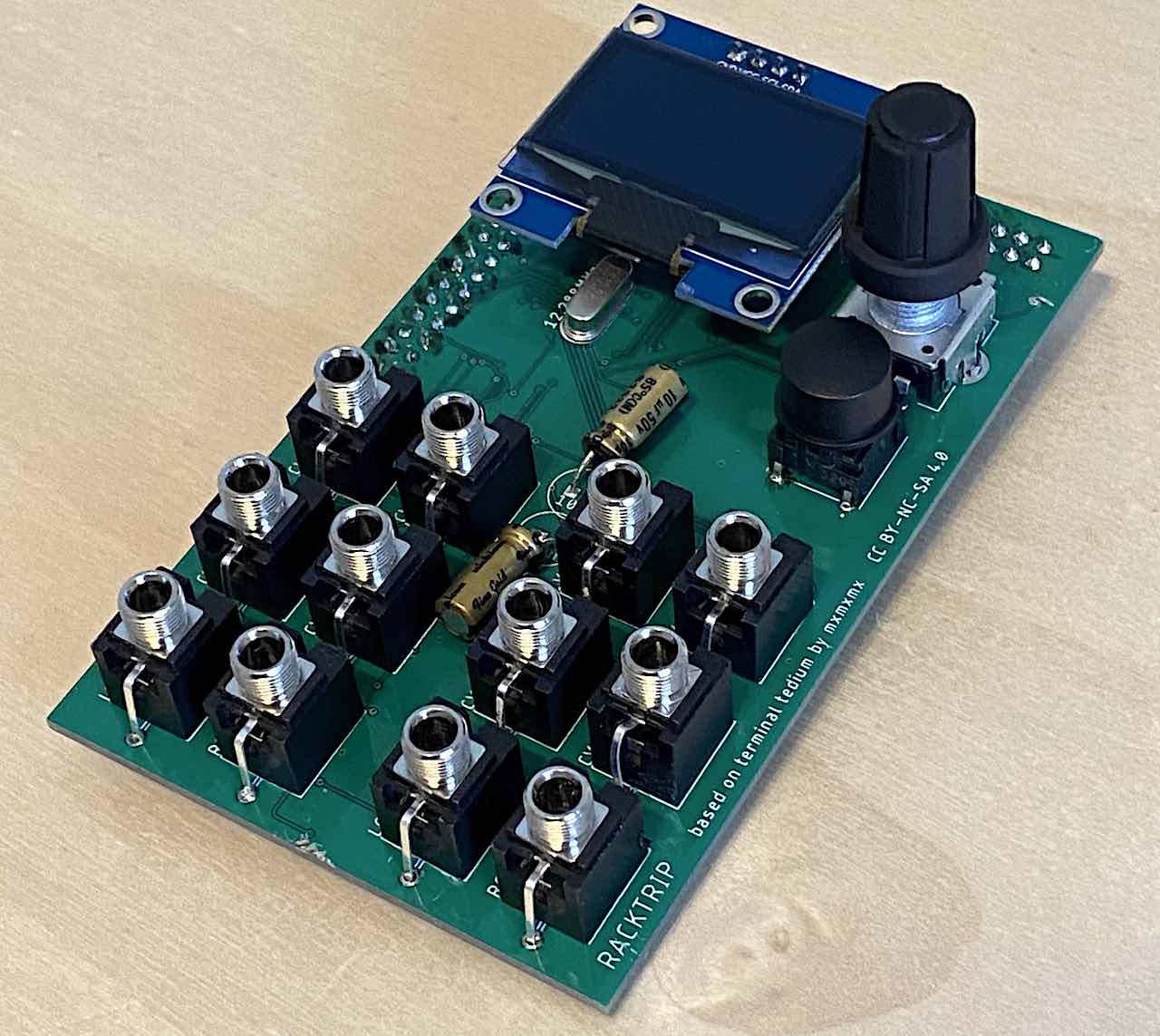 RackTrip is an open-source Raspberry Pi-powered Eurorack module that sends audio and control voltage over the internet at low-latency for virtually & remotely patching two modular synthesizers together. RackTrip aims to open up a new paradigm of interconnected networked performance by sending high-rate modulation signals synchronously with audio. With RackTrip, Eurorack enthusiasts can patch their synthesizers together during a time when physical meetups are limited and online collaboration is flourishing.
RackTrip's custom PCB is based on "Terminal Tedium," an open-source module for audio I/O, gate I/O, and CV input to Raspberry Pi. RackTrip has 4 CV ins, 4 CV outs, 2 audio ins, and 2 audio outs. RackTrip utilizes a modified version of Miller S Puckette's "Quacktrip" Pd patch to send uncompressed audio and control rate signals between peers at low latency. Once two RackTrip modules are connected via Internet, inputs to one module are mirrored on the respective outputs of the other.
I began work on RackTrip in summer 2020. By December 2020, I had finished a prototype version of RackTrip for my master's capstone project at CCRMA. Check out the linked Vimeo documentation video under "Connect" -> "More Video" to learn more about RackTrip's design journey.