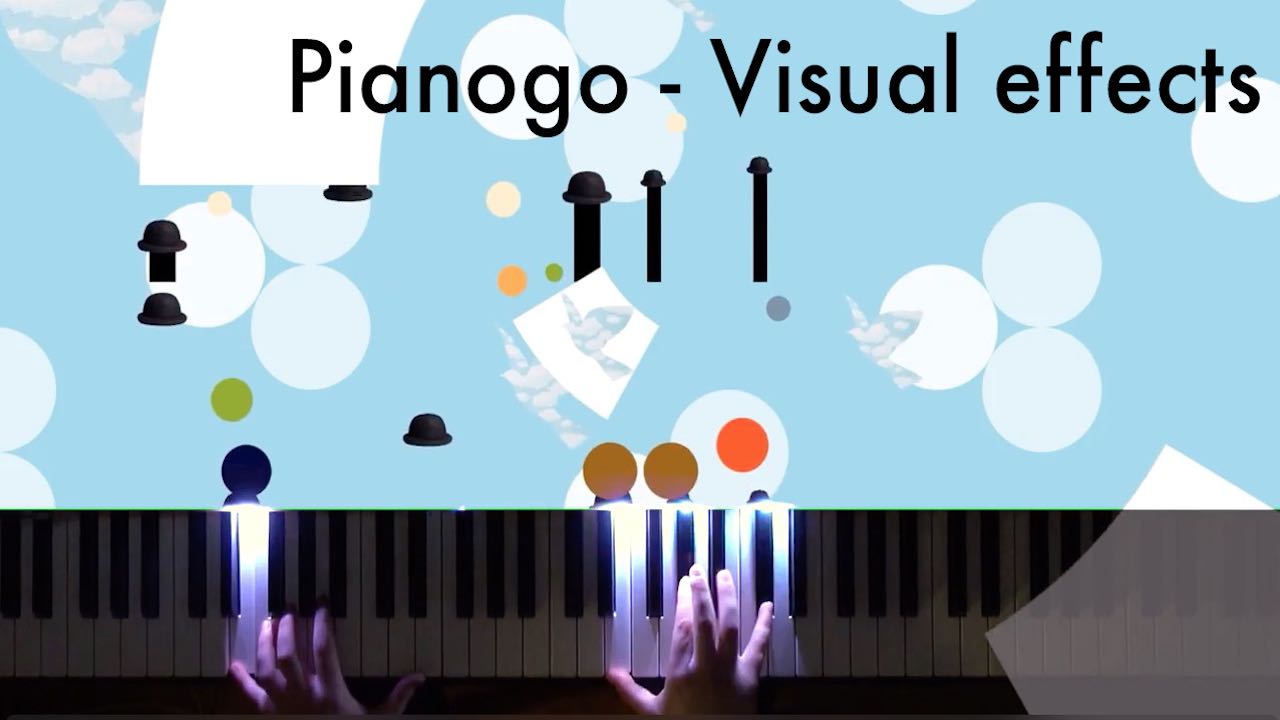 It is a project made with Javascript, for the animations, MIDI for communication, and Arduino to pilot the leds.
Visual Effects work live while playing or reading a MIDI file.
Require a web browser such as Google Chrome or Firefox.
Some functions: show from live piano, or MIDI file as input. Add particules on notes, 2D or 3D images, colours by note, overlay on hands and piano, Tonnetz and Hexagone representations, gravity, lights and colours on the hands and piano.
Click the CONNECT tab to see more examples.