Pianogo - visual effects
A piano interface that shows lovely colours while playing. Created by a nice family.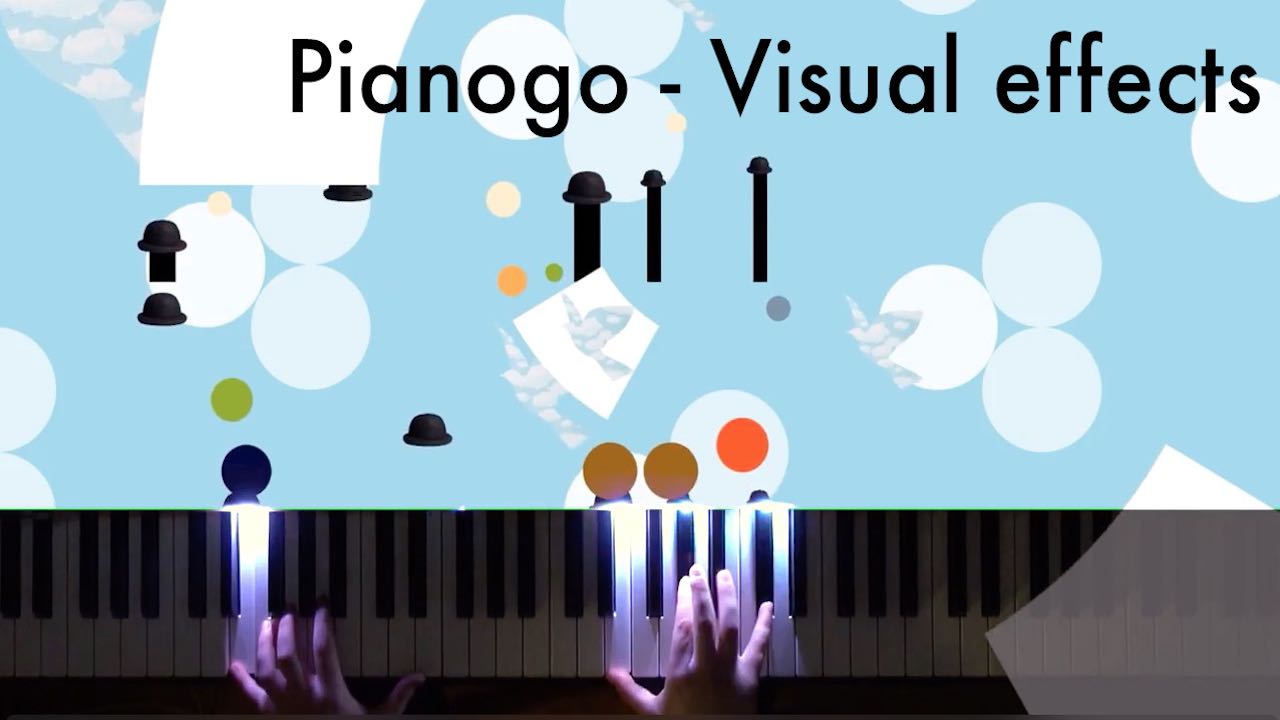 It is a project made with Javascript, for the animations, MIDI for communication, and Arduino to pilot the leds.
Visual Effects work live while playing or reading a MIDI file.
Require a web browser such as Google Chrome or Firefox.
Some functions: show from live piano, or MIDI file as input. Add particules on notes, 2D or 3D images, colours by note, overlay on hands and piano, Tonnetz and Hexagone representations, gravity, lights and colours on the hands and piano.
Click the CONNECT tab to see more examples.
Frequently Asked Questions
What inspired you to do this?
In 2019, I watched a lot of piano videos on Youtube with visual effects and I wanted to do the same from scratch to discover how they do this. Then I really enjoy this and I made a lot of customizations.
How long did it take to make it?
I worked on that project for one year.
How long have you been doing things like this?
In 2016, I made Corobot, a robot that painted in the streets of Paris to make Paris happier!

Thanks to Sherry Huss's support
(https://twitter.com/SherryHuss/status/795241074545618944), I continued and I am here now :D
How much did this cost to do?
It cost an Arduino Card and things like that.
Have you done other things like this?
I also did a little website like Duolingo during the lockdown to cheer up me to practice piano every day!
Resoures?
I created this project with my father and my sister who help me to develop and test Pianogo.
Evatris (Eva Corot) : Maker, Composer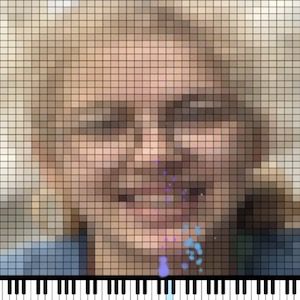 Piano with Visual effects
Connect with Evatris (Eva Corot)
How I can help you:
It can help them with playing piano, so they can learn new things.
How you can help me:
You can help me by sharing the videos and give advices. Which one do you like the most? Develop and share more effects.
People could test the Alpha version too.
Subscribe to my Youtube Channel \(^-^)/ :
https://www.youtube.com/c/JePoesie
To contact me: Discord ID: Evatris#0585