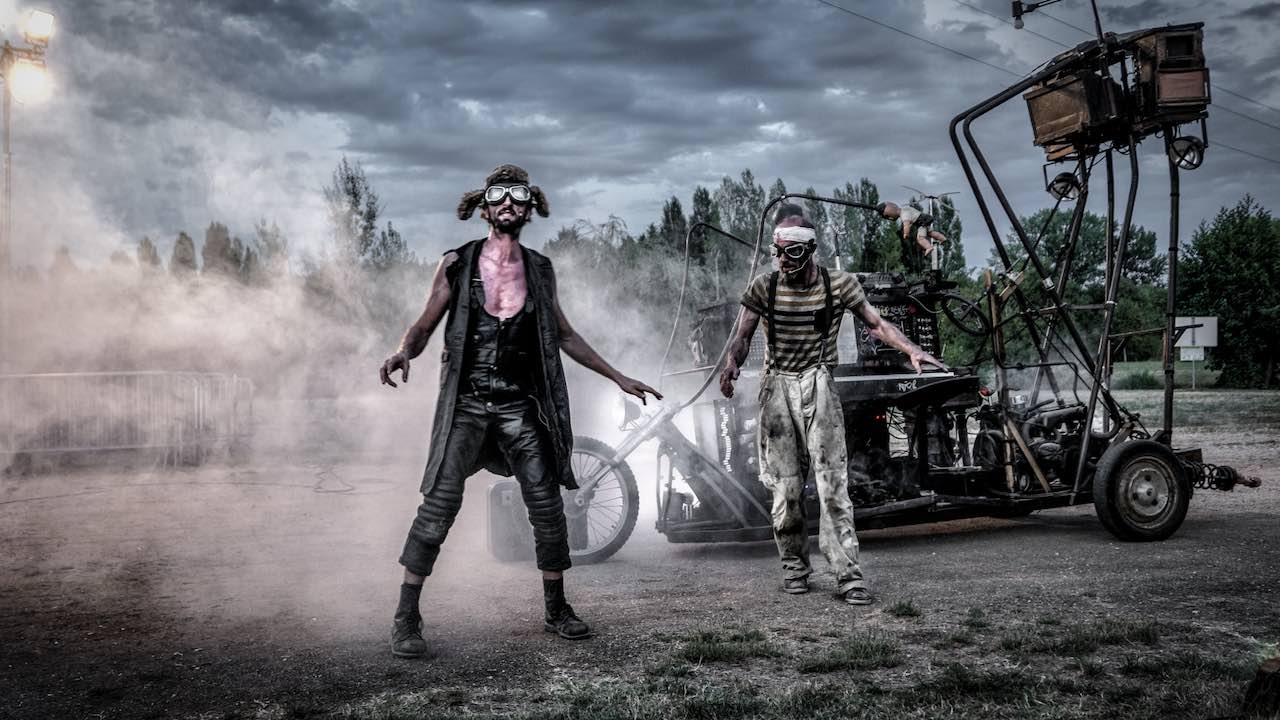 The pianochopper is a mobile creation of about 16 feet long, max. 5 feet wide and max. 10 feet tall, built with the front fork and base of a Montesa motor bike of 1985, combined with a chassis and engine of a typical ancient French 2 CV vehicle (2 HP 'Ugly Duck') of 1974, accommodating two synthesizers, rhythm box, theremine, 2 mics, samplers and it's own 12V/220V electrical battery supply for lights, instruments, scene lighting etc.
The pianochopper has a maximum speed of 10 km/hour (not during performances) and has been set in one gear only, forward or backward. During the show, the speed varies between 1 and 4 km/hour. Total weight of the pianochopper is about 1200 lbs. Brakes and gears are hydraulic with a semi-automatic centrifugal gearshift, typical for the Citroën 2HP (1960 technology).
The pianochopper creation is the fruit of a 2 year research project for piano mobility by Kasper, engaging several construction workshops throughout France. During those two years of research and development, the main idea was to write a theatre play, in a sort of Mad Max setting. The creations of the main characters Zolt and Burg came out of a meeting with Benjamin Chapeau, author of the 2017 show. Since then, the roadshow has continuously improved, both for technical issues and the way actions and scenery props have been arranged.