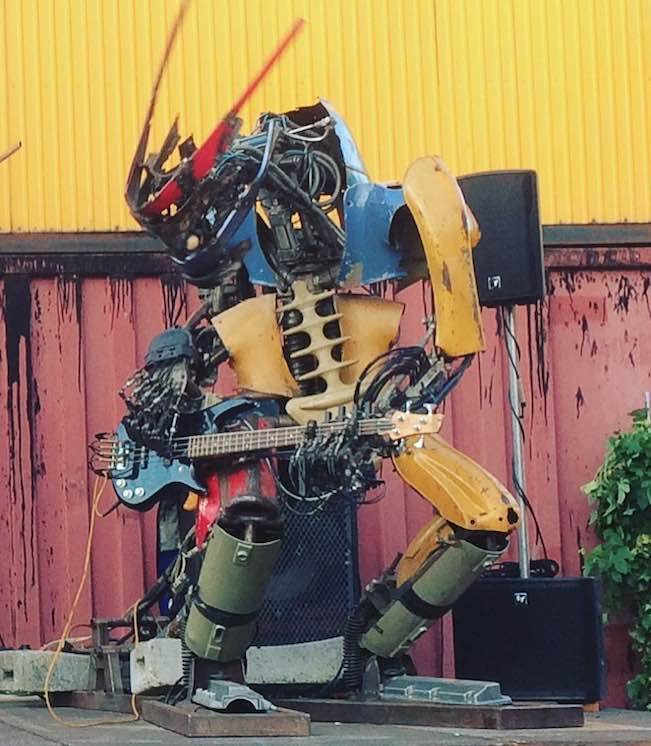 Berlin Wild Waste Gallery
My robot sculptures originates from my passion of mutating scrapmetal parts into sculptures. Over time i added airpressure pneumatics and a midi control system and my work turned into extending the caracter of the sculpture by making the robots. After a decade of work i can present three members:
"Roots Afreakin Bassplayer" - on the electric bass guitar
"Rubble BT" - on the drums
"The Flute Flock" - on the flutes (c,d,e,f,g,a,h,c)
In the moment i am working on a Keyboardess Robot player to fill out the band.
Before Corona i was showing my work as an "Robot Art Show" around Europe.