One Love Machine Band
I show a group of moving sculptures, made from scrapmetal, which actualy play their instruments.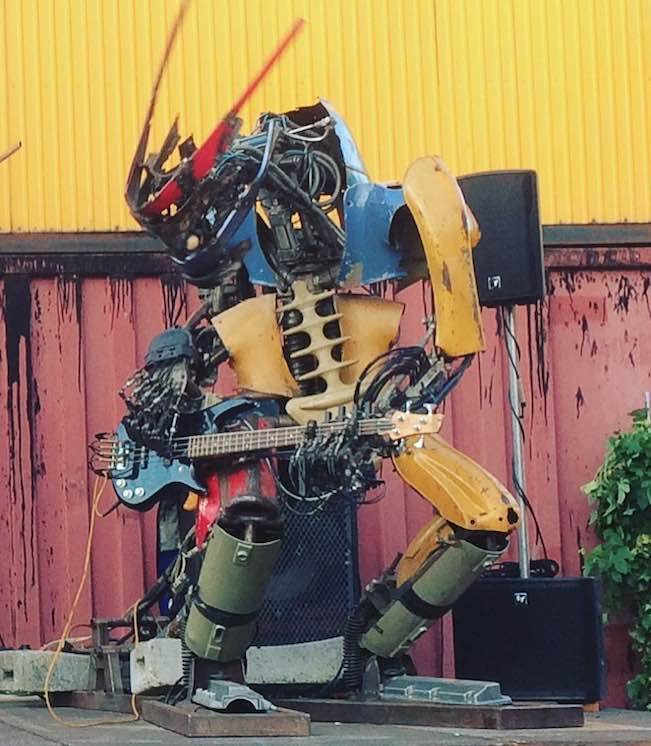 My robot sculptures originates from my passion of mutating scrapmetal parts into sculptures. Over time i added airpressure pneumatics and a midi control system and my work turned into extending the caracter of the sculpture by making the robots. After a decade of work i can present three members:
"Roots Afreakin Bassplayer" - on the electric bass guitar
"Rubble BT" - on the drums
"The Flute Flock" - on the flutes (c,d,e,f,g,a,h,c)
In the moment i am working on a Keyboardess Robot player to fill out the band.
Before Corona i was showing my work as an "Robot Art Show" around Europe.
KOLJA KUGLER : Robot Sculpture Artist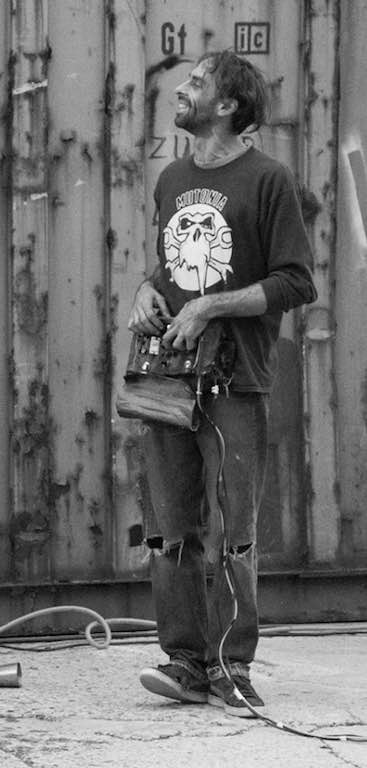 Kolja Kugler is a native Berlin Artist. In the early nineties Kolja collaborated with The Mutoid Waste Company. They lived, worked and exhibited on the former cold war frontline, Potsdamer Platz, Berlin, mutating former war machinery into peacful objects of art. One of the most recognized works of this time is "The Lost Tribe of Mig"- project, an immense installation in the city centre of a Mig 21 fighter plane flying out of a four story building. Over the time Kolja discovered how to use airpreasure to animate his sculptures. Following years of traveling in Europe with the Tekno underground Art movement groups Alien Pulse Agency and Spiral Tribe, Kolja took of on his own independent travels around the world (2001-2006). Throughout these travels he exhibited his largest robotic sculpture "Sir Elton Junk", in various continents including Australia, south east Asia and the three Americas. Back in Europe since 2006 Kolja continues to pick up and mutate every bit of scrap with an inspiring shape.
Currently he became a director of a band of pneumaticly driven robot sculptures which express a general joy for live by being able to play music on real instruments. Meet the:
"One Love Machine Band"
Connect with KOLJA KUGLER
How I can help you:
I can offer Robot Art Shows....( happy childrens eyes..)
And i can offer sculptures.
How you can help me:
Once we can.... book an Robot Art Show (i love to travel).
or by a sculpture...(mainly to order).
Or follow me on Instagram...spread my fame : )