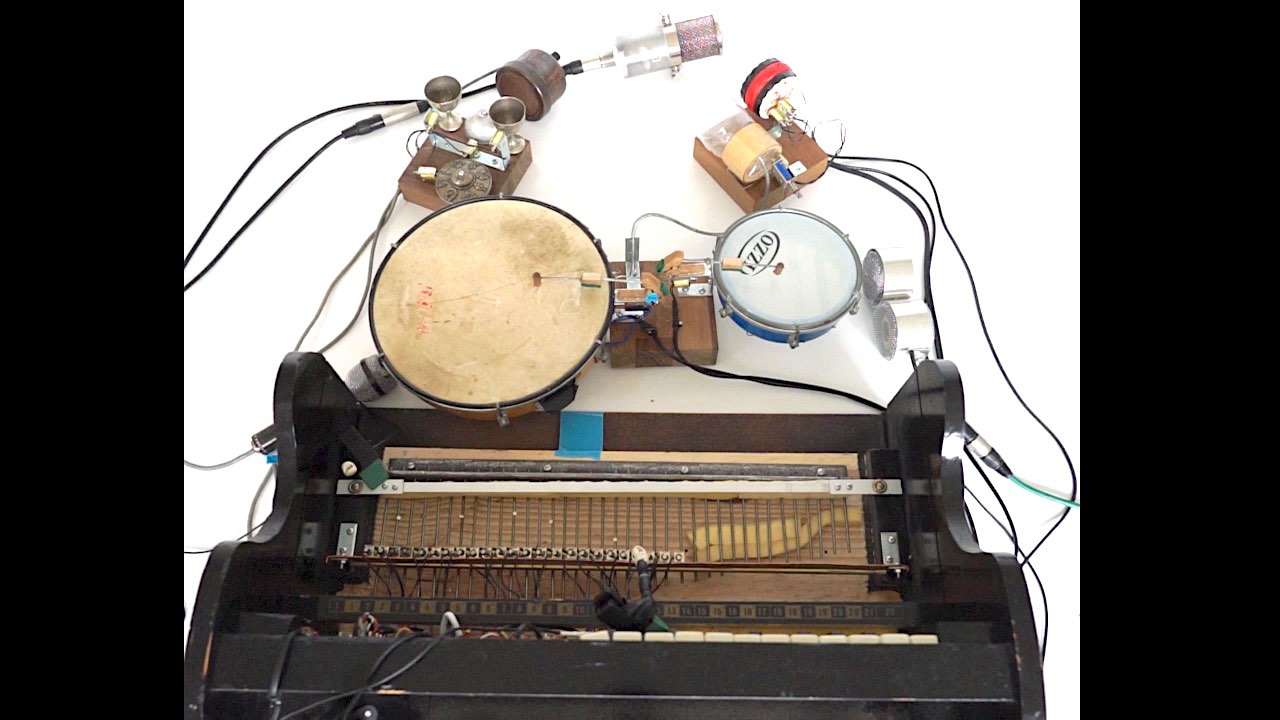 Toy Piano and Drum set duo automated using solenoids controlled via MIDI.
A short example of one piece in a duo setting that is part of a larger recording (and soon to be live) project consisting of a full ensemble of computer controlled Acoustic Instruments.
Full album is currently in mixing stage and will be released later this year,
The post production for this album also consists of emulating traditional post prod techniques through acoustic means .
eg. Reamping recordings through
clock springs for modulation/filtering effects
Ceramic/Metal materials for distortions