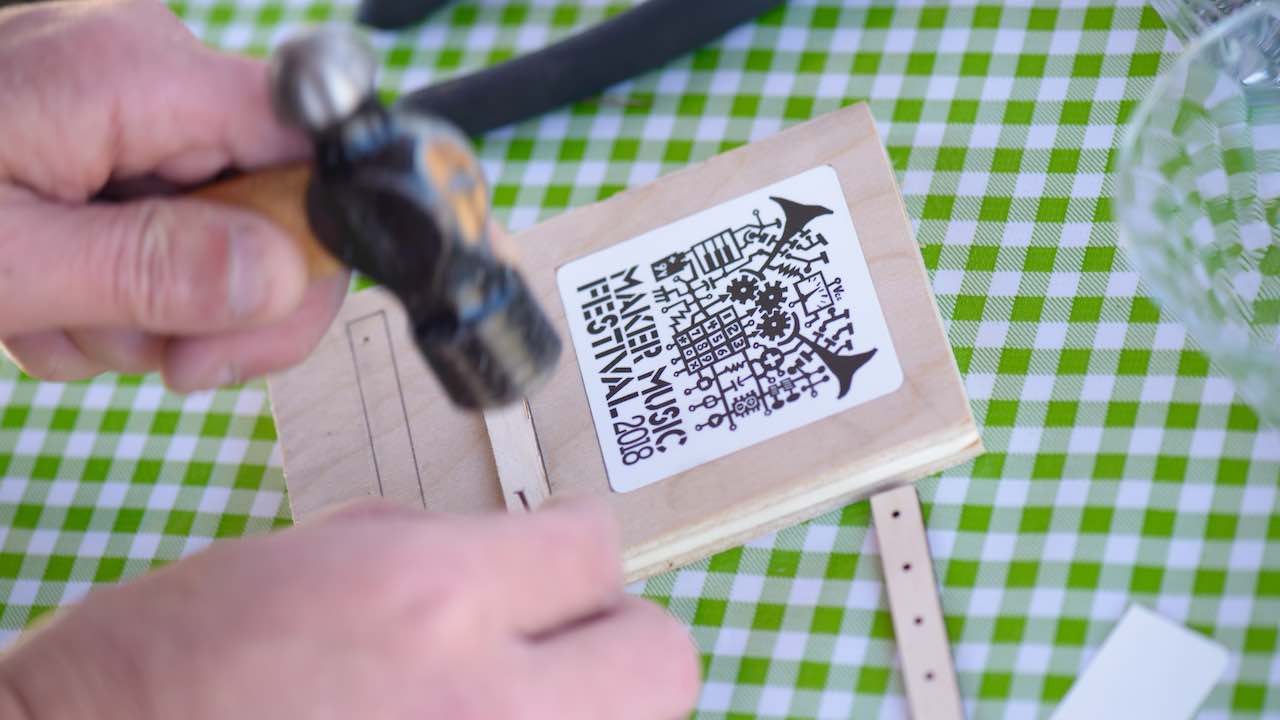 Planet Earth
What is a music maker? Needless to say, there are many types of projects that fit into the mold. The fundamental music maker has crafted their own unique musical instrument. It may be made from traditional materials, scrap materials, modified electronics, altered playback devices, electromechanics, or an AI driven robot. The works also include non-physical works like algorithmic music and interactive applications.
For a visitor to the site, the experience is akin to a real world 'open studios' tour. They can navigate from building to building and 'visit' the inhabitants therein. Each maker has provided video, images and text that describes themselves and their work. There are also links to social media, additional videos and maker websites. Visitors can also 'tip' a maker via the maker's chosen payment method.
The campus of buildings metaphor has allowed collectives and other groups to 'own' their own buildings. Groups such as Hackoustic (London), MakeMe (France) and Center for New Music (San Francisco) will occupy entire buildings.
The website will continue to collect projects from makers around the world. It will serve as a hub for this community. As the site grows, there will be continuing live events and other activities.
Our heartfelt thanks goes out to our maker community and to our "Friends of Maker Music Festival" who have supported and encouraged us to make this a reality. And we did it, together! It was a dream that was shared with the Maker community on February 7th, 2021 and 100 days later, as a community, we made this happen.