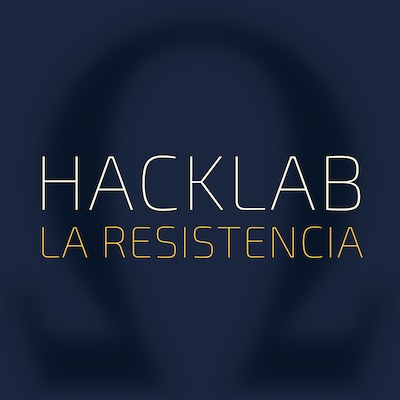 Tultitlán México
Pablo Benjamín Nieto Mercado (Mexico, 1979). Engineer / Alchemist. His proposals are presented in various formats integrating improvisation, clown, sound performance and works of a collaborative nature. His work reflects on the role of technology in human communication and the transformation of the territory. In 2008 he founded the Melvin Records label dedicated to experimental audiovisual production. His production covers sound art, net art, experimental video, documentary and installation. He disseminates and exhibits his work in Mexico, Bolivia, Guatemala, Colombia, Ecuador, Uruguay, Brazil, Argentina, Italy, France, Russia, Germany, U.S.A, England, Japan, Saudi Arabia, Irán, India.

His sound work is edited by the netlabels Surrism-Phonoethics (DEU), Torn Flesh Records (USA), Plasticrane (ITA), Intox Noise (RUS), WakuShoppu (CZE), Editora du Porto (BRA), Anything Records (JPA), Melvin R (MEX), Noise Entertaiment (MEX), Paax (MEX). In addition to participating in compilations with Mosquito Recordings (MEX), EventNow (GBR), Torn Flesh Records (USA), Audition Records (DEU) and Ifar Label (GBR), he has presented his improvisation act with his projects LLE, at the 1st Festival International of Art and RESONANCES of Water in the Museum of the Manizales Colombia Neighborhood, Castles in the Air in Tonalá Cinema, Mexico, UAM Iztapalapa Risk Art Festival, V National Meeting of Performance in Pachuca Hidalgo. With Bloody Piglets in Mexico he has performed at Foro Indie Rocks, Exteresa Arte Actual, Centro de Salud, UTA Paranoid Visions, DoverDrop, Gato Calavera, Forte Fanfulla in Rome, The Tunel and Cafe VLesse in Prague, street performances in Rome, Paris, Lyon among others.

His audiovisual and experimental production comprises nineteen albums, fiveteen installations, thirty short films and the feature film "The valley of stone rivers", with which Bolivia Lab 2016 participated, winning the Pitch Award for Latin American Projects. which received the support of Bolivia Lab and IMCINE in 2016, FONCA in 2017 and Doc Society in 2020. In 2019 the project is selected by the AHORA Festival in Montevideo Uruguay, Arthaus Winter Film Festival Havana Cuba, Human Festival CECUT Tijuana , Image Encounter - Fragmented City Autonomous University of Queretaro and in the UACM Tezonco Book Festival. He also broadcasts her short "Bodies of water" selected in 2019 at GEOFILMFESTIVAL Cittadella Italia, Video Art Forum in Dammam Saudi Arabia. In 2020 "ATL" receives first place as Webdoc, in the MMXX Image Meeting "New Documentalisms" Universidad Autónoma de Queretaro, it is also selected by Art Hole magazine in London and the Digitalkunst Festival to participate in various exhibitions and events in Stuttgart Germany in 2021.