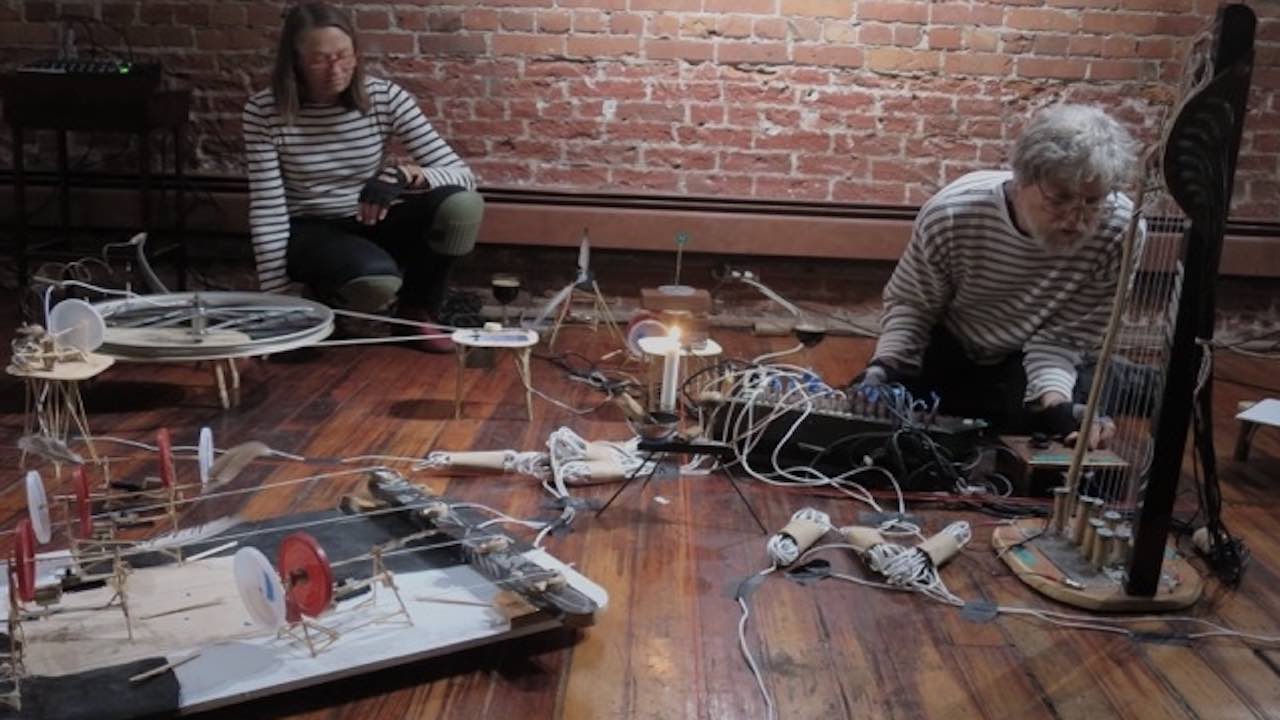 Canessa Gallery, San Francisco
"Eclipse" was a sound art performance by Bodil and Larnie Fox at Canessa Gallery, San Francisco, in 2018. The sound was generated by hand-made instruments created by Larnie and Bodil using contact microphones which were channeled through a mixing board. No other electronic effects were used. Components of the instruments included recycled plastic lids, battery-powered electric motors, bamboo, springs, feathers, long nylon strings stretched between bricks and a bicycle wheel.
The instruments were arranged on the floor of the gallery, and Bodil and Larnie performed wearing knee protectors and gloves.
The piece was inspired by the strong emotional effects they experienced watching the solar eclipse of August 21, 2017.
Documentation by Gabe Mulford, (Murder Media) and Steven Peterson-Gomez. Full video here: https://youtu.be/F5vvYzZJ9vQ
Please listen with headphones if possible.