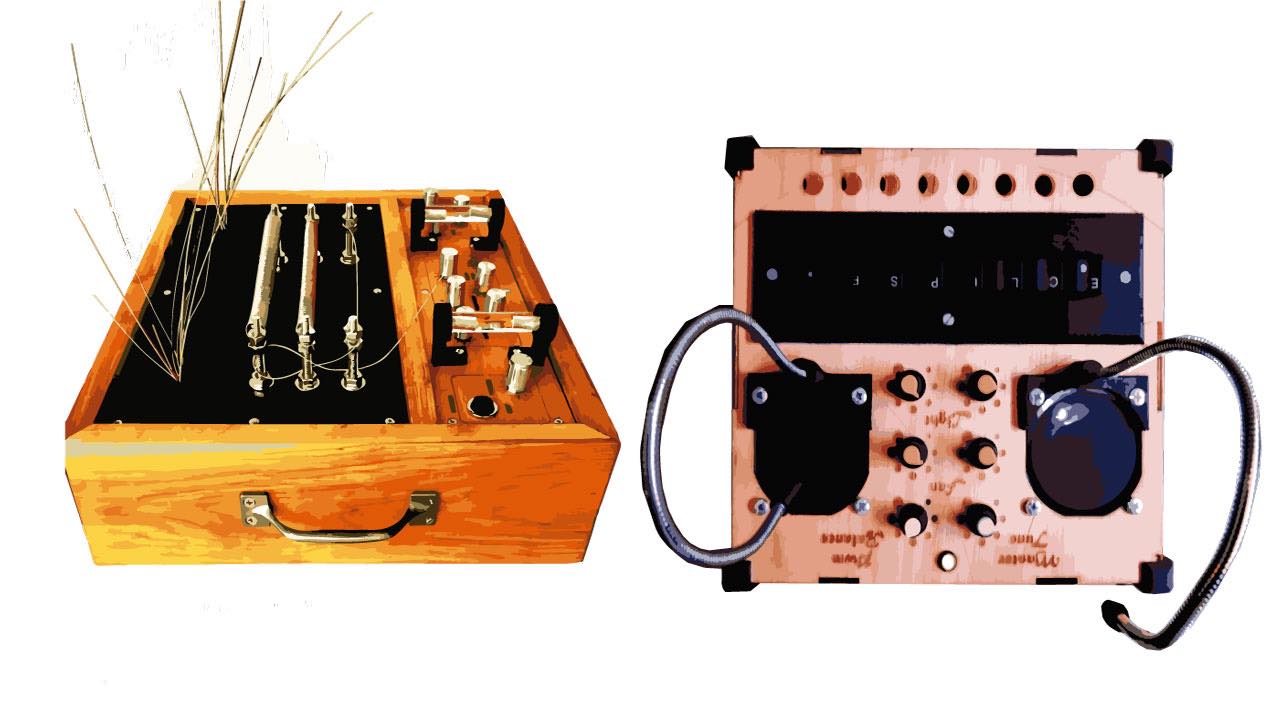 Eclipse is a light controlled drone, which incorporated with computer fans,
you get attractive control and human-machine interaction. It's made with
some recycled materials, such as flexible lamp, fans, and computer keys.
Perfect mix of sound, speed and lighting.
It is also accompanied by the "Resonant Garden" machine that emulates from exploration and DIY the
machines created by Folktek but at a low price, without being exactly the same but with the
resonance and reverb as the main climate. Resonant Garden is a machine which was manufactured in 3 months, since I knew the Folktek machines and the anger that I had
by knowing its price.
Both machines make up a tetric soundscape with an active performance by the artist.