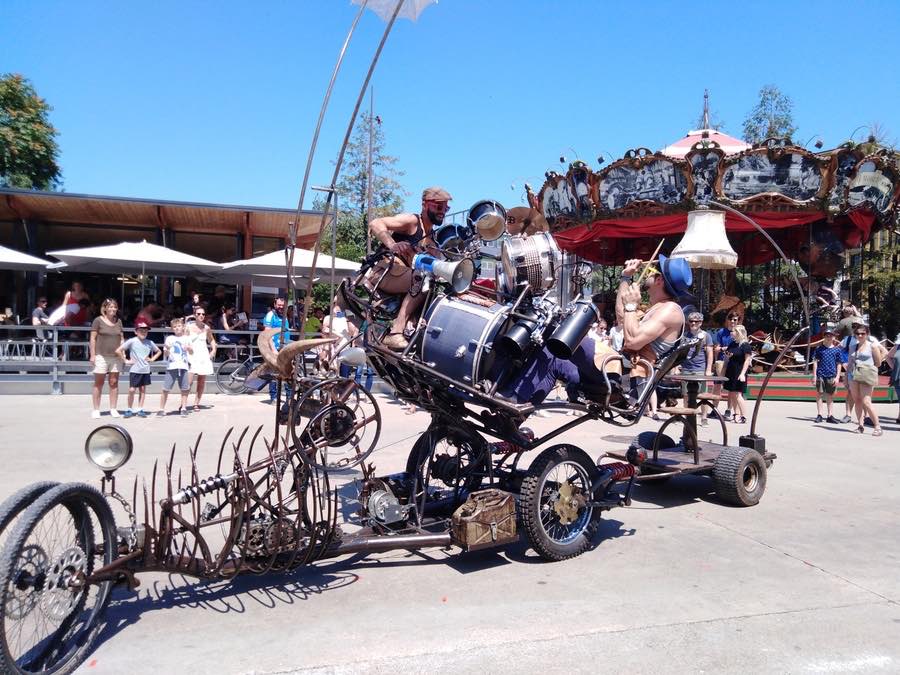 FRANCE
With a few strokes of the crank, the drum module rises in the air at 45°, the two musicians playing face to face with unbridled energy, end up pulling the pin out of the module and then the drums start to turn faster and faster.
All we wish for is to share our passion of rhythm and metallic construction with the world, to show that if you put your heart into something, anything is possible.
The Nomad Men and their Batt Mobile mix visual and musical wonder to the delight of the public eager of novelties.
We want people to enjoy themselves, we want to surprise them, see them smile and dance, we want our music to trigger emotions in them. Our music is constantly evolving and our drums are tuned with love.
Music is a universal language to which there are no boundaries; people understand each others and communicate through their body rhythm and mind escape.
Our show is based on improvisation and interaction with the public! We are connected to each others when we play, whether it is percussive or catchy rhythms, at an energic or sustained pace, diversified styles with a strong focus on the street show performance to the way we play music.
The NOMAD MEN