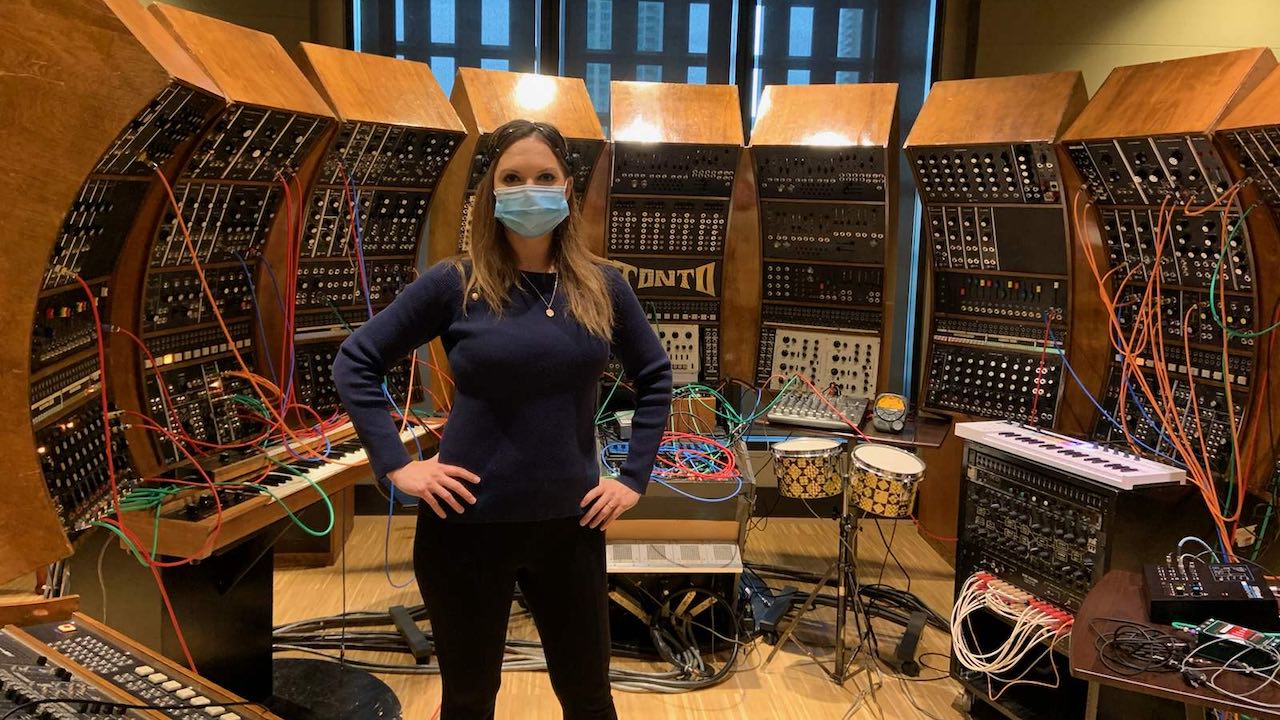 TONTO is the world's largest analog synthesizer invented in the late 1960's, and is currently housed at Studio Bell in Calgary, Alberta Canada. I wanted to do something really unique as a recording artist with my first album, so I decided to take my love of neuroscience & brainwave frequencies, and apply it to TONTO.
We used the Emotiv EPOC+ brainwave sensing headset to gather brainwave data, and our engineer, Mitchell Claxton, created a special box that converted the brainwave data into control voltage, which was sent to the filters on TONTO. The rest was up to the power of the mind to manipulate the sound coming from TONTO. Each person who wore the headset was able to figure out which mental cues or thoughts would create a change in the sound. These mental cues were interestingly unique to each person, and it ended up being a very experiential exploration of the mind.
Here is a link to a short documentary: https://youtu.be/fY7K3QMQeS4
We began working on the project in August 2020, and had our official recording days with TONTO in October 2020. We have since incorporated the brainwave-controlled TONTO sounds into the songs on my EP Album, which will be released in September 2021.