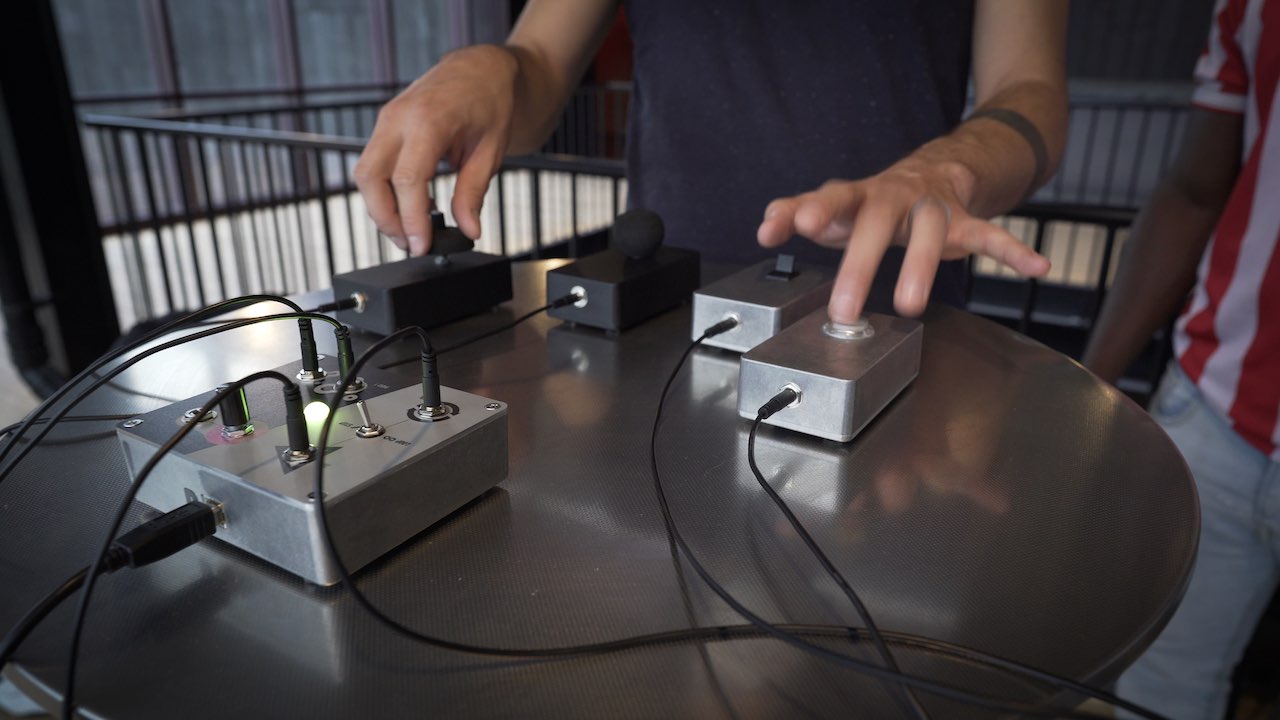 Brest
For two years, La Carène, the Mutualité Française and the Kogümi collective (Lyon) worked on the creation of this instrumentarium adapted to people with disabilities. The residents of the Menez Roual home in Dirinon actively participated in the design, through shared moments of reflection, experimentation, testing ... before culminating in the fall of 2020 with the final production of the instruments.
The Kraken is made up of around fifty modules: potentiometers, faders, buttons and other sensors. Its sensors can beconnected to eight "brains" which receive and interpret the signals to control virtual instruments via MIDI.
The people for whom this instrumentarium is intended have motor disorders, with associated disorders, often resulting in learning difficulties. A particular problem which required long phases of mutual discovery.
In addition to this, you need to know more about it.
This unique instrumentarium can be made available to Breton medico-social structures which request it, as soon as a partnership with a cultural structure is initiated.