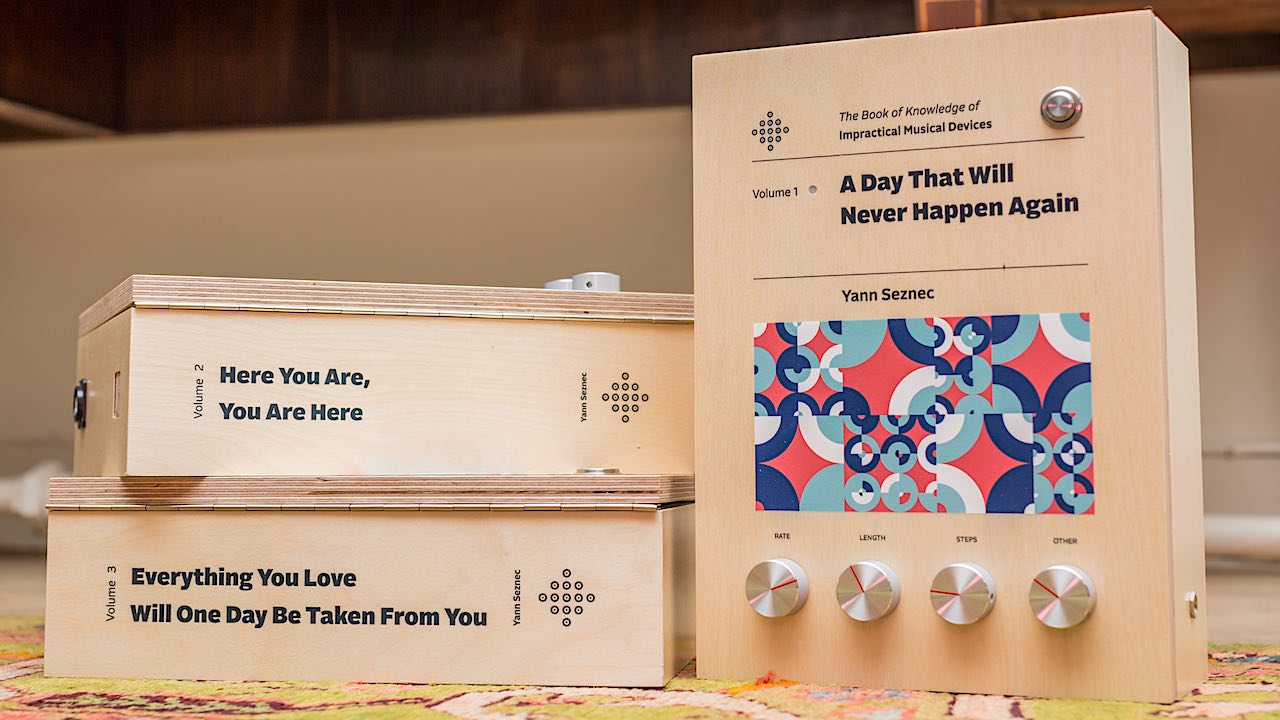 Scotland/USA
There are three instruments: A rhythm machine that is different each day that you play it; a location-dependent synthesizer that sounds different depending on where you are in the world; and an auto-destructive listening device that slowly and permanently destroys the sound you listen to as you listen to it.
This is a project loosely inspired by the early 13th century Book of Knowledge of Ingenious Mechanical Devices by Ibn al-Razzaz al-Jazari (commonly known as al-Jazari).
It is formed of three instruments that each challenge our understanding of musical control in different ways, and by doing so open up questions about memory and the illusory power of digital media.
Each instruments exists as a physical object, and has an accompanying illustrated essay to read on this website which describes the conceptual thinking behind the design, as well as instructions and code for making one yourself.