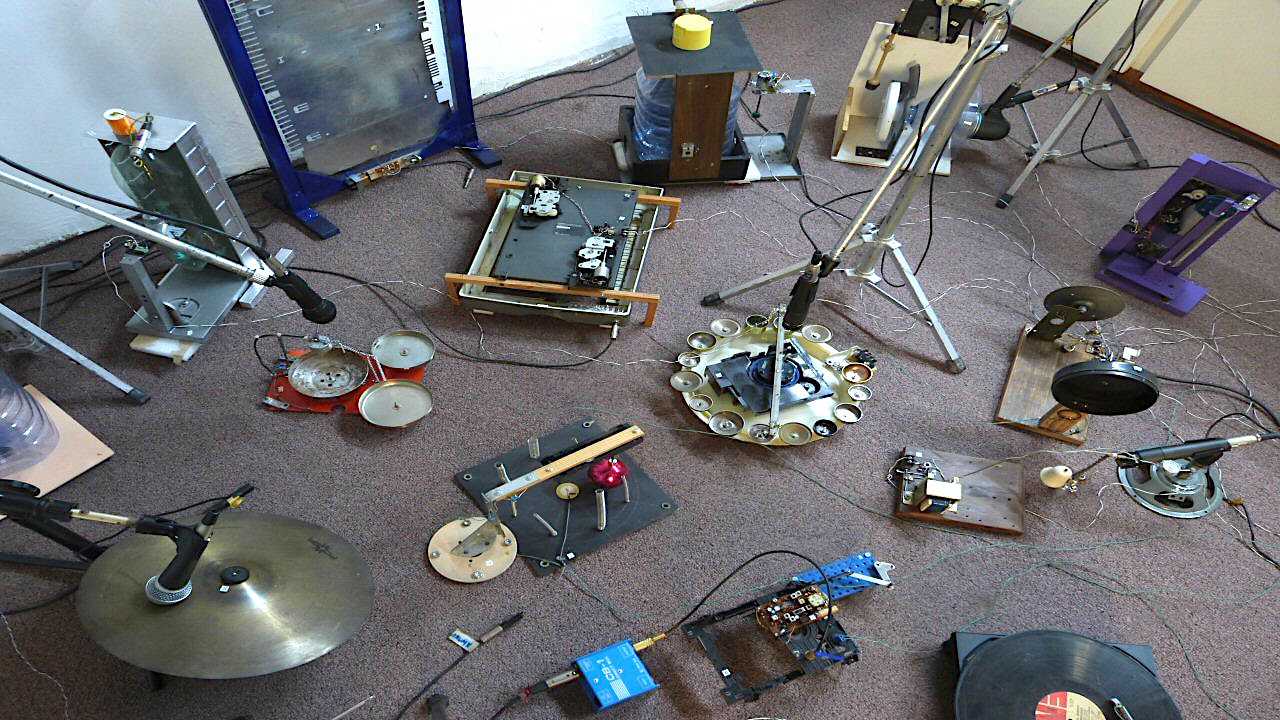 The installation consists of a series of elements (sound objects) that have been created and built with recovered parts and materials, recycled from various electronic and electromechanical devices, most of which have been electrical appliances and related Audio and Video that have fallen into disuse and therefore discarded by people, forming part of what has been called "programmed obsolescence" ...
These sound objects are commanded by a controller (also built with recycled materials) which has 16 outputs, one for each sound object; Each of these outputs has a cycler circuit, which alternately turns the assigned object on and off according to an adjustable cadence. Each of the outputs works independently of the others, thus generating a random sequence that never repeats ...
Finally, the sound of each object is taken individually and with microphones, and the signals are sent to a mixer for amplifying / recording. Listening with headphones or audio equipment is recommended.