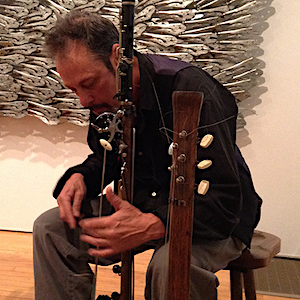 Sonoma County, California
Champion of recycled and castaway heirlooms, assemblage artist Monty Monty is known mostly for his whimsical and magical sculptures. His assemblage art has often crossed over into the realm of musical instruments and his music has been described as "A cross mix of exploratory electro-eco-blues and sci-fi sound tracks that engage the senses".

Monty enjoys an occasional gig at parties and special events. He lives and maintains his art studio in Northern California where he continues to explore new ways to create and make music from old things.