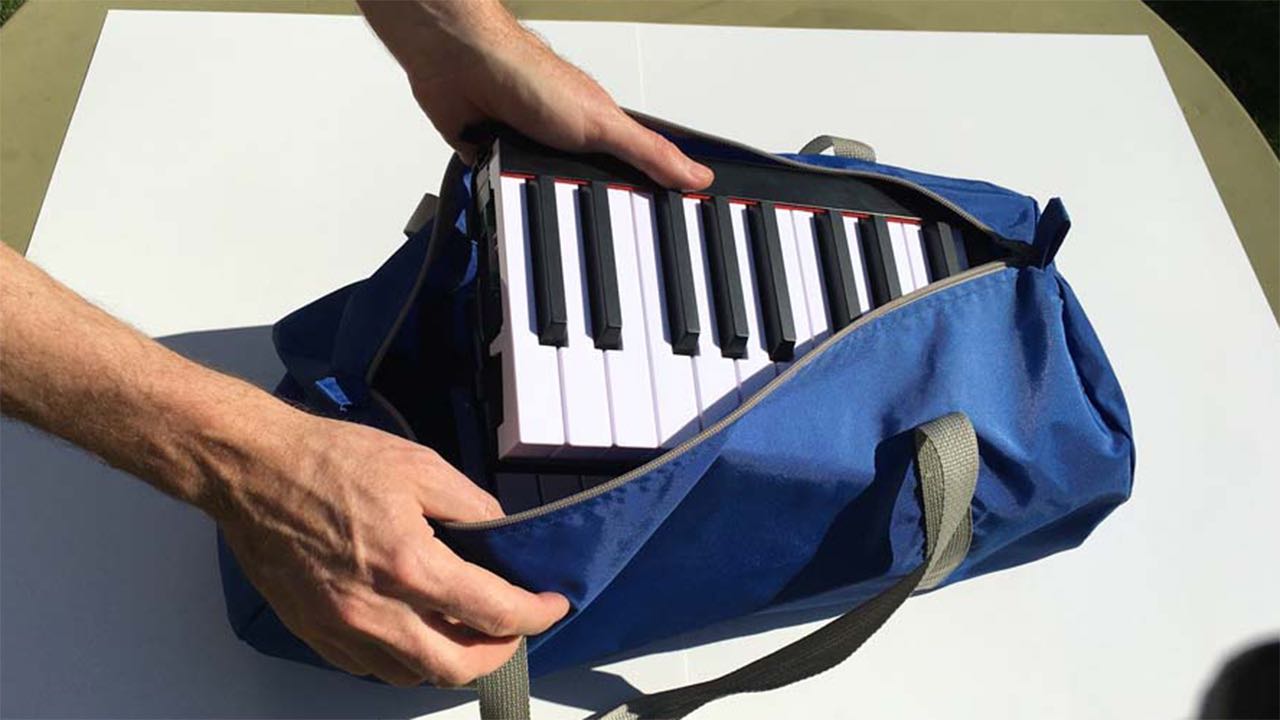 Traveling with a 88-keys or even a 61-keys keyboard isn't an easy thing - all digital pianos on the market, even portable ones, are bulky and heavy or don't have full-size keys.
The Piano de Voyage keyboard is the missing device between the roll-up keyboards and the "portable" keyboards - lightweight and compact but with real piano keys size to provide the best compromise between portability and feeling.
Made for traveling, Piano de Voyage's unique modular design will allow you to bring a keyboard from 2 to 8 octaves in a carry-on bag or a backpack.
Primarily focused on bringing a truly portable keyboard to amateur and professional piano players for practicing their instrument or studying music scores, the Piano de Voyage can also be used by music makers as a versatile MIDI controller or as a easy-to-carry instrument in case of an occasional performance.