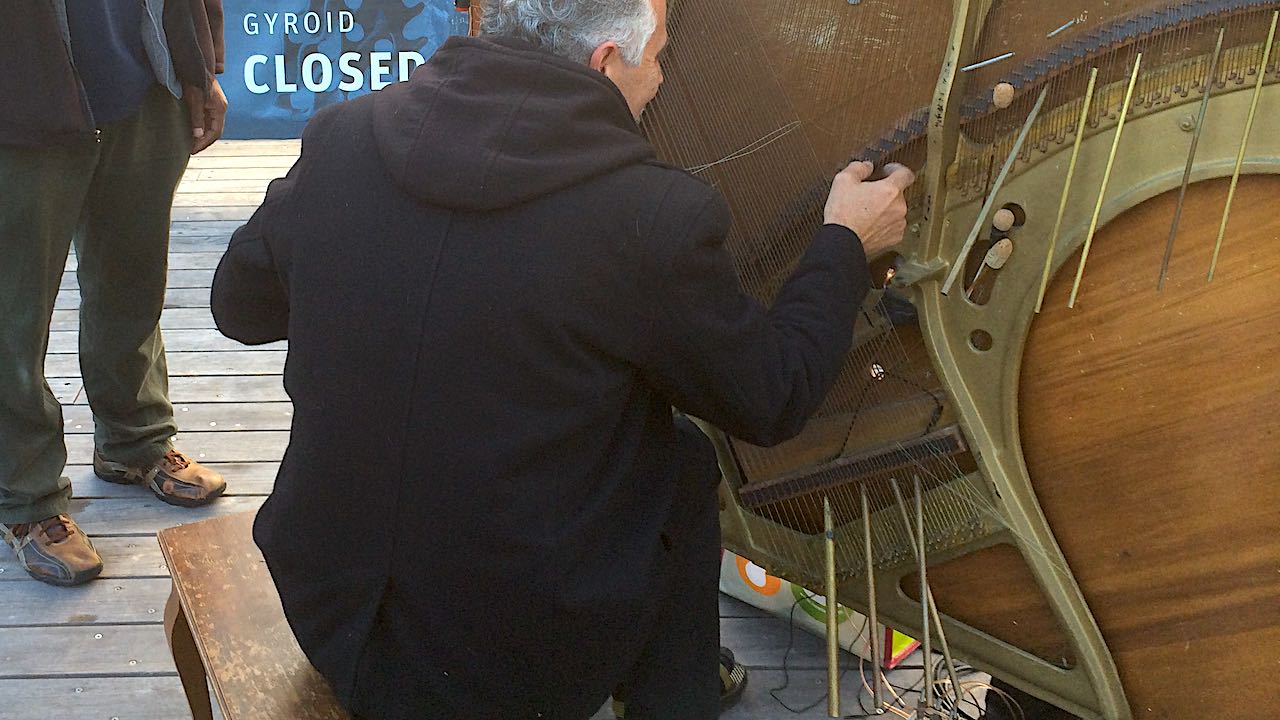 Half Moon Bay, California
The "Liberated Piano" is an instrument whose keys and hammers have been removed presenting the performer with unimpeded access to the strings with mallets, filament bows and stroked, rosined rods.
I give a second life to these complex and beautiful musical instruments that are otherwise destined to the dump and creates assemblage sculptures using the piano's parts: wood, strings, hammers & screws.
Sometimes, as part of a performance, I set the instrument on fire. Quite a spectacular ending - both to the performance and the piano.
Photograph by Josef Szuecs