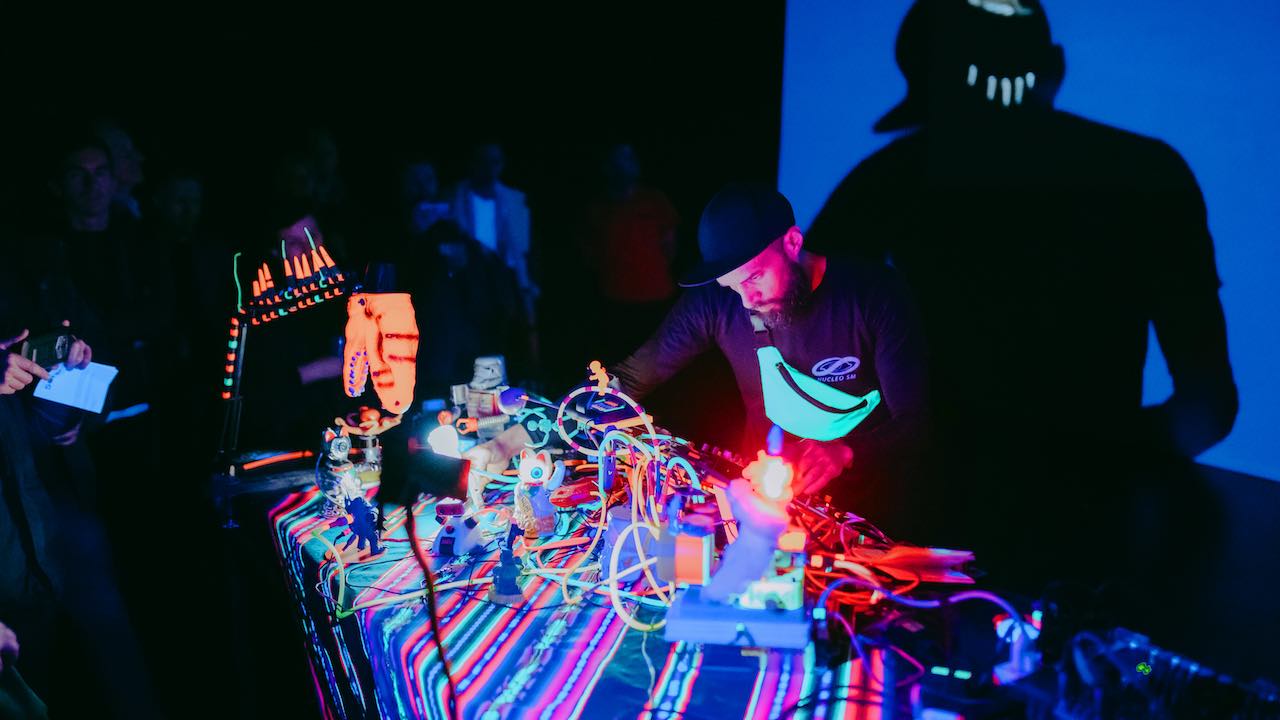 Buenos Aires, Argentina
Ludotecnia is a live audiovisual presentation based, fundamentally, on the use of modified toys. Electromechanical elements, lamps and other devices are sequenced and controlled, being at the same time part of the musical construction and the visual setting. Small cameras capture the actions on the table, allowing the public to participate in what is happening on the "stage". With toys as a bridge, Ludotecnia is presented to audiences of all ages, without compromising or softening its audiovisual proposal. Ludotecnia is a humble tribute to the VHS generation and the Saturday afternoon television movies, full of stop-moth creatures, mad scientists, superpowers and alien invasions.
Ludotecnia is a performance that involved the build and modification of many toys and objects and also the development and assemblage of several circuits for the control and generation of light, sound, movement and image. I started working on it around 2014 and around 2017 took its actual form. Anyway, Ludotecnia is a constant work in progress with new developments and toys entering and leaving the proyect.