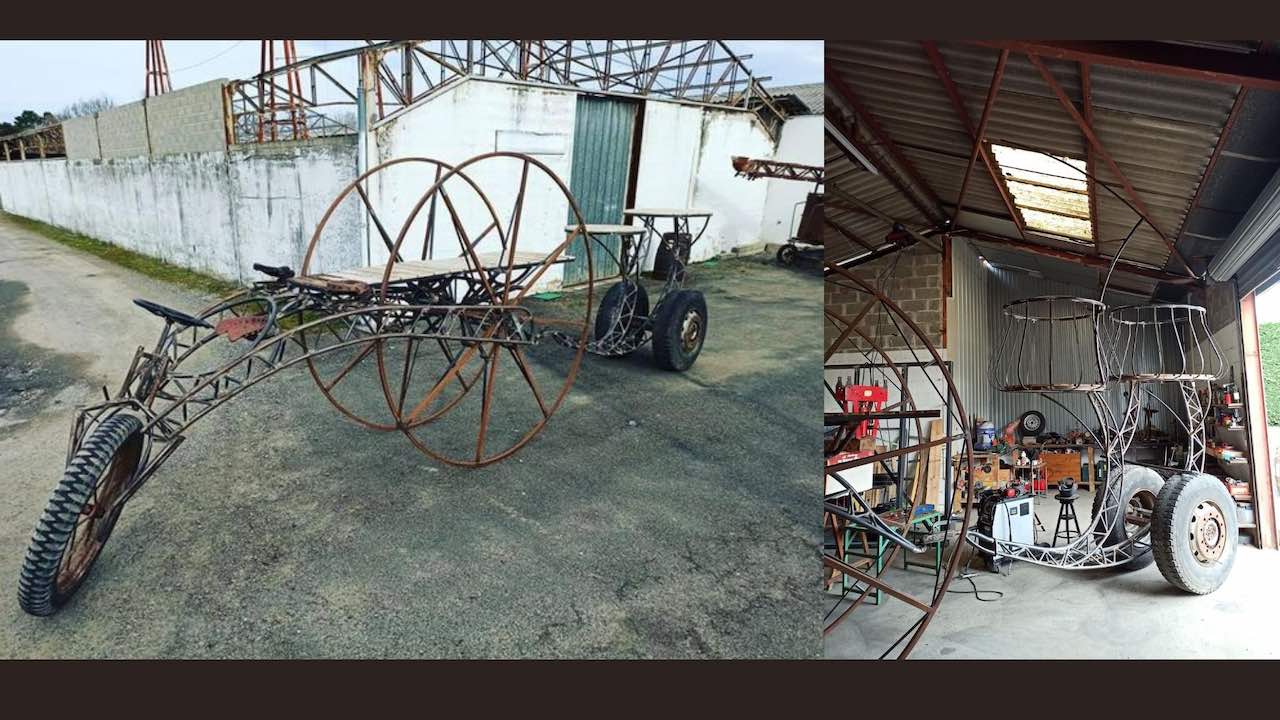 FRANCE
A machine of 8m70 long which culminates at 6m high
Manufactured in the Nomad Men workshop, it weighs about 800 kg without the 8 people on board.
It is made of steel, lace, tires and medieval mechanisms...
It moves with the help of two "manuleurs" and two pedalmen selected from the public (dressed as machinists).
Piloted by a member of the group, the convoy starts to move when the musicians launch the rhythm of the heart of the machine.
A machine with a lot of poetry! Mix of materials, mix of cultures.
The show L'Ethno Machine takes its name from the musical journey you are about to discover.
Ethnic compositions with influences from around the world in a dancing groove. From the Balkans to South America, the African continent, the summits of the Himalayas and other Mongolian Steppes, follow us on a wander...
Wait for a musical and esthetic surprise. The spirit of the machine is a fire that will warm your heart.
Meet the Ethno Machine, with saxophone, didgeridoo and drums under the arm, in the streets of your city.