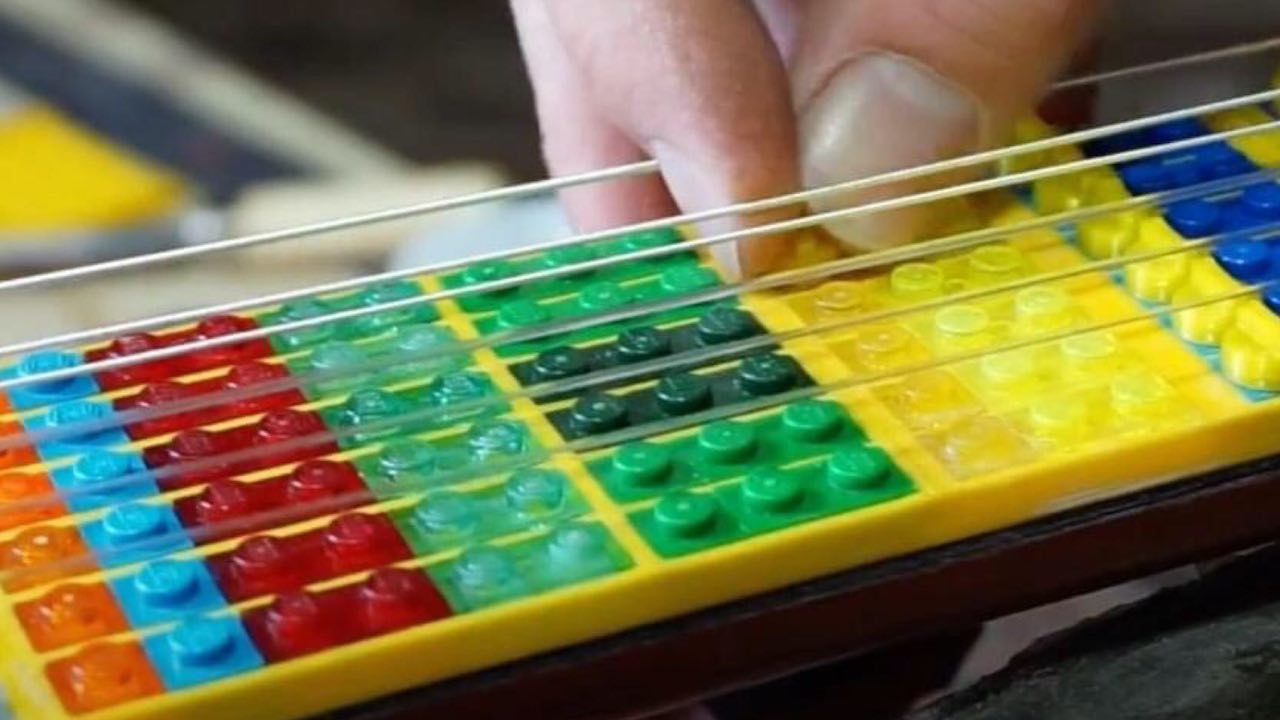 Istanbul
The main design idea was built upon simplicity. It was designed like a toy which also works well on the stage. Minimalist design focused on combining microtonality with Lego's modular and easy-to-use features. It is unique because Legos never been used for this purpose before. It gives a new tool to the Lego world, such as a musical instrument or a music learning/teaching tool. Modular Lego frets let musicians easily change the microtones in seconds. Interestingly, Lego microtonal guitar attracts people from all ages.
Additive manufacturing technique helped us during the design and manufacturing of the instrument. It is replicable and open to collaboration. Anyone can convert his/her guitar into Lego microtonal guitar just in a day via using developed 3d printing kit and guidelines.
Lego microtonal guitar has two unique musical features that is not possible on the standard guitars:
1) You can play tunings other than 12 tone equal temperament such as traditional music of Turkey, India, Indonesia, Japan or early music such as Renaissance and Baroque era tunings.
2) You can revolutionize the standard guitar education for kids by integrating kids favourite toy into the guitar. Without any added individual frets, the Lego guitar is fretless. The beginner student can insert the needed amount of frets for the related pieces which makes playing easier than the standard guitar. Besides, learning music theory is very effective on this guitar. By changing the fret locations, the logic of scales and chords can be learnt easily through visual memory.