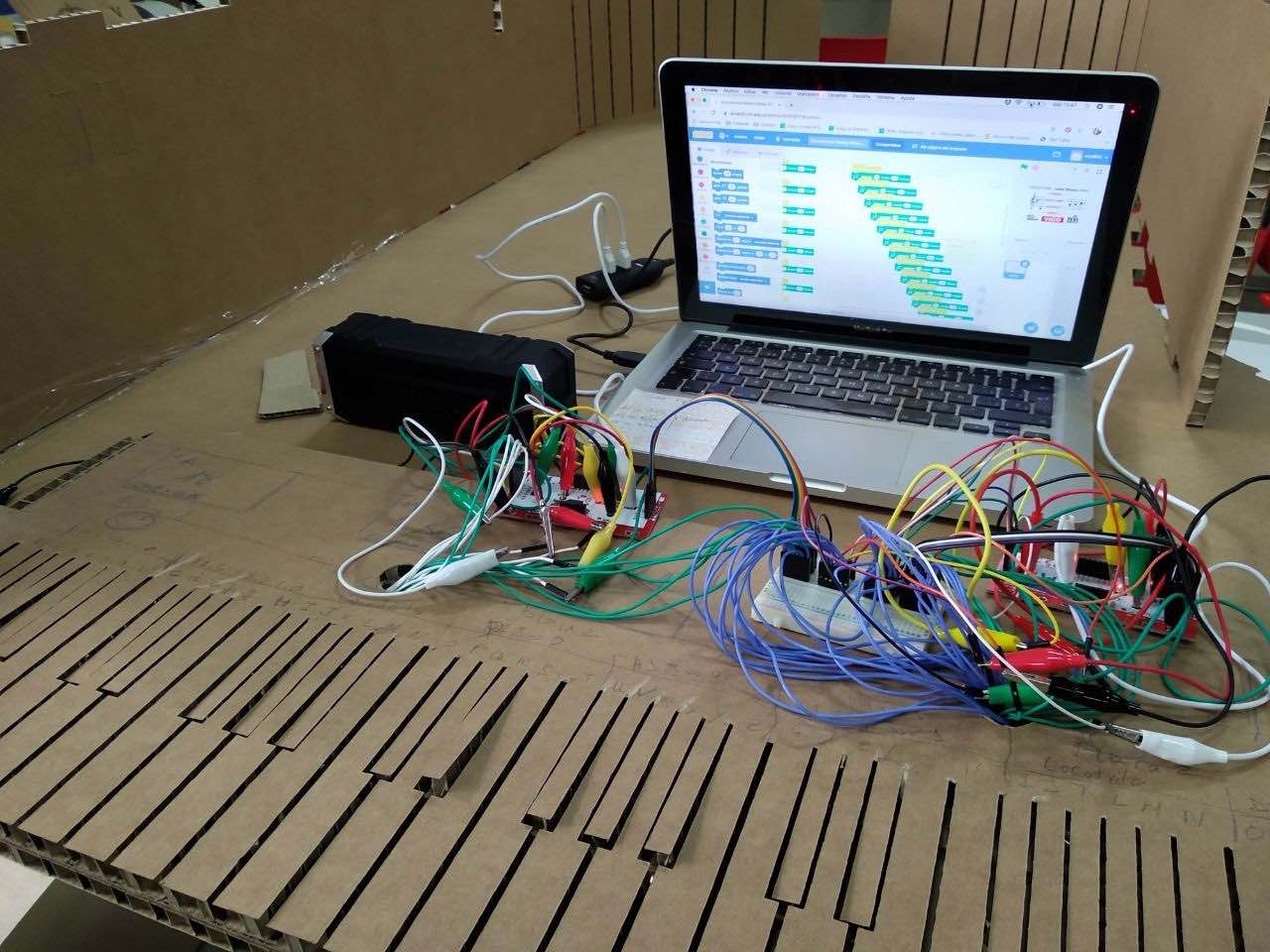 Vigo,Galicia, Spain
Deluxe Keyboard project of 61 keys 5 octaves, each key has its sound independent of the other keys, you can play several at once, very real, for this we have used 2 Makey Makey remapped with the numbers 0 to 9 and letters of A to Z that Scratch offers us.
This project is broken down into 2 parts, the first 3 octaves are for the Teacher and the next 2 for the Student, thus facilitating a closer and more practical learning, ideal to teach the little ones at home or in school by repetition, imitating to the teacher.
Finally 100% finished Carton Piano Stage, the only technology inside is Makey Makey, beyond the banana, RECYCLE, REDUCE, REUSE!
https://www.instructables.com/Educational-Makey-Makey-Piano/
We hope you liked it and that you are encouraged to replicate it.
Greetings from VIGO, Spain!