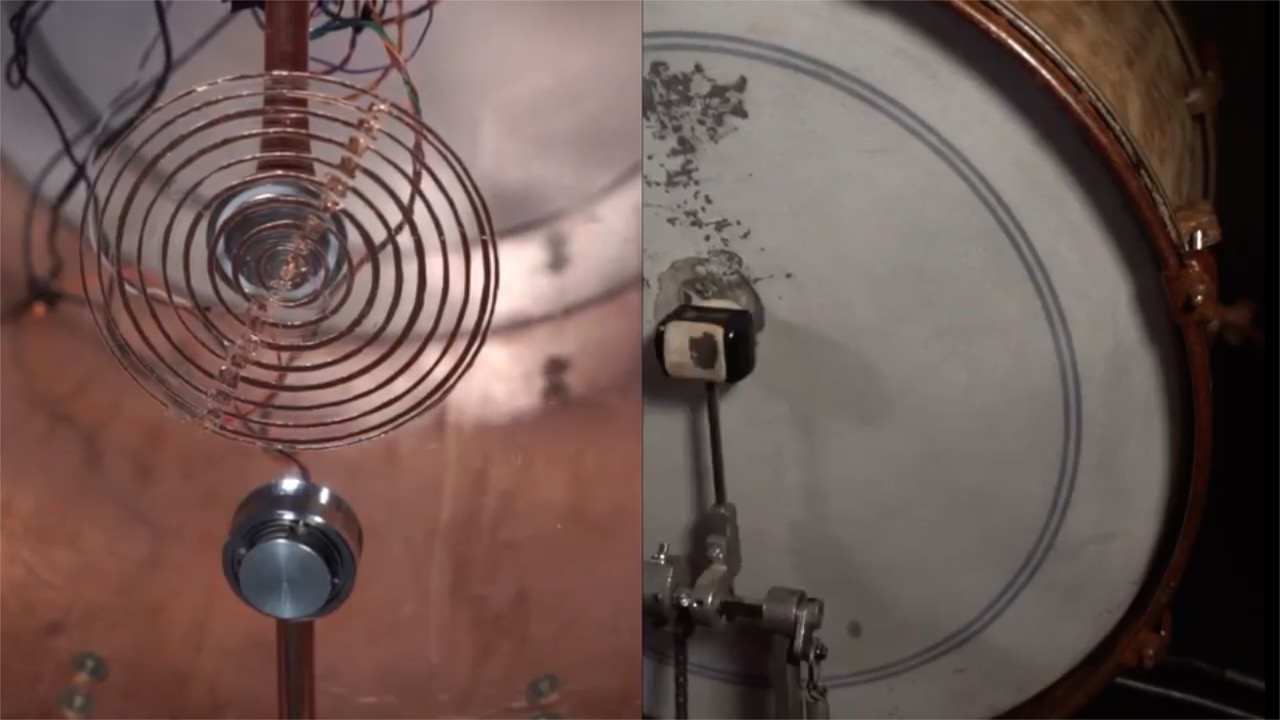 Reduction of house music to one self-contained autonomously playing acoustic kick drum.
Solenoid operates the kick drum pedal & internal oscillator > germanium fuzz circuit > LP Filter. Oscillator is played back through the front skin of the drum using a surface mount transducer/speaker.
All physical and analog processes are MIDI controlled via Teensy Microcontroller inc. Solenoid trigger , Fuzz gain level and LP filter cut off.