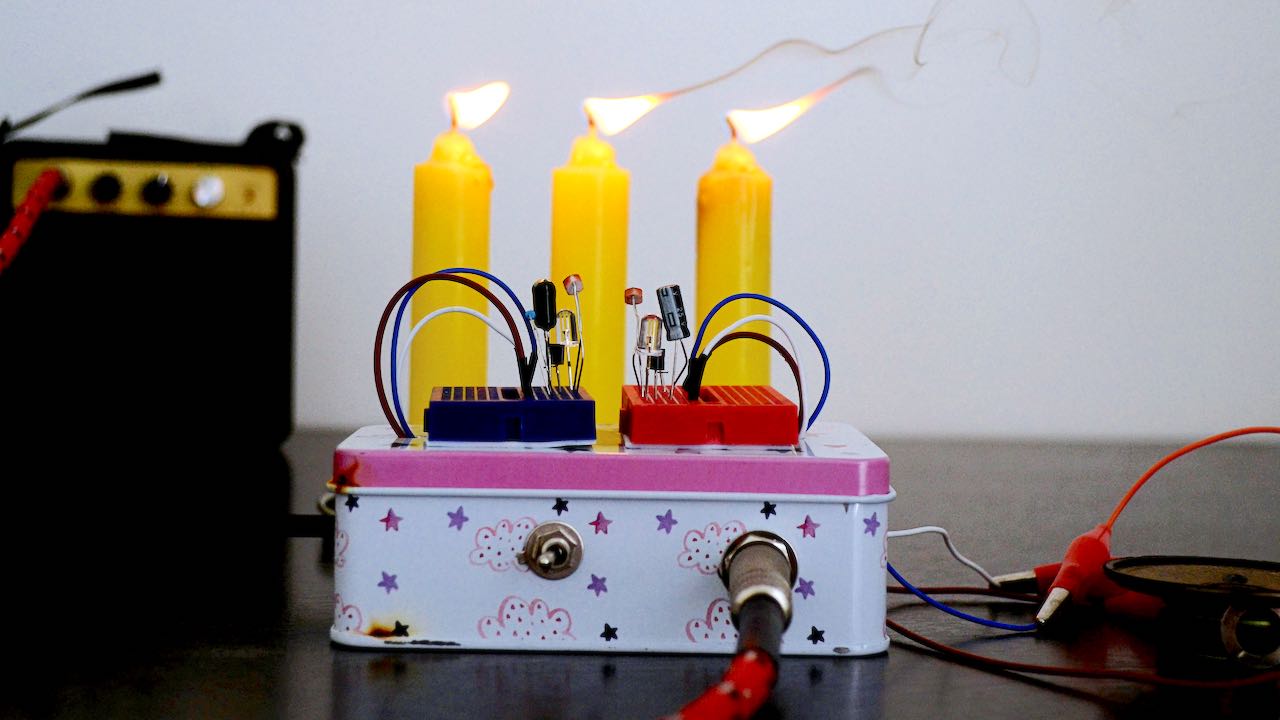 Araçoiaba da Serra, Sao Paulo, Brazil
The idea of ​​this instrument arose from a series of instruments that I have been thinking about as living with the coronavirus that imposed new ways of living in society, with social distance and fear of contamination. These new instruments have the challenge of being played by the forces of nature, such as wind, water, fire and light, without the need for human interaction for them to produce their music. This particular project can be played by humans, but without the need for physical contact with the instrument.
I started from the inspiration of Theremin, with the objective that public school teachers could learn to build it without great difficulties, so I simplified the circuit to the maximum. The circuit consists of:
1 transistor 2N3904
1 resistor 1Kohm
1 capacitor 10uF
1 LED
1 LDR
2 9v Battery
1 small speaker
1 Mini Protoboard
The transistor, when powered by two 9v batteries, produces an oscillation that allows us to hear it and is modulated by the light-dependent resistor (LDR). It would be like a volume or tone control of a stereo, which rotates this way and that with the incidence of light. In this circuit, the LDR controls the height of the frequencies emitted by the transistor.
For this exhibition, I used colored lights emitted by a RGB LED lamp in a random way and candles to demonstrate the possibilities and variations of the sounds according to the different lights emitted.