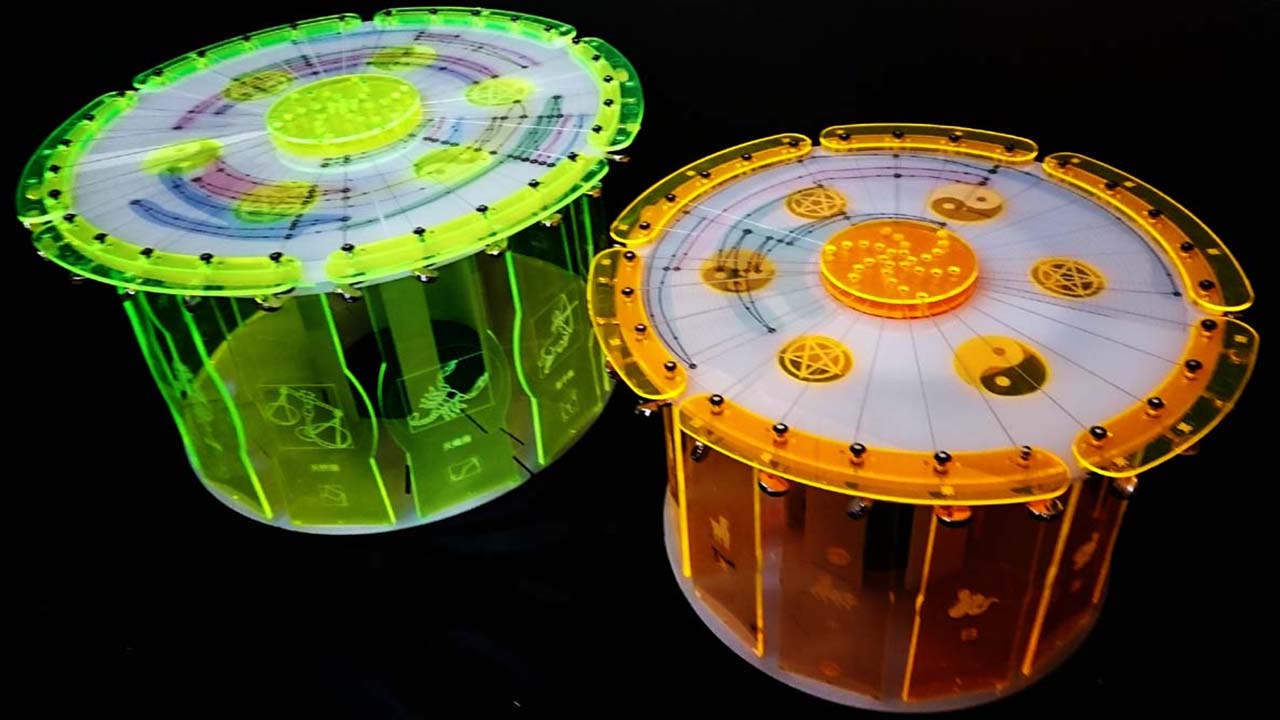 Kyoto, Japan
Celestial harp is a musical instrument with strings on a disk.
The strings arranged radially increase in semitone steps toward the right. The player rotates the disk to play strings.
By placing a sheet on the disk that shows the order of the melody, it is possible for people who cannot read the musical score to play a tune.
People can play a song by following the arrows and playing the notes in numerical order. Small black circles indicate eighth notes, large black circles indicate quarter notes, and white circles indicate half notes.
The figure showing the order of performance is called a constellation score because it looks like a constellation. Because the constellation score is used, this instrument is called "celestial harp" in English. It is spelled Celestual Harp which combines celestial and spiritual on exhibitions.