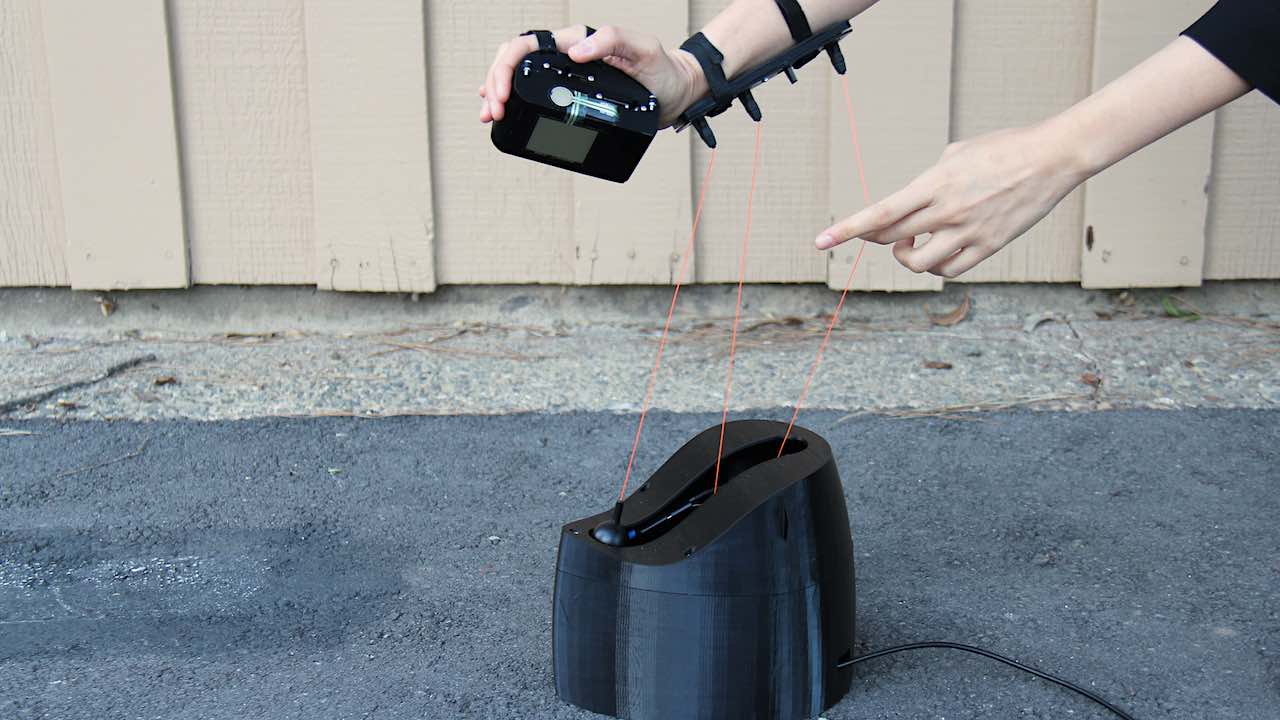 Stanford, California
Bodyharp creates a body-to-instrument connection by physically extending the musical instrument with the musician's body. It encapsulates two gestural domains of nuanced musical gestures such as string and electroacoustic instrumental gestures and expressive body movements such as dance gestures.
This instrument simultaneously realizes two ways of thinking of an instrument: as an object that the body acts on and as an extension of the body. The instrument's strings attach to the wearable part and connect the instrument body with the musician's arm. This connection allows the musician to create sound in two ways: by plucking or stretching the strings with the freehand or by moving the attached arm. Due to these flexible strings, the musician can manipulate the height of the instrument as well as its shape. The hand controller encapsulates the main circuitry and sensors such as touch buttons, force-sensitive resistors,gain and note duration control sliders, and an accelerometer. The controller allows the musician to control more nuanced sound effects and articulations with finger and hand gestures, contrary to larger gestures of the string interface.
This duality simultaneously encourages active movement and active listening, leveraging choreographic explorations for creating sound or compositional approaches for creating movement.
Both the instrument body and the hand controller are prototyped using 3D printed parts.