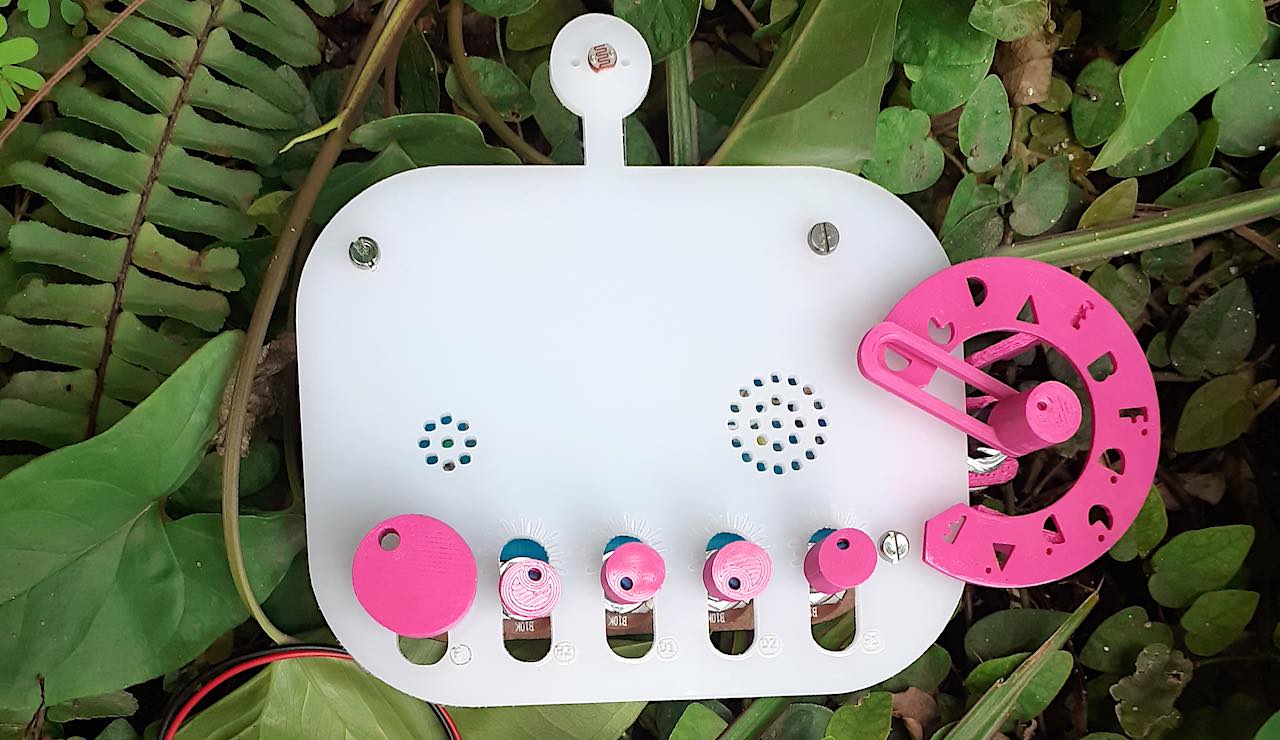 Tucumán, Argentina.
The Auduina is a granular synthesizer that can be tuned to any of the 12 tones of the modern western scale, generating pentatonic scales for each tone. It has a grain duration control, a grain frequency control and a sweep control that allows you to jump from note to note on the pentatonic scale. A sixth control determines the overall tuning of the generated scale. It is based on the popular Peter Knight project Auduino, with modifications by Patrick Enright that I finished fitting conveniently into the final code.
It has an optional light sensor to control the notes.
I have been using this instrument for some time now, being able to make modifications on the way.
I used this instrument on the following tracks:
https://midsummermadness.bandcamp.com/track/and-therein
(Brazilian tribute to the late Mark E. Smith from The Fall, Estación Experimental ).
https://open.spotify.com/track/3wQotjTnhN71kyqkVrTBgm?si=17b126e6e30245df. Natalia A. Murcielago.
The predecessor of this instrument was the Tucuduino Synth.