Cicadas
Cicadas is a noise~rompler, and rompler is an electronic musical instrument that plays pre-fabricated sounds based on audio samples .. Each of Cicada has two ways to change pre-fabricated sound: by a potentiometer and by photo~resistor .. Different Cicadas can be connected to each other and mix their sounds directly, without a sound mixer .. In addition, also, it is possible to make more complex noise~sound~design and connect into Cicadas prepared modules from children's toys ..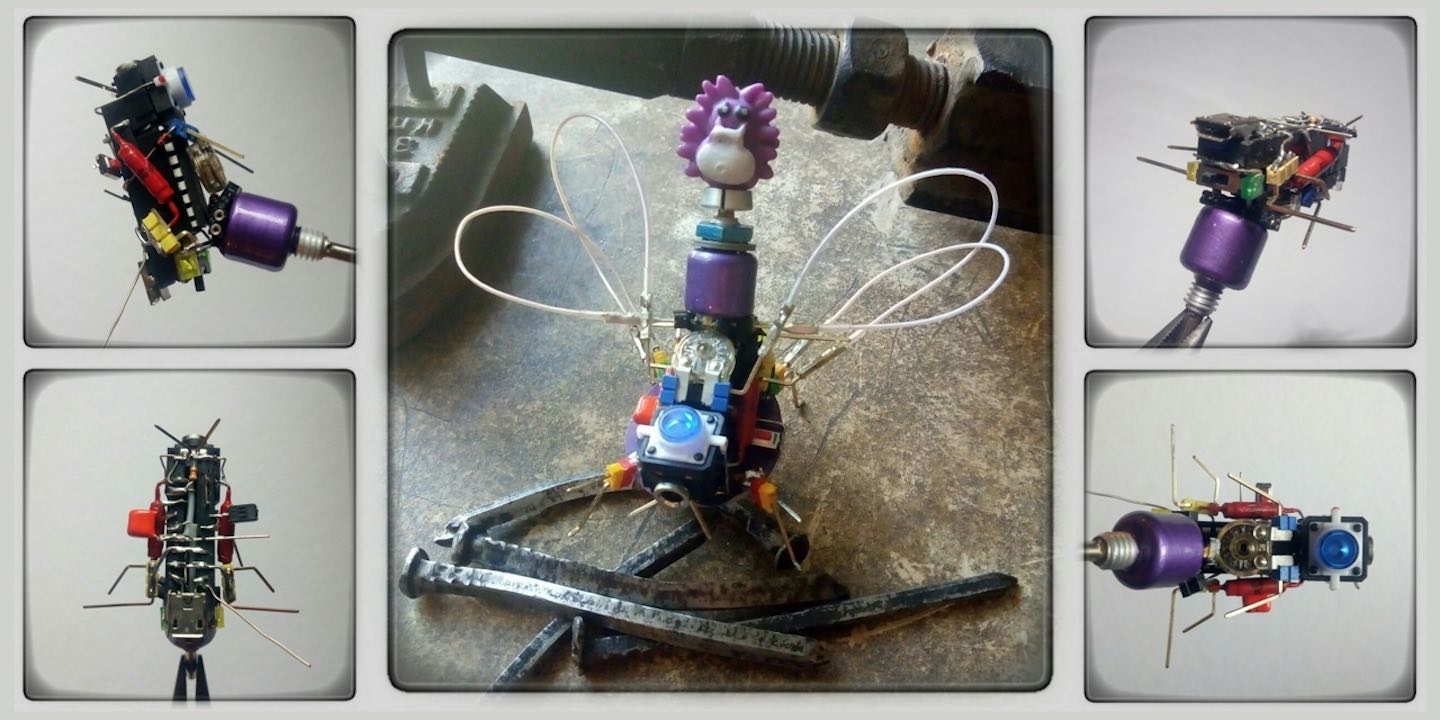 ***
The project, which currently received the name 'Cicadas' started in 2018: it was then that microcircuits were found with the ability to record sound samples.
Over the next years, components were painstakingly selected, design and the possibility of connecting the circuit were developed.
Many of the components that are used in the project are not possible to find on the regular market ~ that's parts of the Soviet defense industry (potentiometers, photoresistors, otherwise).
***
In this project were prerecorded two short plays by modern Ukrainian composer Yana Shliabanska and a short fragment from one more .. 
https://soundcloud.com/yana-shlyabanskaya/sympho
https://soundcloud.com/yana-shlyabanskaya/flora
+
https://soundcloud.com/yana-shlyabanskaya/birds
In total, nine Cicadas were created ..
~
In addition, during the work, there were making nine other Cicadas in which sound compositions from surrounding sounds and some surrealistic fragments related to the war were recorded ..
The air~alarm signal sounds that did not take to drink tea at the day, and did not get sleep at night .. You need to go down to the bomb shelter again .. Air~alarm sound [ in my view ] and other sounds were prerecording in the additional series of Сicadas too ..
Side story
***
Yana Shliabanska is a modern Ukrainian composer who works in electroacoustic, electronic, and contemporary music art.
Her previous work, the spectacle "WAY TO" was dedicated to the 30 years of independence of Ukraine, which become public a few months before the war started. You can hear it at the link: https://youtu.be/qiSFF4ILqWA
~
Ereh Saw is a citizen of Ukraine from Antarctica.
***
We presented our work at the MMF.2k21, which was being prepared as a demonstration model [ https://www.makermusicfestival.com/projectdirectory/air-tower/ ] for the event canceled due to the pandemic, and also did a joint project in 2020 at an art~residence [ https://vmrvch.com/soundlaboratory/vuncase/syrena-m ] in Zhytomyr.
***
At present moment, due to the war, Yana Shliabanska is in evacuation, while Ereh continues to work in Ukraine.
Frequently Asked Questions
What inspired you to do this?
__/
\ Sound ~
/
How long have you been doing things like this?
__/
\ This project is the developed results of the previous experiments with toys, their directly connected to each other to mix sound signals ..
/
Are there plans available to make this? Do you sell this?
__/
\ The Сicada project is uncommercial [ a rule ] ..
*\
We can sell five Cicadas [ additional series ] to transfer funds to humanitarian aid organizations in Ukraine ..
What's next?
__/
\ From time to time make a series of 9 pieces, five [ +1 from another series ] of which goes to the author of the sound [ if there is such ] ..
/
Resoures?
__/
\ Self-education
/
Yana Shliabanska & Ereh Saw : Composer / Maker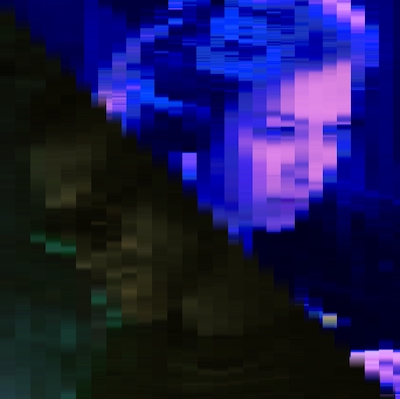 Yana Shliabanska ~ composer, author of the chamber, orchestral music, interactive sound stations, music to performances, digital poetry, and electroacoustic music, which sounded in Austria, Czech Republic, Spain, Portugal, Germany, Poland, Ukraine, and the United States ~
https://soundcloud.com/yana-shlyabanskaya/
Ereh Saw ~ we don't know much about him ~
https://archive.org/details/@etranqer
Connect with Yana Shliabanska & Ereh Saw
How I can help you:
__/
\ Before the war Yana worked in a modern-opera house in Kyiv and also gives a music-lessons to children and adults .. Ereh still works in Odesa and time at a time made some workshops for children and adults also ..
/
If you see how we can help you, please contact us ~ we are always open to cooperation and collaborations .!
*\