Touchy Subjects
See Tilted Axes parade through the East Village on Saturday October 23 for HONK NYC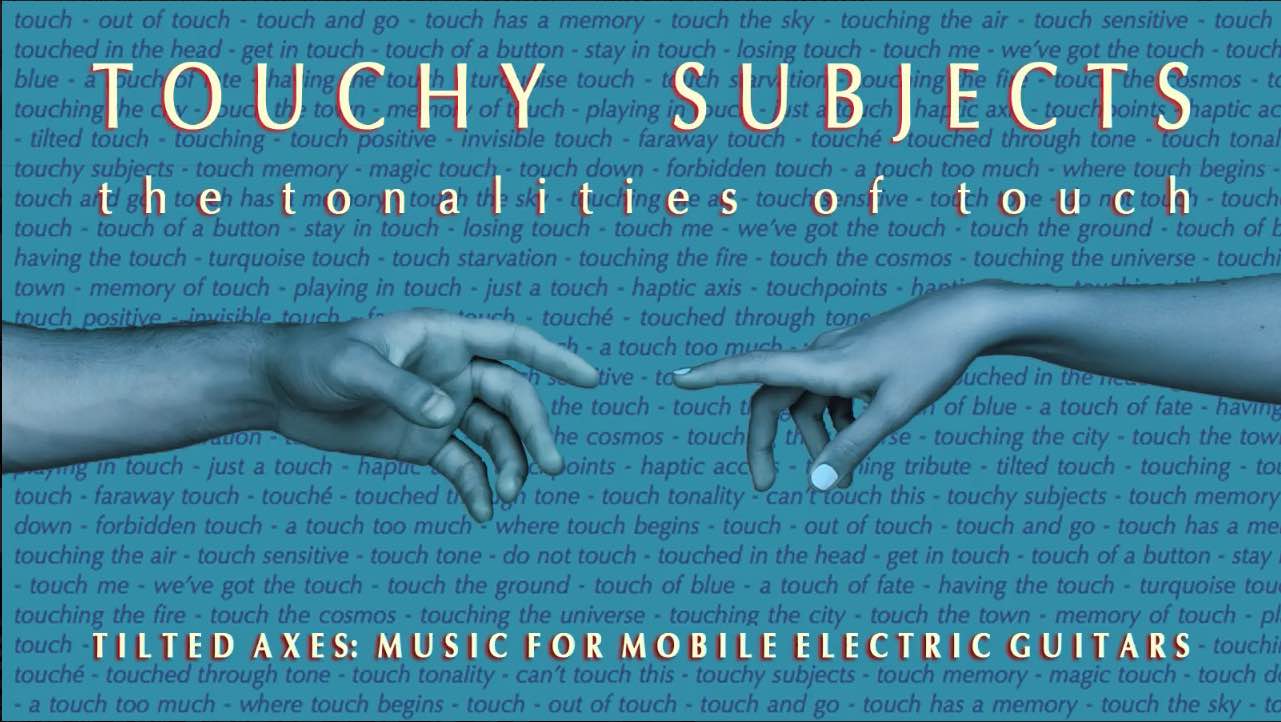 Touchy Subjects is a musical meditation on the real phenomenon of "touch starvation" that many are experiencing ince the start of social distancing.
Tilted Axes : Mobile Electric Guitar Marching Band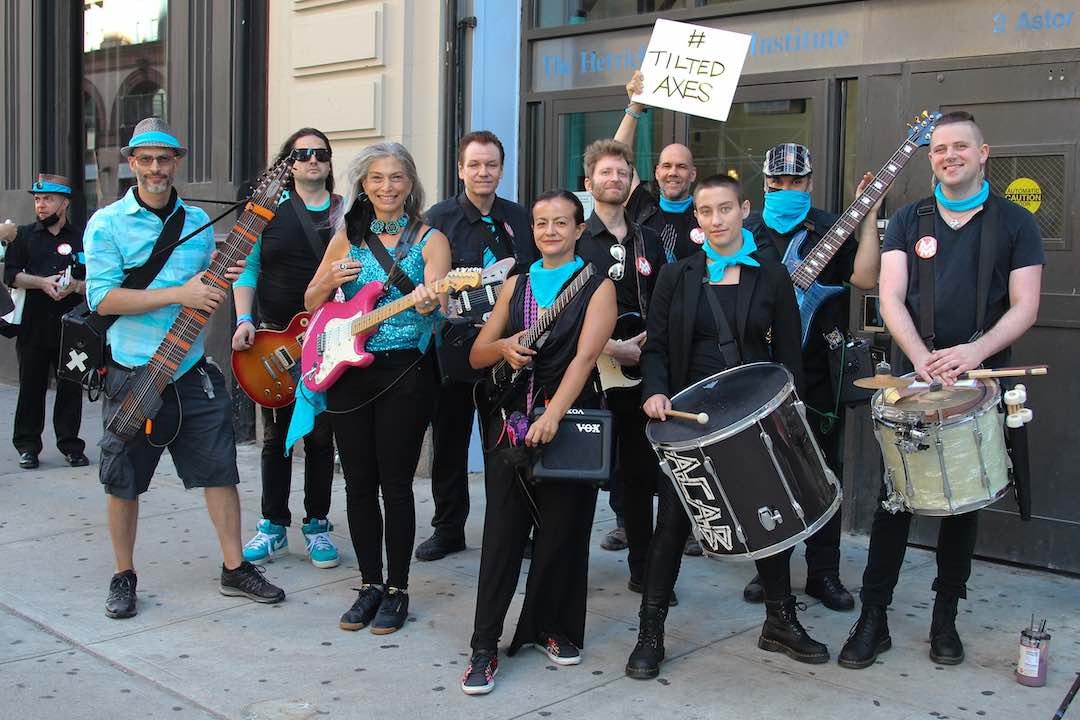 On October 23rd, between 11am-1pm, Tilted Axes will present a new performance procession entitled Unlikely Characters in partnership with the 15th Annual HONK NYC! Festival in NYC's East Village. The performance begins at 11th Street and Avenue B, and will stop along the way at various East Village landmarks to perform music fitting the location. The performance is free to the public and can be joined at any point along the route. They will eventually bring the procession full circle, returning to Avenue B to complete the performance.
Connect with Tilted Axes