The Chrysanthemum Series
String instruments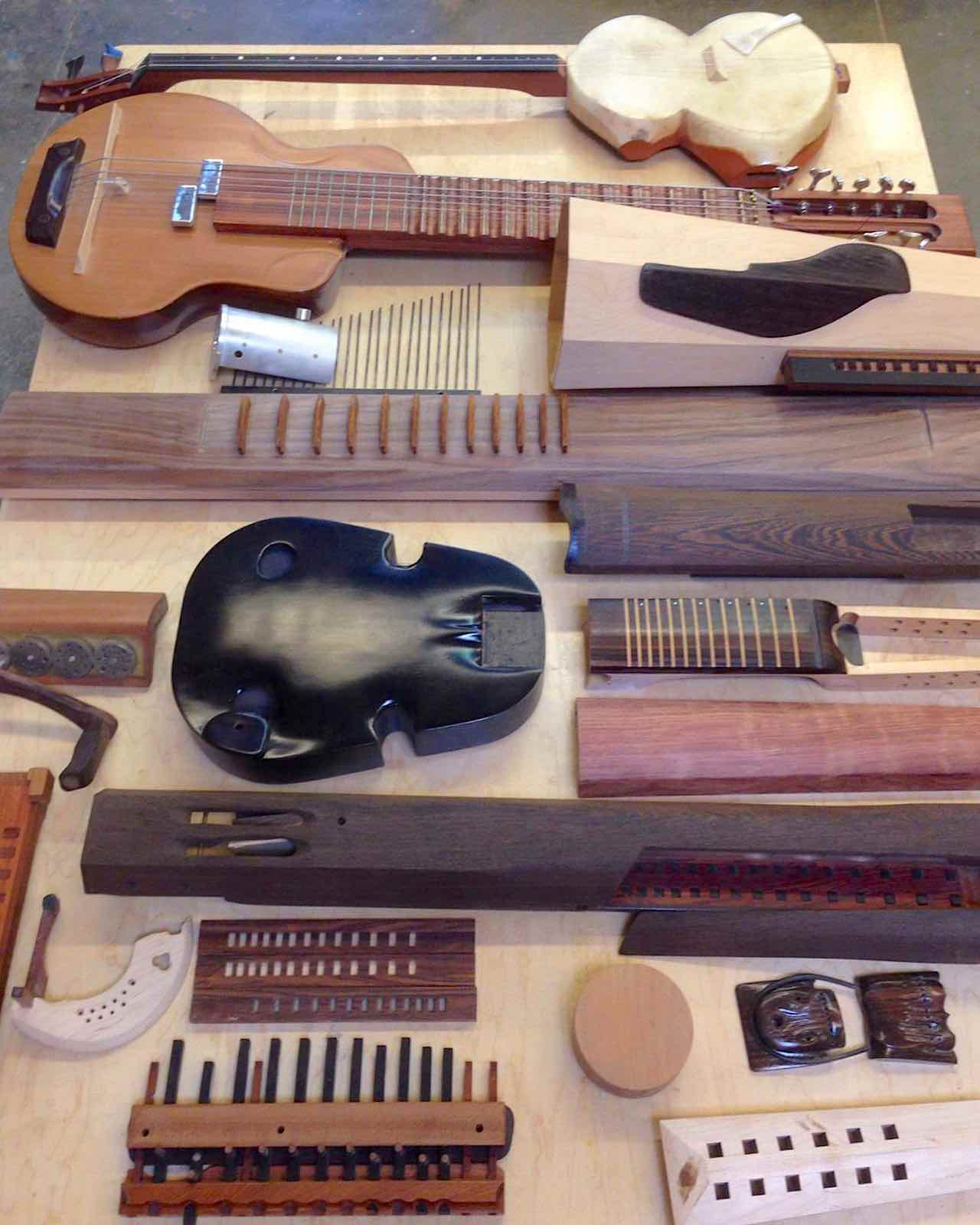 These instruments have been modified, designed, and built so that I could continue to develop my musical voice after losing the use of 2 fingers from my left hand.
Sung Kim : Instrument builder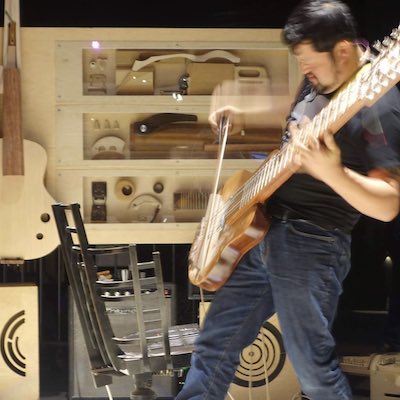 MY WORK AS AN INSTRUMENT BUILDER WAS BORN OUT OF THE NECESSITY TO CREATE A VOICE FOR MYSELF TO ARTICULATE AND TO COMPOSE.

MY INSTRUMENTS ARE ALL WORKS IN PROGRESS AND BY TREATING THEM AS SUCH, I ALLOW MYSELF TO CONSTANTLY DEVELOP AND BUILD IN AN ORGANIC MANNER. MANY OF THESE PIECES BEGIN AS INDIVIDUAL COMPONENTS BUILT AS I DEVELOP SOLUTIONS DEALING WITH MECHANICS, PLAYING TECHNIQUES, AND RESONANCE. THESE COMPONENTS ARE THEN COMBINED, MODIFIED, OR DISCARDED AS NEEDED.
Connect with Sung Kim