Terra Hodie
Live set of music using processed and recorded samples using volca sample and guitar pedals; based on Terra Hodie, my third album as a soloist.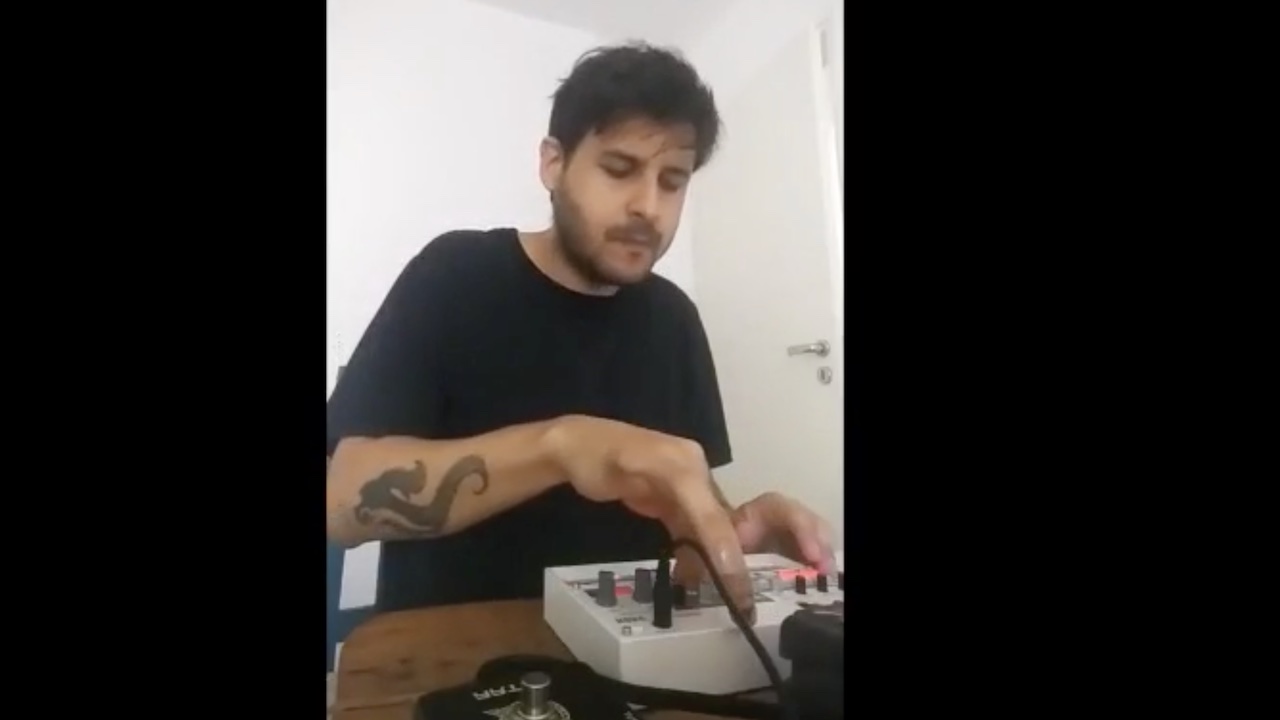 Terra Hodie as an album and live set is collection of chopped and screwed snippets around beats organized in an unitarian chaos. The elemental substance its based on an ongoin aimlessly present that works as a companion. The low pitched mountain distortion dance in a uninterrupted fingering. The dance talks with the listening, while the rhythm ensure discontinuity. The eclectic nature makes itself present in a background noise that doesn't know comunnicate, upon the continuos elegy of the post present.
It took me several months to complete the album, and being presented as a live set of "songs" or sound works.
Side story
This project is the result of necesity of showing the work made last year, in the most possible way i could find. Most of samples used are based on personnal recordings of the ensamble i work in, soundscapes of the city, custom made sounds in ableton, etc. All loaded up in the volca sample, processed through guitar pedals and creating an atmosphere in the present moment.
Mariano Sosa Alvarez : Composer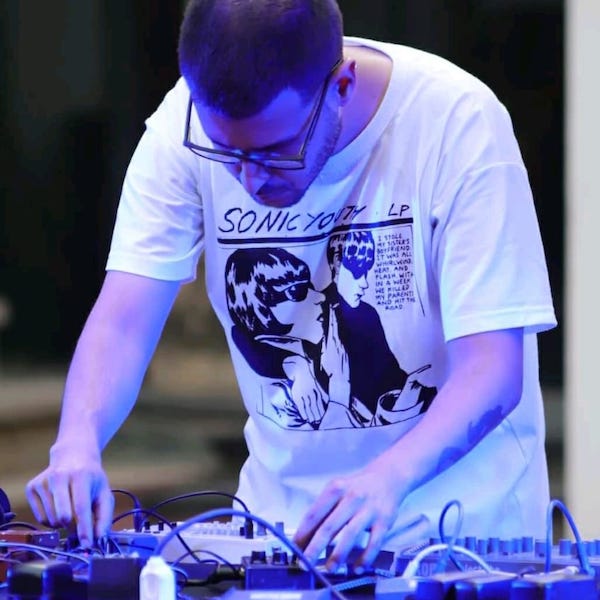 I've started composing music 15 years ago, and i am still doing it because i love all types of music.In my compositions i'm trying to mix different genres, and expressions or pushing the boundaries of common or traditional music as well. My main influences are Mike Patton, John Zorn, Berlioz, Messiaen, Radiohead, Bad Brains, Sur Oculto, Mr. Bungle, Deftones, Tool, and many more.
Connect with Mariano Sosa Alvarez
How I can help you:
I can provide music theory lessons, ableton live lessons, guitar lessons. And a vast catalogue of albums that you can check it out here:
https://linktr.ee/Marian.s_alvarez
How you can help me:
Purchased my albums, or donating me what you can. Follow me on social networks, and offering me places to play or teach. Anything counts!
If you like this project, please make a small donation to the artist.