Synthramuros
A niche community of experimental electronica enthusiasts and artists based in Manila, Philippines.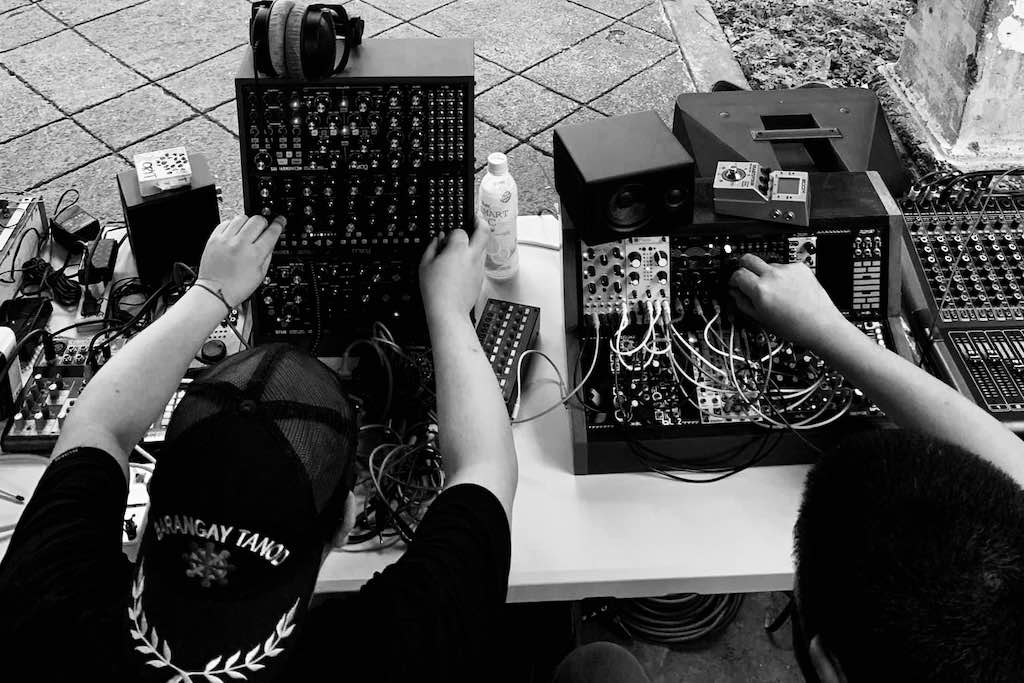 Synthramuros
The circuit between the historic and the electronic
Year founded: 2022
Location: Intramuros, Metro Manila
Press Release
Synthramuros swathes local electronic and independent music fans in a fantastic miasma of sound emanating from otherworldly dimensions. It also gives local tourists and passersby a taste of the Philippines' emerging innovations in music. Stemming from the wildly varied genres ushered in by technology–from house to noise, RnB to trap, and ambient to industrial,--the pulse is still undeniably human.
Founded by Paolo De Silva and Jowee Alviar, Synthramuros is one of the first music productions to return to physical gatherings, with a twist of being situated amongst centuries-old architecture. After two years of live music being halted by the pandemic, local musicians' utter drive to create has hardly dampened. The international movement of M.O.T.S. (Modular On the Spot), which gathers musicians who are fond of synthesizers, was a prime inspiration in their production series.
"Our collective has a unique collection of instruments, personally built to their specification," shares Alviar. "Each setup is one of a kind and it is fun to see what they're able to create and how they play it."
The first installment, taking place on November 20, 2021, took place in the American Barracks of Fort Santiago, a historic 400-year old building mere footsteps away from where Jose Rizal spent his last days. The second edition last March 26, 2022 was set in Baluarte San Diego, a breathtaking stone fort lined with greenery and flora. Once a stronghold of defense, it is now a park where people can stroll past fountains and old cannons. The structures of Intramuros have seen centuries come and go, providing a compelling counterpoint to the cutting-edge sound of Synthramuros.
"The experience you'll get in Synthramuros is a complete disconnect from the traditional. What you'll see and hear there is guaranteed to be different," says De Silva.
Synthramuros, along with its titular surroundings, channels the defiant spirit of heroes past, spilling out of the fortified walls with great force, and energizing a sprawling urban metropolis. Many struggle to describe Manila with words in all its exquisite ironies; but through music, one can feel it–in an experience both cerebral and primal.
Hear the beat of the walled city at Synthramuros.
Synthramuros is presented in cooperation with the Business Management Division of the Intramuros Administration. The event is sponsored by D&D Music Philippines.
Paolo De Silva : Multi-instrumentalist; sound designer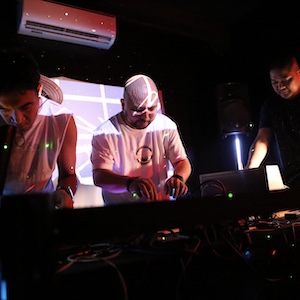 My name is Paolo De Silva, I go by my artist name "Herein Lies." I'm based in Manila, Philippines.

I am a multi-instrumentalist and a sound designer. I am also a the lead organizer of Synthramuros. It's a monthly meet-up of electronica music/synthesizer enthusiasts.
Connect with Paolo De Silva
How I can help you:
Our plans in the future includes putting up an electronic music workshop for underprivileged children here in Manila, Philippines. Also, to continuously cultivate this scene in order to have a space for more electronic artists here in Manila.
How you can help me:
Follow us on Facebook and Instagram!