Synescope
The Synescope is a graphic to audio music instrument where the player paints, draws or manipulates graphic content as the platter moves in order to express ever changing music and or auditory textures.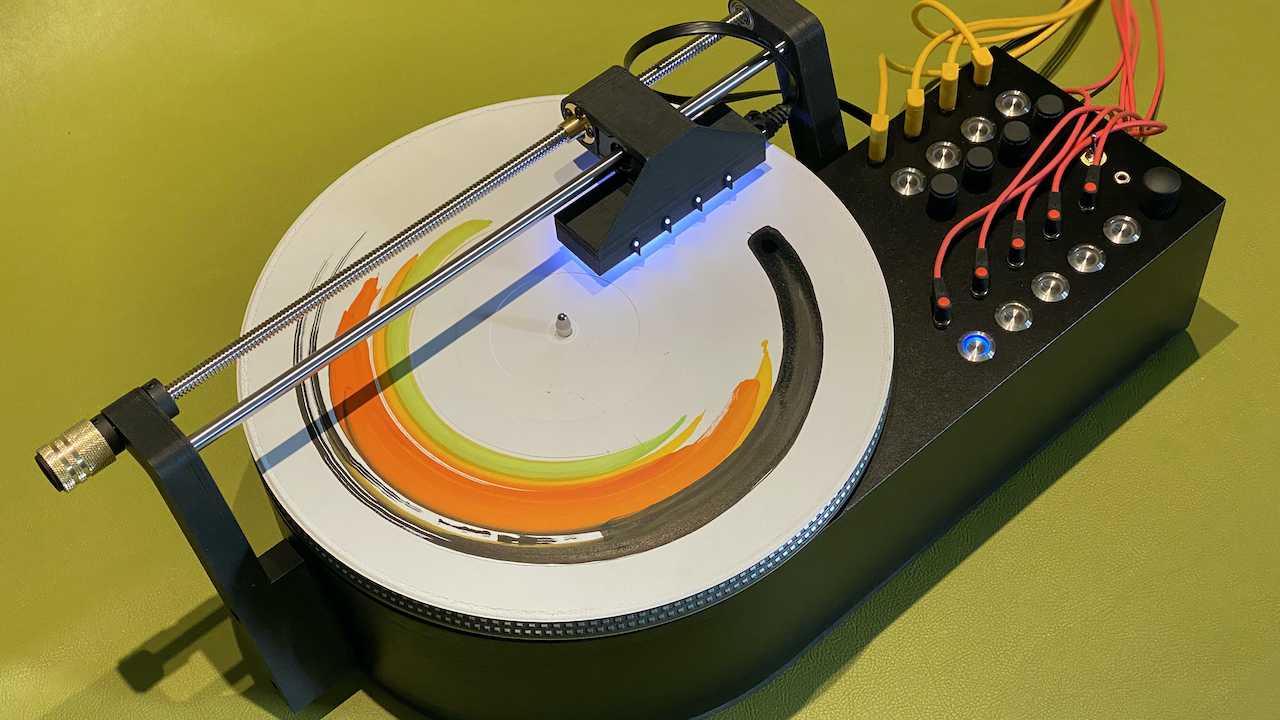 The Synescope uses a planetary drive system which allows for a high torque/low speed platter so your interaction doesn't over influence its consistency in rotation. The playhead is a series of four sensors which react to color, value, and reflectance. The head does not contact the surface, it only "sees" the visual information at hand and translates it accordingly. The head rides on a linear bearing assembly which allows for a consistent height and precise material placement above the art work.
It was designed and hand built in my studio. This is the third iteration. The project has been ongoing since 2018.
Frequently Asked Questions
What inspired you to do this?
A life's interest in how people's perception varies from one to the next. Synesthesia is a beautiful example of a biological glitch that is actually an asset to many who have it.
How long did it take to make it?
I've been working on it since 2018. This is the third version and the most promising thus far.
How long have you been doing things like this?
My entire life.
How much did this cost to do?
The individual prototype is around a 700.00 The overall development cost is more.
Have you done other things like this?
Yes, several. Most pieces focus on translating one perceived phenomena into another, thereby generating music (or something like it).
What did you wish you knew before you started this?
Not much, every project is a learning process full of variables and unknowns. If I knew too much in the beginning - I wouldn't have the interest to pursue it to completion.
Are there plans available to make this? Do you sell this?
Potentially, perhaps in another variant. It's under review at the moment. Best place to find out more is tracebloom.com or on Instagram @tracebloomaudio
What's next?
More of the same. I try to maintain a staged overlap of beginning, developing, and refining projects.
Resoures?
The circuit design would not be what it is if not for an EE , Mr P. Keyzer. I highly recommend connecting with people who are diverse in their respective fields. Regardless of your own skill sets, you just can't know everything.
Brian Alexander : Artist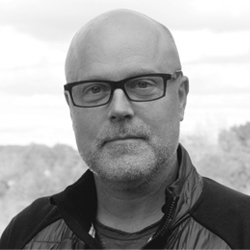 My pursuit is to loosely outline perceived phenomena, to develop the tools and conditions for emergent expression, and to allow that expression to grow unencumbered to a point of perceived resolution or shared understanding.
Connect with Brian Alexander
How I can help you:
Process, materials applications, conceptual premise, ergonomics, general product development.
If you like this project, please make a small donation to the artist.