switch witch syndrome
music composition was created during a radioshow , an intro into the existental framework of meeting salt crystals. some animalistic dance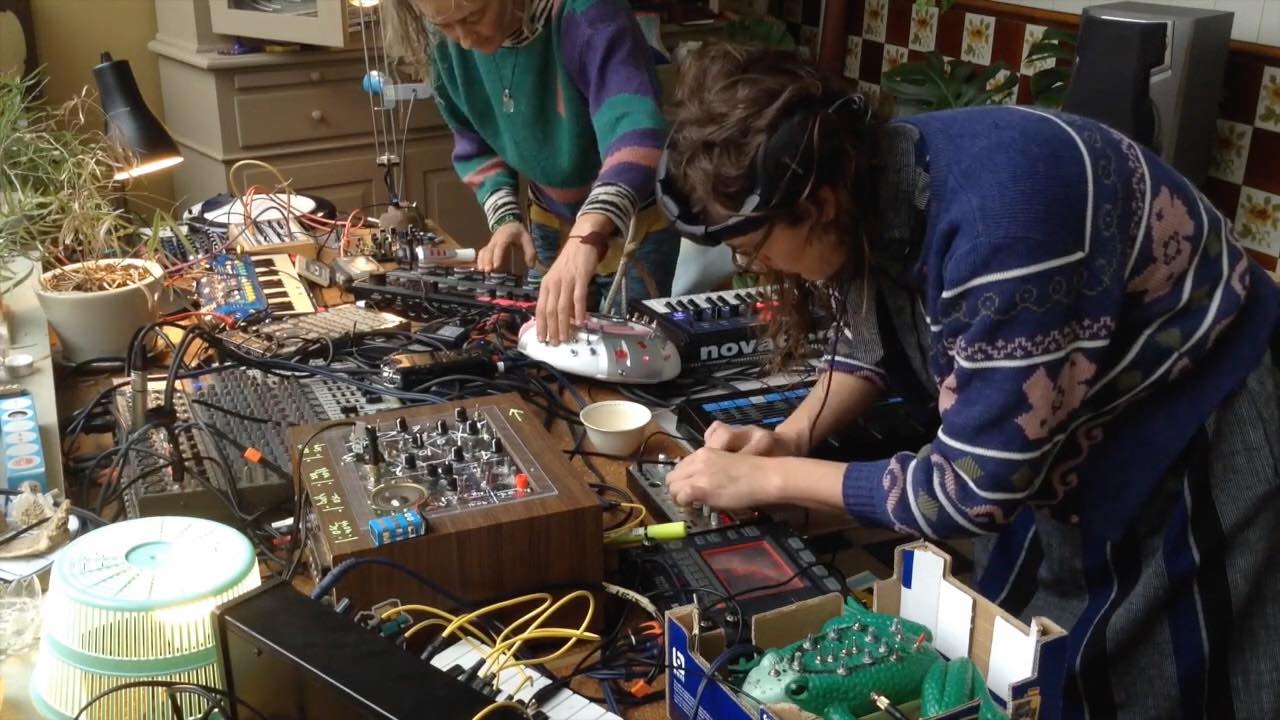 This composition was created during a radioprogram of 'crop circle' at radio panik in 2020.Later we added images of a salt crystal microscopic choreography that fitted nicely with the existential question of Donna Haraway. We brought our 20 devices together and recorded it directly in the radiostudio, but to get there it took months syncing and building. Some months later we compiled the funny salt crystal movie , from wild experimental images that we re in the archive .
We work quit a while around these samples ,for this session with hex smith frog, a piezo harp ,sampler , loopstation and korg ms10
switch witch syndrome : Makers, composer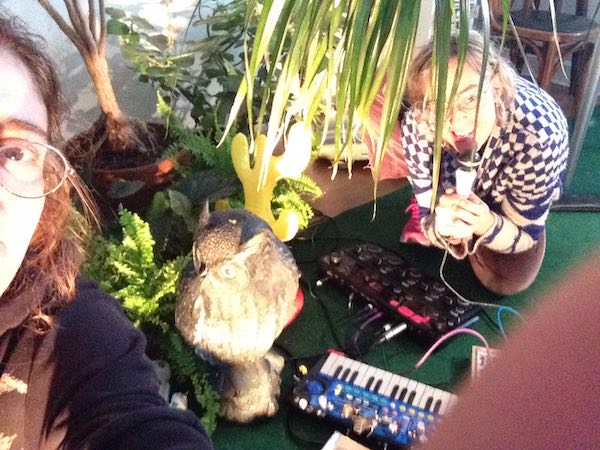 Switch Witch Syndrome is a bruga duo that collide togheter in the industrial region of Ghent. We experiment with circuit bended toys and small electronic d.i.y devices . We brew experimental improvisations by syncing potentio rhytms with sound soups and floating electrons , modulating and delaying it togheter . Adding cut-up pre-recorded vocals and readings to create overlapping realities and interconnectivity. We re not interested in songmaking but explore the layers of storytelling/spoken word and sound choreographics, cutting and sampling modern tales.
We instantly compose in timeframes producing soundscapes, dinner music or the sound of pulsating body fluids. Leaded by the present 'now' we sync a process of inter-actions. In live sets we often facilitate in open setups ,devices to the audience to interact and play together.
We share with our organization 'switch' , machines and knowledge in workshops working together with other organizations and labs.
Beside audio we create our own visuals, on which we focused more during the last years by creating clips for online activity and events
We like to dip into the eco complexity of existence. Therefore we are kind of inspired by a wide range of topics. We sample and cutup the world wide web, love the stories of Donna Haraway ,mind-bending, d.i.y, science ,science- fiction, biology, Music Concrete, Throbbing Crisstle, the amazon, quantumphysics. Shamanism and life on earth and beyond and deep in the ground.
Connect with switch witch syndrome
How I can help you:
we love to share knowledge and creativity in making and playing.workshops . we d like to compose for movies or theater.