Space Palette
The Space Palettes are visual music instruments that let you play music and paint visuals simultaneously by finger painting.
Everything is generated in real time by your hands; no pre-recorded media, sequences, or loops are used. New three-dimensional input devices make the instruments uniquely expressive; the classic Space Palette uses the Microsoft Kinect, and the newest Space Palette Pro uses the Sensel Morph.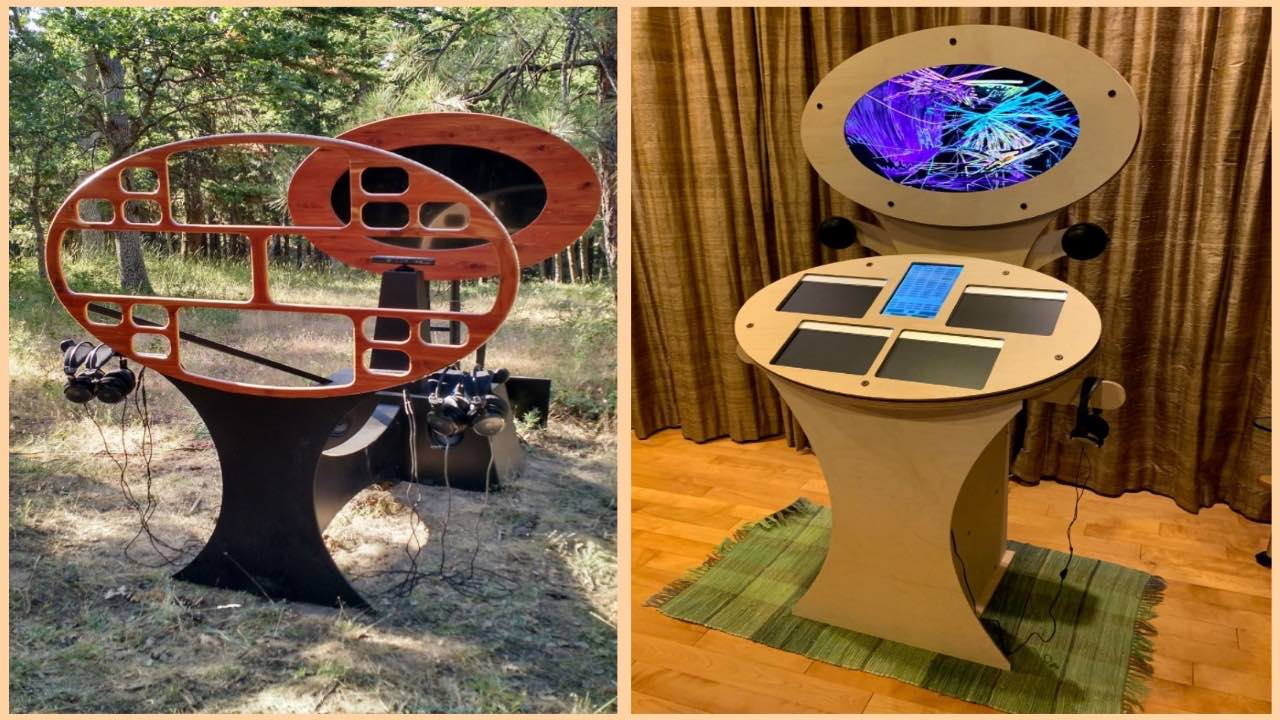 New sensors now enable three-dimensional input, and the Space Palettes are visual music instruments that makes use of these sensors to create uniquely expressive instruments. Depth cameras like the old Microsoft Kinect and the newer OAK-D provide three-dimensional input from your hands in mid-air, while pressure-sensitive pads like the Sensel Morph allow three-dimensional input with tactile feedback and more fine-grained control with your individual fingers. No pre-recorded media, sequences, or loops are used - everything you see and hear is generated in realtime and completely controlled by your hands. The original Kinect-based Space Palette was first seen in 2012, and the software has evolved continuously since then. The physical design and software of the newest Space Palette Pro have been open-sourced, including CNC data for the bespoke cabinet.
Curator note
Maker Park Radio is a volunteer-run, non-profit community internet radio broadcasting from Staten Island, NYC. MakerParkRadio.nyc is dedicated to providing free music and live arts programming 24 hours a day. They reached out to a few of our MMF makers and engaged in conversation around the maker, their project, their inspirations and more.
Ed Ka (@electrostreamnyc) host of the radio show Electrostream, Meets the Maker Tim Thompson (@nosuchtim) - recorded live Wednesday, May 11th, 2022 at 4pm ET - check out the INTERVIEW.
https://livestream.com/makerparkradio/makerparkradio/videos/231070001
Tim Thompson : Maker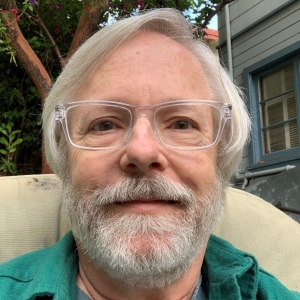 Tim Thompson is a software engineer, musician, and interactive installation artist. His wide-ranging artistic work includes a programming language for MIDI, musical performances with dance pads and QWERTY keyboards, realtime video looping and processing with a handheld security camera, and a variety of interactive installations at Burning Man and other festivals, Recently, Tim has focused on the expressive potential of three-dimensional input in visual music instruments, using devices such as the Microsoft Kinect (in the original Space Palette) and the Sensel Morph (in the newer Space Palette Pro).
Connect with Tim Thompson
How I can help you:
Plans and software for building your own Space Palette Pro have been open-sourced.