Sound Automata
Join educators from wonderful idea company to make your own sound automata using materials from around the house. We'll explore, share and plan next steps for musical tinkering.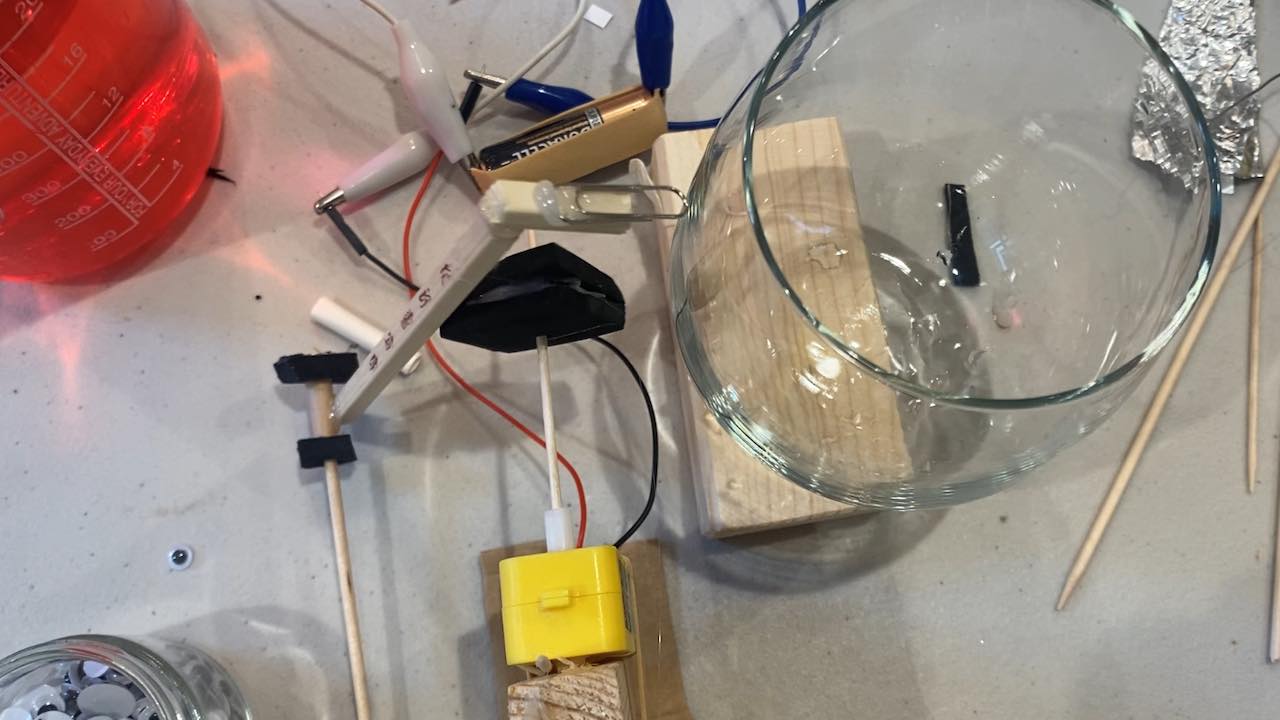 In this workshop Ryan Jenkins, Celeste Moreno and Mariana Tamashiro of Wonderful Idea Co. will lead participants in a hands on tinkering workshop. We'll be able to host up to 24 participants for a two hour long workshop.
Participants will provide their own materials - cardboard, wood, wire, metallic objects, tool - scissors, tape, hot glue guns and crafty elements like googley eyes, chopsticks and pipe cleaners.
The workshop will contain a quick demonstration of the materials and techniques, learners will have the chance to work in small breakout rooms and then we'll share our creations with each other online on a padlet board.
Side story
Over the past few months, the facilitators of Wonderful Idea Co. (Ryan Jenkins, Mariana Tamashiro and Celeste Moreno) have been collaborating with Cabaret Mechanical Theatre in the UK to develop online tinkering with automata workshop using kits and everyday materials from around your house.
One of our inspirations for building kinetic sculpture is making interesting sounds. In this workshop we'll explore the ways that we can create sound making automata to produce interesting rhythms.
Ryan Jenkins : Tinkerer/Educator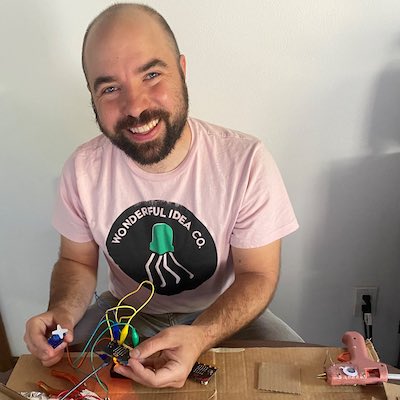 I run a small studio called Wonderful Idea Co. that creates experiences that combine art, science and technology through making and tinkering.
Connect with Ryan Jenkins
How I can help you:
I can help advise others on leading hands on virtual workshops in a tinkering focused style.
How you can help me:
pass along our workshop with interested participants, share inspiring examples and make your own creative sound sculptures.