SONIC BILLES!
The sound artist and inventor of instruments TAPETRONIC invites you to build a totally unusual marbles course! You will build with your own hands a circuit made of recycled everyday objects and hijacked electronic instruments. Through ingenious systems, designed by the collective imagination, the marbles trigger sounds of all colors, and completely crazy! A contest is organized to find out which of your marbles will be the most musical ... An event that makes noise!

> Workshop Contact : tapetronicontact@yahoo.fr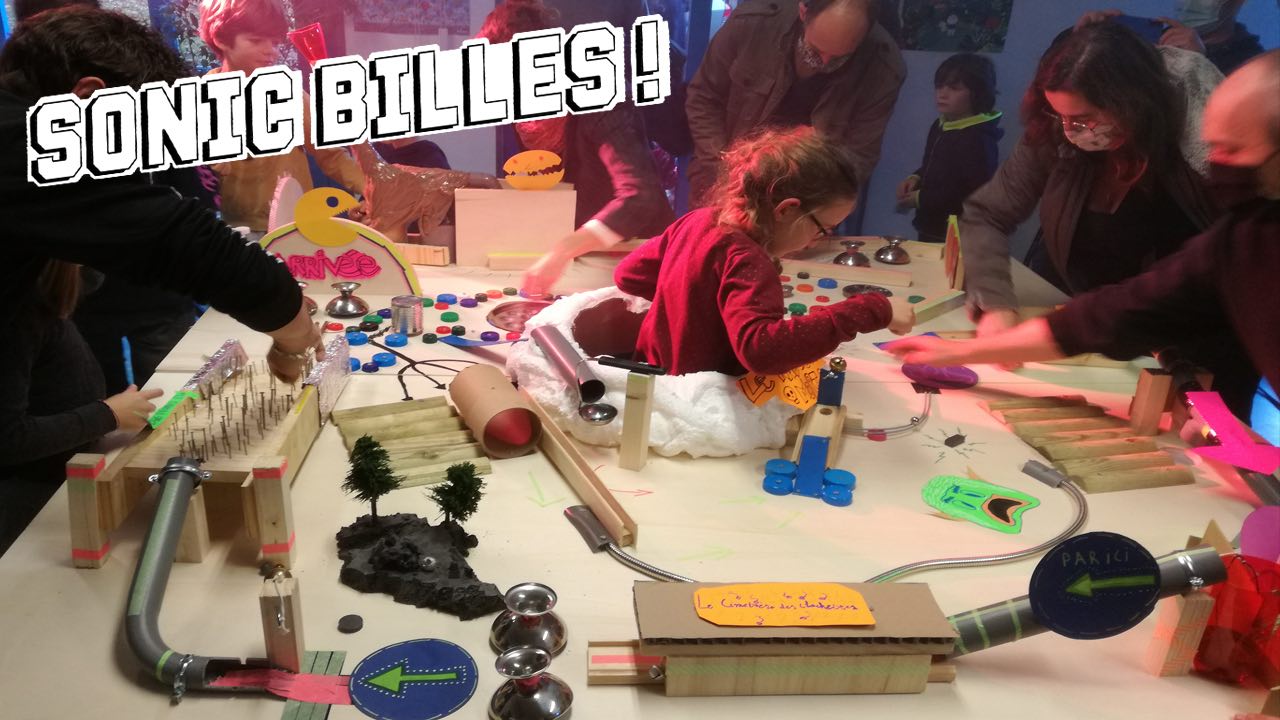 TAPETRONIC (Alexis Malbert) : Sound Artist and workshop inventor/animator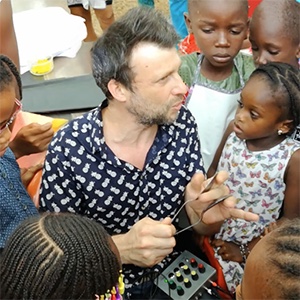 Alexis Malbert (aka Tapetronic) is a French sound artist, inventor, musician, performer, animator, cook, researcher and publisher who works as a creator of new sound reproduction media. Often critical of our media society, he acts at the crossroads of genres, from music to visual arts, from hacking to pranks and jokes ...

Since the 90s, he has explored the history of sound to create many sound machines and kinds of new media by recycling, transforming, assembling the mechanical, electronic and physical components of audio material. His curious musical performances reveal new instruments and new gestures. He gives another approach to information in the age of the Internet and all digital, even an alternative !

He is now very involved in the creation of young and all-public workshops, considering these workshops as creations in their own right. He often associates sound with his passions for cooking to spend an exciting time with the audience !

Alexis Malbert was born in Paris in 1976, he lives and works in Limoges (France) and travels all over the world. He is today an active and passionate actor of sound and media arts.
Connect with TAPETRONIC (Alexis Malbert)
How I can help you:
I can teach them lots of tips on sound crafts and materials!
How you can help me:
I love to learn from the experience of others and share new ideas, and also laugh and have fun!