Solo Guitar Duo
Two electric guitars feedback through 8 speakers as 4 amplifiers are automated on and off.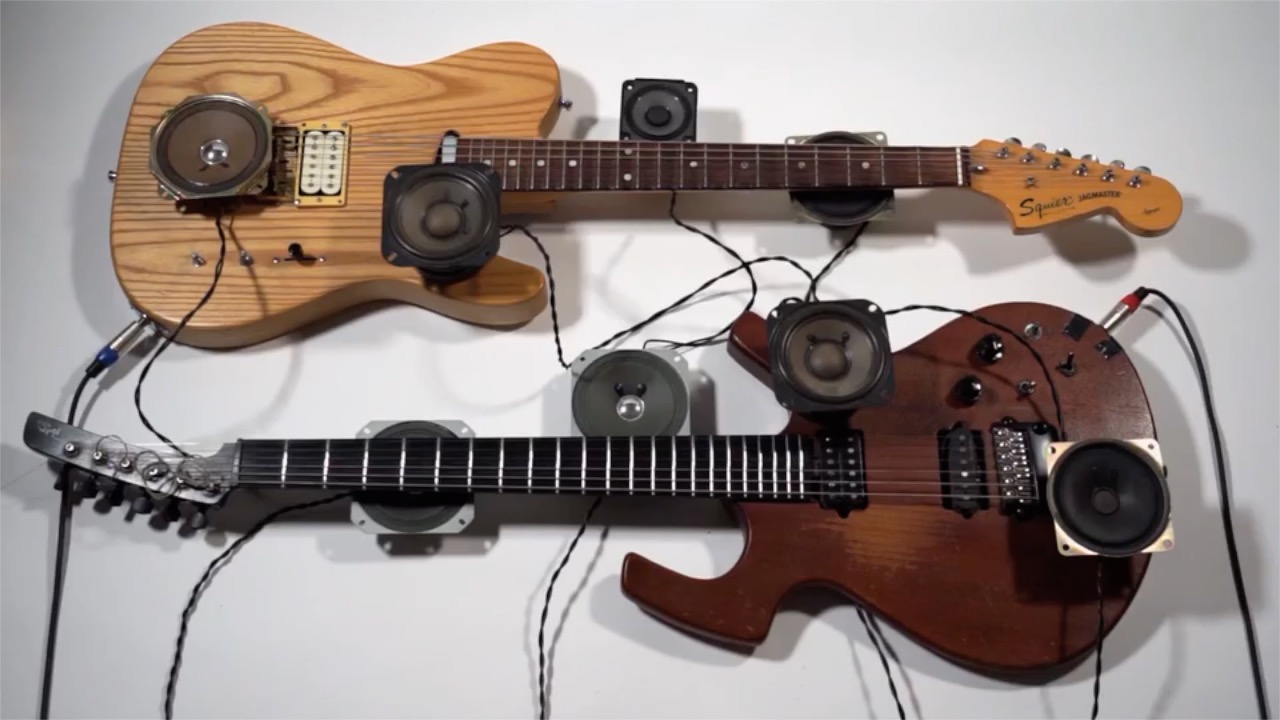 As a professional performing guitarist this work is a reflection on how digital technology has transformed the role of the instrumental performer in modern music making.
The thumps of the guitar amps being turned on and off create a cyclical rhythm while the guitar adds harmonic and melodic accompaniment as it sits on the threshold of self oscillation between the 4 output sources.
The result is an exposition of the dualism of the strict repetition of digital automation and organic growth of the acoustic feedback loops.
Craig Scott's Lobotomy : Composer/Maker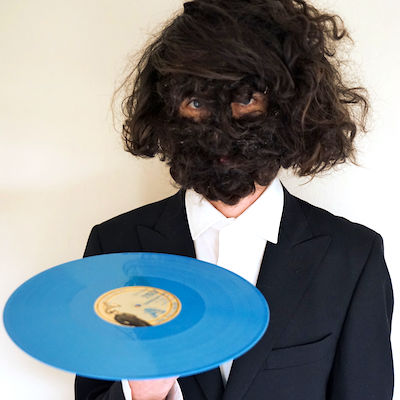 I am a composer, improvising guitarist and instrument designer. I compose music for human and non-human performers focusing on the disquieting tension that exists between human and machine made music.
Working with human performers, robotics, custom built digital/analog hardware to explore the uncanny valley in sound. Blurring the lines between the perception of organic and artificial,composition and improvisation and intention and error.


"In a class of his own when it comes to creating wildly inventive music"
Gary Lucas (Capitan Beefheart /Jeff Buckley)
It's everything new music can and should be...a wake-up call for the ears...A superbly executed tour de force that leaves audiences shunting between fits of laughter and jaw-dropping wonder.
Steve Mead, Artistic Director, Manchester jazz festival

This is a moderately extraordinary record...To say unique in this case would be proper...The silly name aside, it's not messing about.
Chris Cutler ( Henry Cow/Art Bears/RER records)
Connect with Craig Scott's Lobotomy
How I can help you:
Creative Tech for other artists, Film Scoring, Composition, Audio Design, Audio Production, Mixing and mastering.
Email
CSlobotomy@gmail.com
for enquiries.
If you like this project, please make a small donation to the artist.