Skull Fire Ash
A mixing of the old and new forms of music that further extends how we understand and listen. We will do this by building and reshaping what we can do with new technology and older forms of music so we can explore a new language.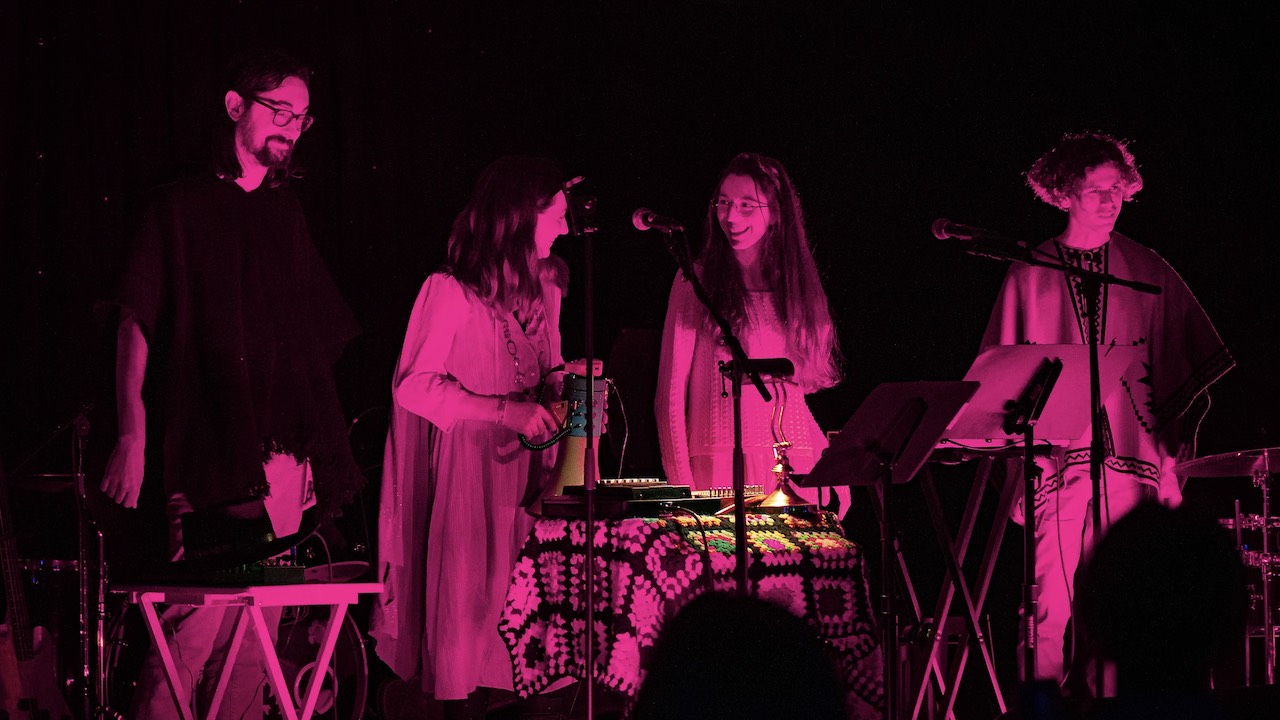 For our third album, we want to re-contextualize the electronic elements we have previously utilized to create a completely acoustic sound. This would bring forth the spirit of Medieval and Renaissance music and the historical practices, while bridging the gap between experimental music and contemporary practice. We are collaborating with Bryan Day (Bay Area instrument builder) who built a megaphone that adds audio effects to the singers voices and replaces the need for a laptop. Also, we enlisted the help of Will Mullany (Richmond Virginia instrument builder) who builds crank powered synthesizers that allows us to perform the electronics completely acoustic. For this project we want to present the completed work of these instruments and the blending of medieval music as a new path in music making.
Side story
The aim of this project is an ongoing approach to how the music we make informs how we want to perform. We have always been looking for a way to bridge a gap between folk music and "noise music". The megaphone is the first new instrument built for our band that allows us to use the vocal manipulation important to our sound in real time without having to be bound to an electrical outlet. Bryan Day helped with the build and more realized this idea by installing a Teensy USB development board into the microphone and added the patches we use in max/msp. The result is what you hear and see in the video.
Silica Gel : Band/Collective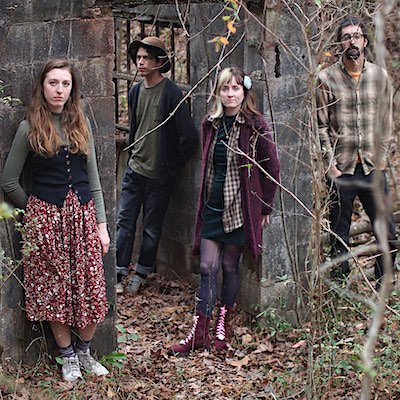 Silica Gel is an electro-acoustic group equally at home playing in an auditorium or a grimy basement. Coming out of the underground DIY scene of Birmingham, Alabama, Silica Gel's sound is a unique synthesis of early medieval art song with custom electronics and homemade instrumentation. Their debut album radically adapts a series of art songs from the 12th - 14th centuries to serve as contemporary political allegory. Silica Gel is Laura Thomas, Lauren Jones, Joel Nelson, and Jasper Lee
https://sweetwreath.bandcamp.com/album/may-day
https://www.instagram.com/silicagelspeaks/
Connect with Silica Gel
How I can help you:
Silica Gel would bring to the Maker Festival some of the most innovative music being created in the South. We are your ambassadors from the country known as Alabama. We can help by spreading the word here and elsewhere and offering a project that is avant garde, yet accessible.
How you can help me:
Being involved in the Maker Music Festival would be very beneficial as a platform to perform with our new experimental group, Silica Gel. We released our first LP in the Fall and are currently working on new material which we'd like to share with this audience. We think our approach to combining homemade and modified instruments with experimental vocal techniques would be well received by your audience, and would be a great chance for us to network and find like minded performers to stay in touch with.
If you like this project, please make a small donation to the artist.