Scrap Arts Music
We start with some SCRAP then 'transform' it through the ARTS of sculpture, choreography and film, to create an unforgetable live MUSIC experience.

Five athletic musicians perform with 145 mobile invented instruments -- all hand-made by co-founder and composer Gregory Kozak.

The result? Unexpectedly beautiful Experimental Pop Percussion that is intricate, playful and powerful, and that delights the ears, eyes and heart.

Scrap Arts Music is a unique Canadian project honoured to receive invitations to perform across North America and around the world, for diverse audiences from all walks of life.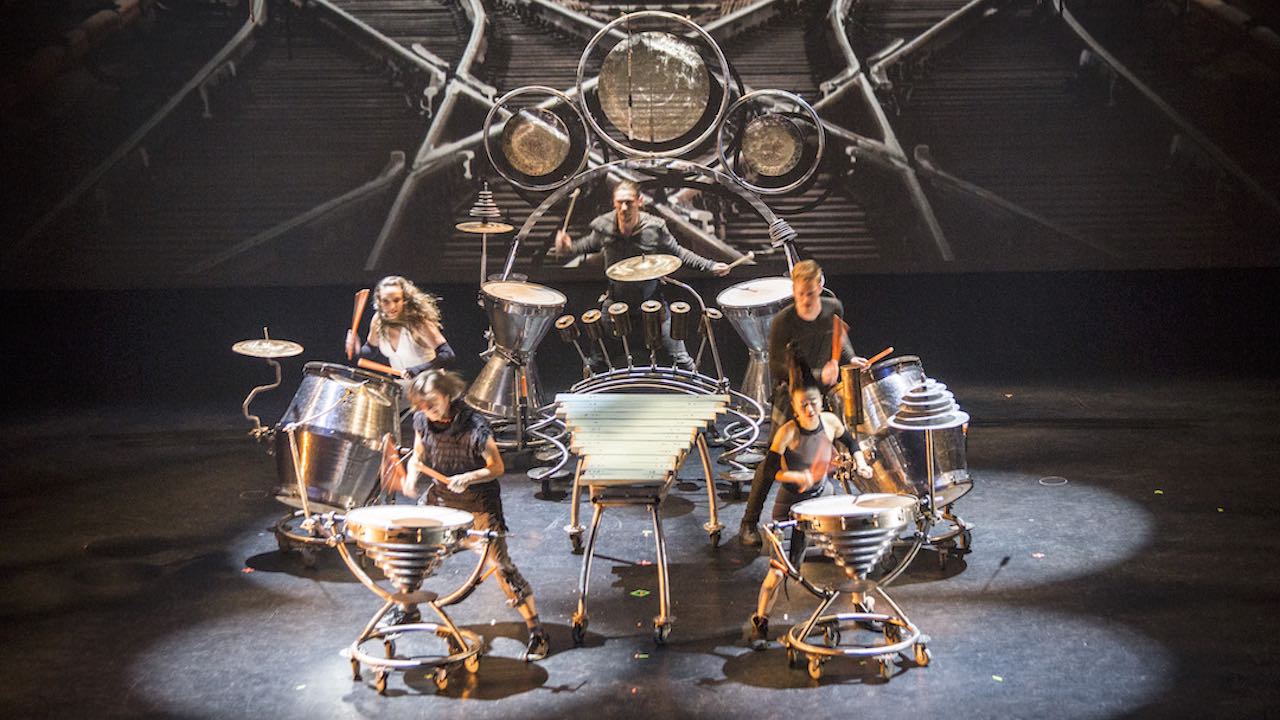 "Children of Metropolis" is the latest production by Scrap Arts Music. A multi-year creation supported in part by the Canada Council for the Arts, it features over 145 sculptural instruments, eleven new music compositions, Scrap Arts Music's signature action-choreography and now a full-screen movie of our own devising that plays while the musicians perform.
With a retro-futuristic, sci-fi vibe that takes visual inspiration from German films of the 1920s, Scrap Arts Music's "Children of Metropolis" is a fast-paced, all-acoustic percussive bonanza with five musicians bringing an original score to heart-pounding life using unusual instruments of their own devising.
Justine Murdy : Co-Artistic Director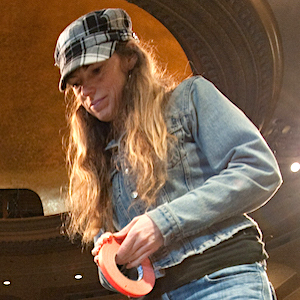 Scrap Arts Music is musician/composer Gregory Kozak, and designer/producer Justine Murdy. We began our collaboration under "Scrap Arts Music" in 1998. We were based in Vancouver 1998-2014, and are now in Victoria 2014-present.

Our multi-disciplinary approach is a synthesis of Gregory's musical experiences (in Afro-Cuban jazz, piano composition, world percussion, contemporary classical music, North Indian raga, and modern dance); and Justine's architectural study and work (particularly in vernacular design and material culture studies).

Together our artistic objective is to create original performance-based works with invented instruments made from materials collected in and around our home-base on the edge of the Salish Sea. We reflect our unique time and place, demonstrating that contemporary 'throw-aways' can be creatively reused to make culturally valuable artifacts. We create new kinetic music for an orchestra of instruments of our own creation, performed by an exceptional quintet.
Connect with Justine Murdy
How I can help you:
We specialize in live performances and innovative community outreach.
If you like this project, please make a small donation to the artist.