Psycho-Geographical Experimental Synths by Isn'tses
Custom built experimental noise synths made by Lisa McKendrick and Tim Drage. We have designed and developed two stand-alone synths which we build ourselves and have available as a kit for others to build and solder. The Fort Processor is based on Newhaven Fort (UK) and the Chernobylizer is based on the Chernobyl decontamination zone. The artwork, the design of the circuit boards and the sounds they produce are informed by the location which inspired them.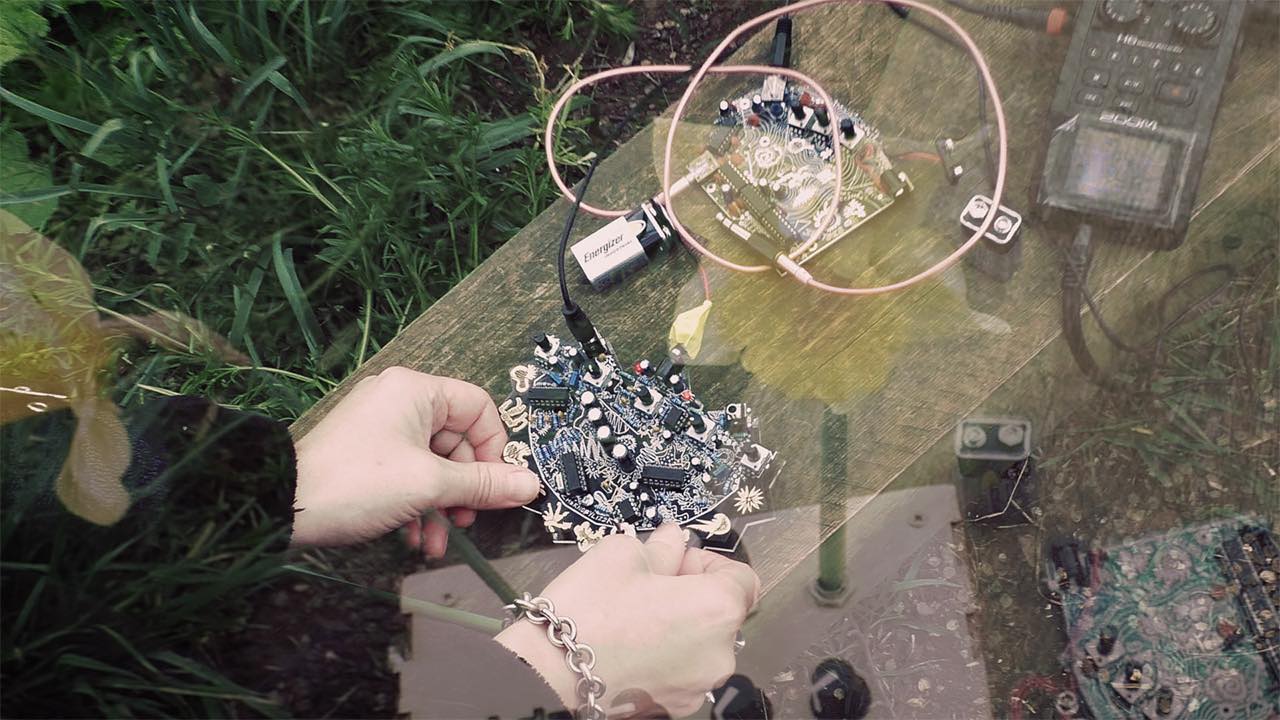 We are exploring the possibilities of instruments that are based on a specific location. The design and development into the instrument include our own research into the location, any relevant historical links or interesting facts. For example, the controller knobs on the Chernobylizer each represent an aspect of the Chernobyl disaster that we found particularly interesting, with a focus on those affected directly by the accident. The Fort Processor includes artwork that references both the contours of the landscape of the site and the tunnels beneath Newhaven Fort. One of the artwork drawings on the Fort Processor is of chips which is because tourists who visit Newhaven Fort can buy chips when they are there, and of course because our circuits use chips! We like players of our instruments to follow an intuitive instinct when using our synths and to tap into the energy and flow of the instrument where they can find a sweet spot or find an ingenious idea where they include the synth in their set-up. It's always rewarding to hear different artists come up with new sounds and unique approaches to playing our circuits.
Frequently Asked Questions
What inspired you to do this?
Initially we had the idea as part of Fort Process Festival 2018 and our Fort Processor is based on the site plan of Newhaven Fort, which is where the festival is held. The organisers of the Festival supported us in our development of the synth.
How long did it take to make it?
Several months to a year. This was spent developing the ideas, the circuit and the artwork. We research first and then ideas develop along the way.
How long have you been doing things like this?
We have been making music, building synths from kits and from scratch, and learning electronics for 15-20 years.
How much did this cost to do?
The cost is ongoing as we are always sourcing components for our synths and having PCBs made. Most of the cost was in our time spent developing the instruments, which we had to do around normal work hours.
Have you done other things like this?
These are the first two synths we have designed from scratch as PCBs. We have individually modified circuits and made self built instruments following a schematic or instructions. These were the first that we made using our own designs for shape, artwork and development of the circuit.
What did you wish you knew before you started this?
Being organised is very important. You always have to think several steps ahead.
Are there plans available to make this? Do you sell this?
We do sell both our synths at our online store:
www.isntses.etsy.com
What's next?
We are working on ideas for the next project but nothing is developed in final stages yet.
Resoures?
Handmade Electronic Music - Book
llllllll.co - Lines Forum
www.1010.co.uk - Martin Howse's website
Isn'tses : Maker, Composer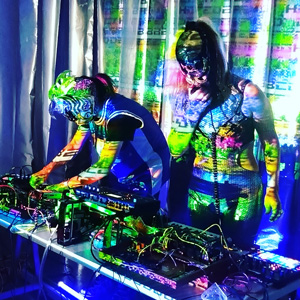 We are Lisa McKendrick and Tim Drage. We design and develop custom made psycho-geographical synths. We have designed the Fort Processor and the Chernobylizer. The Fort Processor is based around the site at Newhaven Fort (UK) and the Chernobylizer is based on the Chernobyl disaster, the decontamination zone and the area surrounding the plant. We use these instruments as part of our performances and run workshops in building them. Isn'tses has existed since 2015 and is our collaborative project but we have both been involved with music for longer.
Connect with Isn'tses
How I can help you:
Our synths can be played by anyone, from those first starting in music to experienced sound designers. The hands-on design encourages people to use tactile methods of making music and to follow their intuition. As the synths are portable and have the option of being battery powered, they are ideal for DIY set ups as we have demonstrated in our video. We like to encourage others to learn to build and solder the synth themselves. This means becoming more familiar with components and electronic circuits. By offering a kit with instructions we enable beginners to learn to solder either at home or at one of our workshops. For those more experienced they have the option to obtain our PCB and source the components themselves. We can also work with experienced electronics workshop facilitators to facilitate one of our workshops themselves, if that makes sense to do so, when distance is an issue.
How you can help me:
Follow us on Instagram @chernobylizersynth
Visit our Shop at
www.chernobylizer.com
Stay informed about workshops in the UK by joining our mailing list. Email us with subject MAIL LIST to:
isntses@gmail.com
For any more queries or if you want to facilitate a workshop with one of our synths also do get in touch to discuss.
If you like the artwork follow Lisa's Twitter page: @listenlisse
Our Facebook page is:
www.facebook.com/isntses