Pink Bats... or Something Like it (2023 Revision)
A recent revision that features robust data connections between Ableton Live and Minecraft. Two way communication is enabled between the two applications via the Mineflayer Javascript library.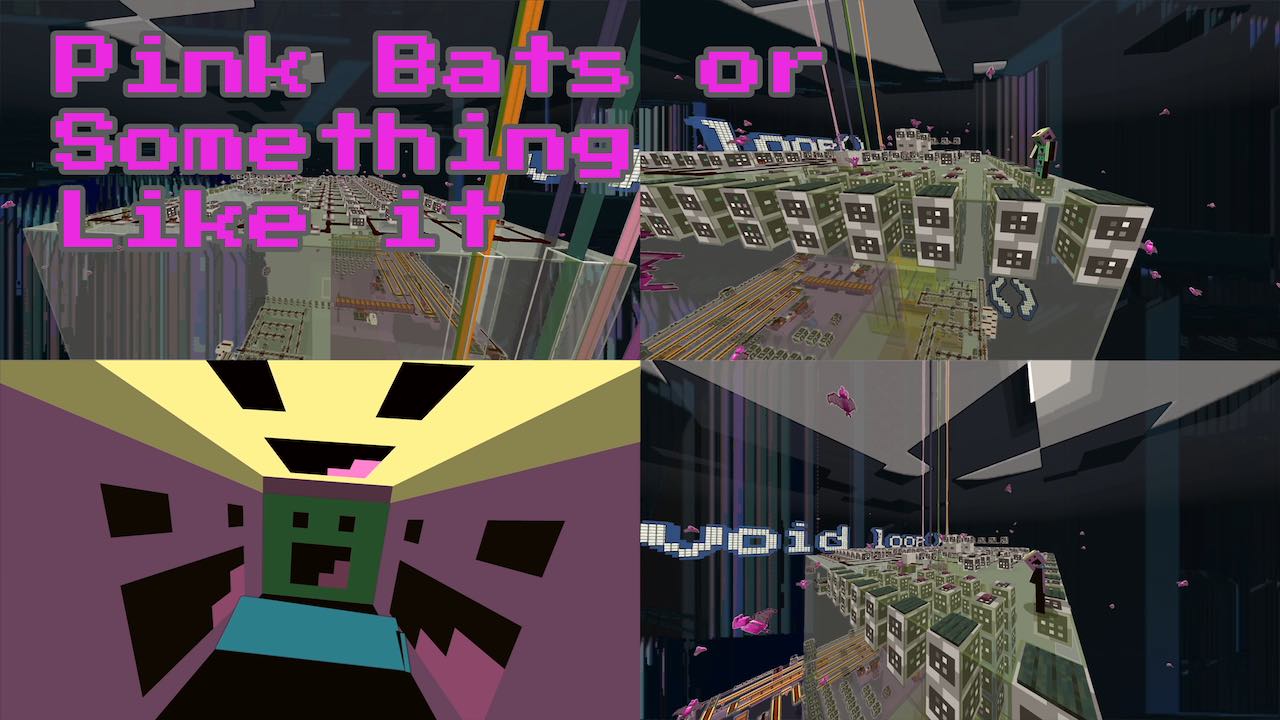 Part of my void loop() performances in Minecraft. This 2023 revision makes use of new data connections between Ableton Live and Minecraft.
In the previous version, audio from Minecraft was processed in Ableton Live. That's still happening, but SOME musical components are now MIDI notes triggered by in-game events (command blocks that post messages to the chat with specified syntax). A Mineflayer script sends the chat to Max for Live patches that translate messages to MIDI data. Commands can also be sent into the game using the same Mineflayer script and Node for Max handlers.
Pink Bats or Something Like It: The Ableton Live set I use for this piece was originally created for a piece called Pink Bats for kalimba, guitar, and Live looping. This version of the performance replaces all of the acoustic instruments with the my own gamelan samples triggered in Minecraft in real-time.
The looping is done using Ableton Live with Clyphx Pro. The groove is gradually assembled using discombobulated motives and gestures.
The video was created using VDMX and the Replay Mod for Fabric.
Frequently Asked Questions
What inspired you to do this?
A lack of expressive controls in my previous Minecraft projects
How long did it take to make it?
Once the data connections were made, I spent about a week on the revision.
How long have you been doing things like this?
Since December 2020.
Have you done other things like this?
Yes, and I plan to continue developing this.
What did you wish you knew before you started this?
Javascript!
What's next?
More new music, hopefully with collaborators.
Resoures?
https://github.com/PrismarineJS/mineflayer
Autumn Ate Everything (Ramon Castillo) : Composer, Maker, Performer, Live Looper, Improviser, Educator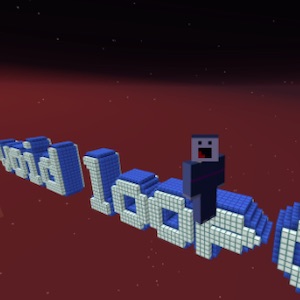 I compose and perform a lot of experimental music. I do a lot of highly automated looping in Ableton Live, and lately, I've been using Minecraft as my live instrument. I build much of my own hardware and software for live performance.

I am a faculty member at UMass Lowell where I teach Music Technology, Music Business, Musicianship, Composition, Live Electronic Performance, and the Electronic Ensemble.
Connect with Autumn Ate Everything (Ramon Castillo)
How I can help you:
Collaboration!
How you can help me:
Collaborate with me!
If you like this project, please make a small donation to the artist.