Opaline
"Opaline" is a solo for vibraphone, live electronics and two snare drums.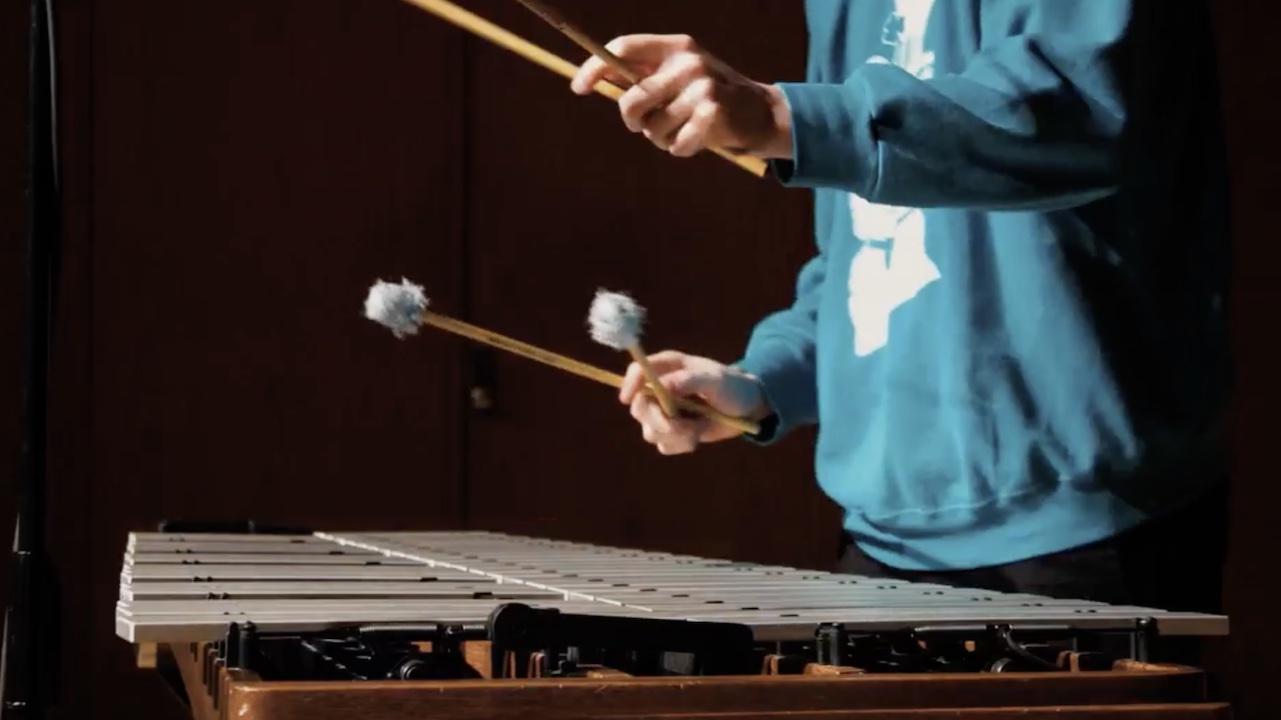 I wrote this piece intending to evoke shimmering visuals in the mind of the listener. The vibraphone, processed live in MaxMSP, triggers effects that change and grow in intensity over the course of 4 minutes. In addition to these sparkling, resonant effects, the buzz from the surrounding snare drums creates an intentional wash that adds to the ambient quality of the piece
Curator note
The University of Michigan Department of Performing Arts Technology integrates the study of music, engineering, and allied arts in a close-knit, collaborative environment. The inspiring and accomplished faculty are internationally renowned scholars, teachers, artists and practitioners.
Olivia Cirisan
Olivia Cirisan is a musician, percussionist, teacher, singer/songwriter, composer and producer based in Ann Arbor, MI. She comes from the small town of Frankenmuth, MI. Olivia loves making music of any kind, but particularly has a passion for contemporary, chamber, electroacoustic and electronic music.
Connect with Olivia Cirisan