OctoNoise
A touch-based 8 note music machine with a unique (adjustable) delay between notes.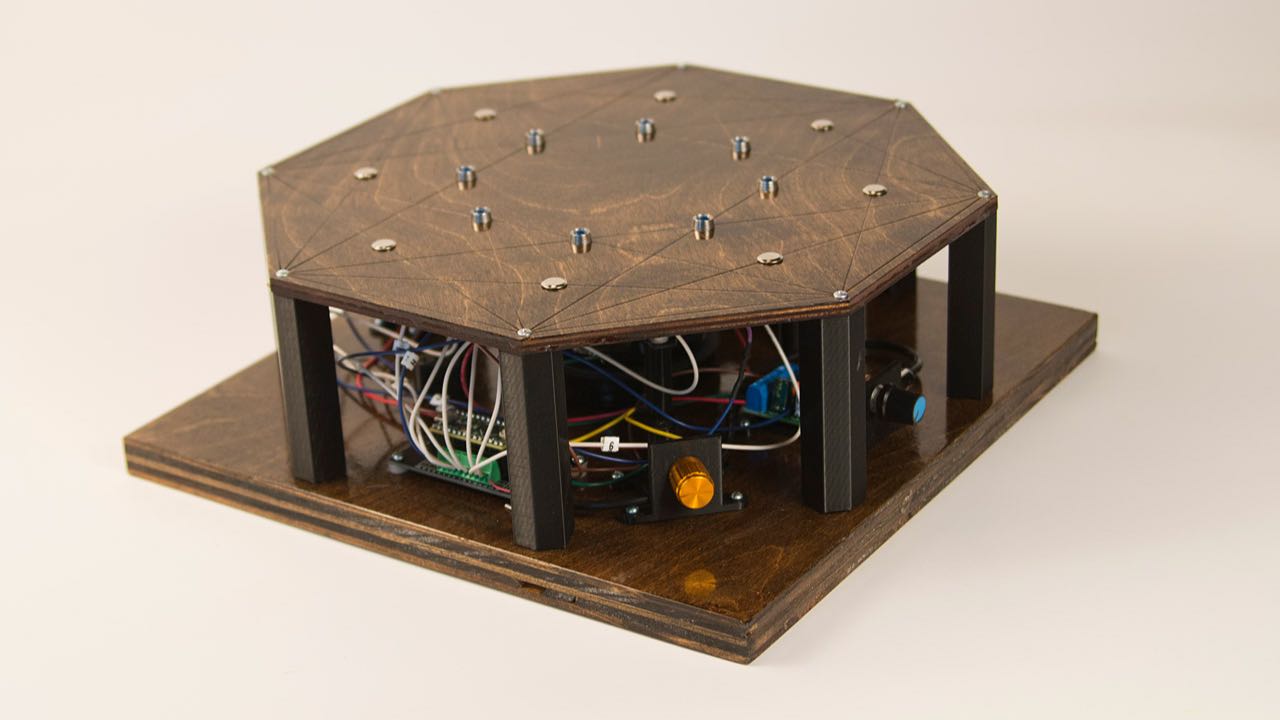 Using a microcontroller with capacitive touch, the OctoNoise is an 8 note instrument that creates sound in a unique way, one note at a time, with an adjustable delay between the cycle of producing the notes. The original was created for an art auction to benefit WMSE 91.7 and I built a second one I could keep for myself.
Side story
The original OctoNoise was created for a benefit auction for the radio station WMSE 91.7 in Milwaukee. I liked it so much I built a second one that I could keep.
The design purposely makes it difficult for one person to reach all of the touch points on their own, and playfully encourages use by more than one person at a time.
OctoNoise is an eight note piano featuring capacitive touch pads and corresponding LEDs. The brain is a Teensy LC microcontroller. There is an on/off switch and a built-in amp with a volume control knob, as well as a "speed" control knob that affects the delay between notes. It is powered by 3 AA batteries.
Pete Prodoehl : Maker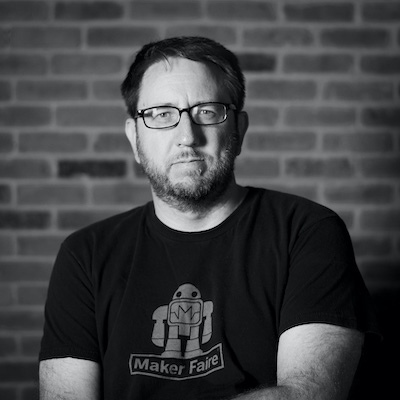 I need to be creative because it's the only way my brain can deal with the world.
Connect with Pete Prodoehl
How I can help you:
I build USB controllers, MIDI device, and other electronic oddities for people.
If you like this project, please make a small donation to the artist.