Until We Meet Again — Music <> Code <> Poetry
Ambient electronic music. Mostly created by live coding with Sonic Pi.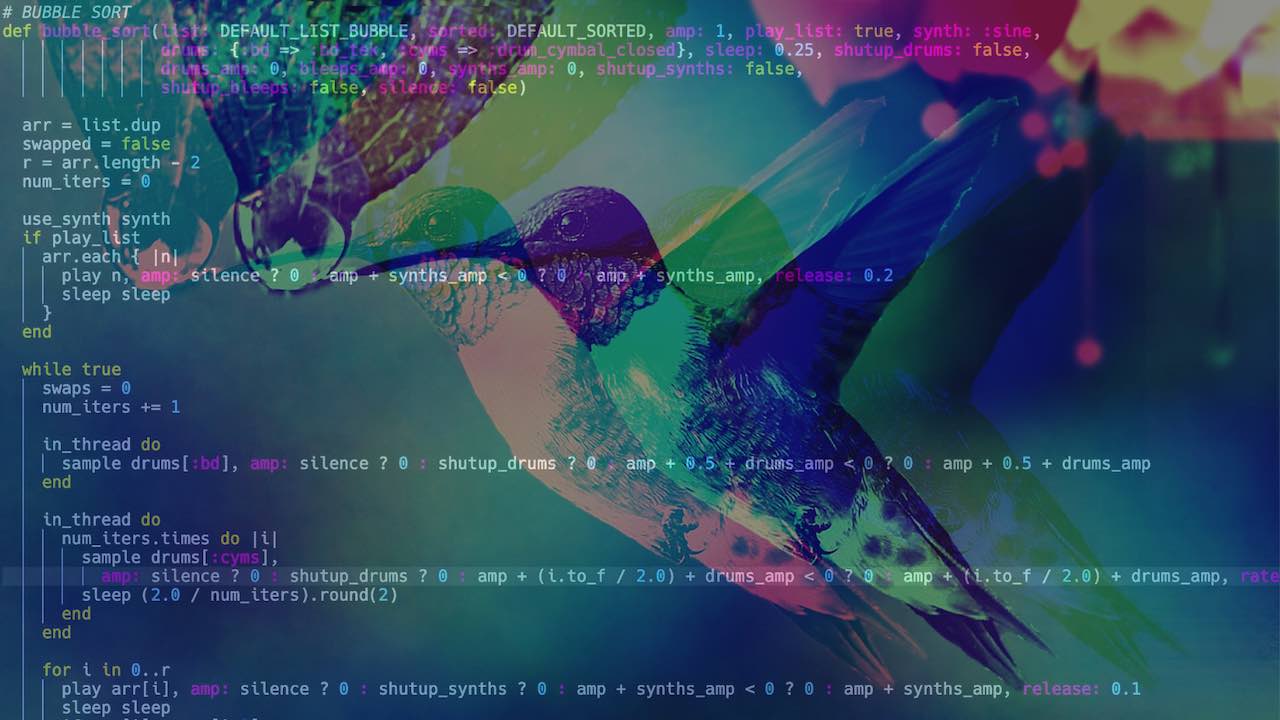 Live music performance using live coding with Sonic Pi. The written aspect of live coding allows for different layers to be added on top of the music experience. Words are meaningful. Code is art in it's own way and when the purpose of code isn't to be "useful", it's possible to explore the language the same way a poet would. This is what I will attempt to do with this performance. Mixing my voice to the sounds created by the computer, and combining the words I sing with the words I type to create a unique performance.
Frequently Asked Questions
Are there plans available to make this? Do you sell this?
You can listen to more of my music on Currents.fm (https://a.currents.fm/c/earthtoabigail) or on Audius (https://audius.co/earthtoabigail). For videos, you can check out my YouTube channel (https://www.youtube.com/channel/UCNRiG1dk40TVuv4AJJzBagw)

I'm also on platforms like Spotify but I really appreciate if you listen to me on Currents or Audius instead, since Spotify is not great at supporting artists.
Resoures?
Sonic Pi (https://sonic-pi.net)
OBS
Earth to Abigail : Singer, composer, writer, live coder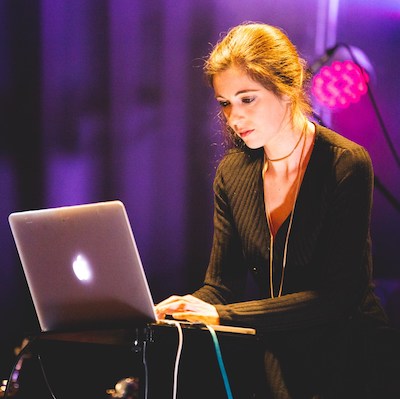 My main passion in life has always been music. I started playing piano and violin when I was barely 4 years old. After pursuing a Bachelor degree in classical piano, I realized that being a classical musician wasn't really what I wanted. My dream was to travel so I left my hometown of Montreal, CA at the age of 25. There was no way I was going to hit the road without taking an instrument with me so I bought myself an accordion.

Since then, I worked as an accordion player and singer with bands around the world, Casa Verde Colectivo in Mexico, Soan in France, Din Din Aviv in Israel, Arijit Singh in India, and many more.

5 years ago I discovered computer programming and completely fell in love with technology. Wanting to merge both my passions together, I discovered live coding, which is creating music in real-time using a computer language. The beauty of live coding is that it's a medium that lets the audience inside the creative process of the artist while it's happening live. The code is projected on the screen for everyone to see so people can follow along and live the thought process leading to the creation of the piece with the artist.

And this brings me to writing, the last piece of my artistic process puzzle! Writing was always present for me but only recently, I started to write personal essays and stories. Then I started to experiment with incorporating writing into my live coding sets, meaning I started to write the code in a way that could be read as poetry.

Now, my performances are a mix of live coding, accordion, and singing, with sometimes other tools and machines as well, and I explore the written word through the code I write by using the poetry in my code that completes the lyrics I'm singing.
Connect with Earth to Abigail
How I can help you:
I give private and group workshops to teach people how to code and how to create music with Sonic Pi. I also have my own method of teaching music theory geared towards programmers.
How you can help me:
- Follow me on Instagram :)
- Subscribe to my channel on Currents.fm ($2.50/month) :D
- Subscribe to too my mailing list on my website :)
If you like this project, please make a small donation to the artist.