MotorDrone
A small DC motor with a monofilament pick mechanism, think weed whacker, strums a single stringed monochord.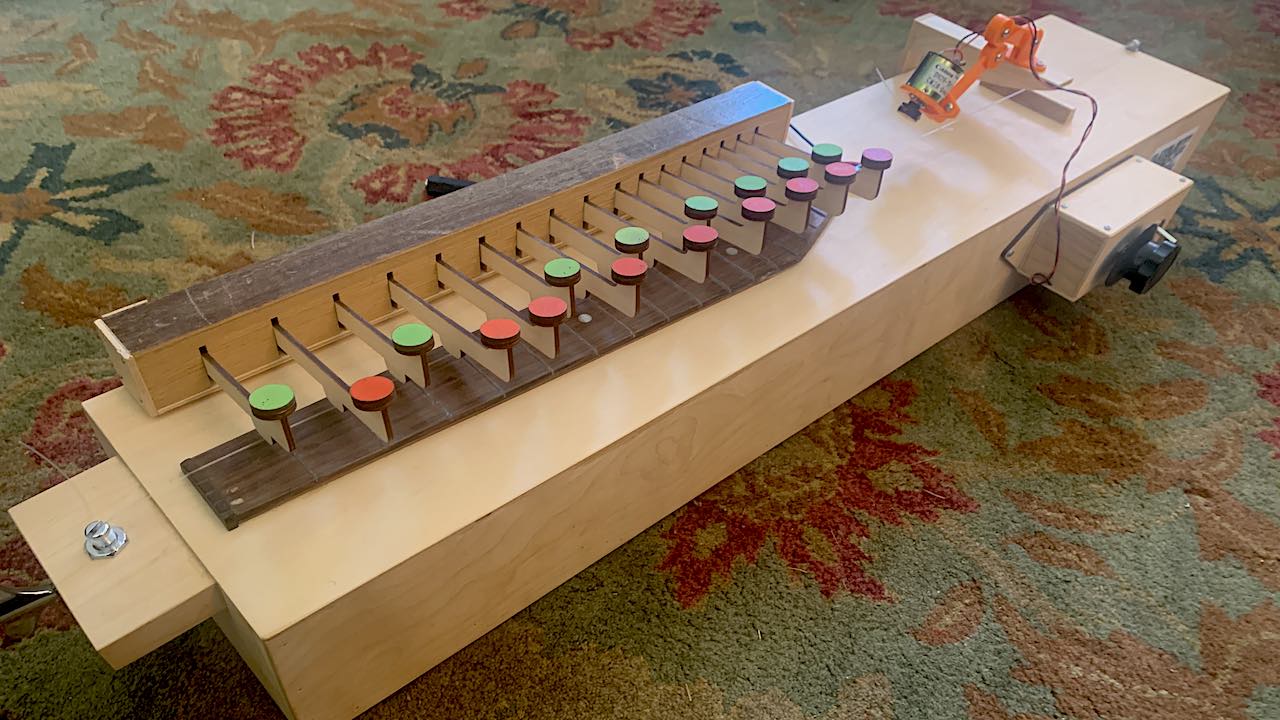 A small DC motor driven brush mechanism continuously strums a single string monochord. A fretboard and push keys have been added to make the instrument playable. There is also a speed control to increase the sonic possibilities.
In the video I've added a looper pedal to make things more interesting.
Frequently Asked Questions
What inspired you to do this?
I saw someone play a similar instrument (without the motor) at a festival in Oakland, CA.
How long did it take to make it?
About two weeks.
How long have you been doing things like this?
A couple of decades.
How much did this cost to do?
About $100. I used a lot of materials I had laying around. I think the most expensive thing was the tuner.
Have you done other things like this?
Absolutely.
Josef Szuecs : pronounced SOOCH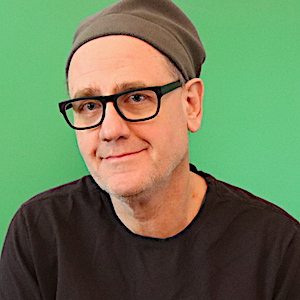 I primarily work with wood and electronics, although most projects incorporate other materials as well. My workshop is equipped with standard woodworking equipment along with CNC machines and a laser cutter.

Along with the making of physical things, I am also a jazz guitarist. I try to integrate my passions of making and music whenever I can. For example, in projects like the Drummer in a Suitcase project.

From 2006 to 2017, I provided software development and fabrication services to Maker Faire. I also exhibited numerous award winning projects.

I currently serve as the President of the Board of Chimera Arts Maker Space in Sebastopol, CA. Chimera Arts provides facilities and training to our local maker community.

In October 2018, I produced the first Maker Music Festival. A celebration of people that make their own instruments.
Connect with Josef Szuecs