METEOR
The METEOR is a DIY synth for beginners.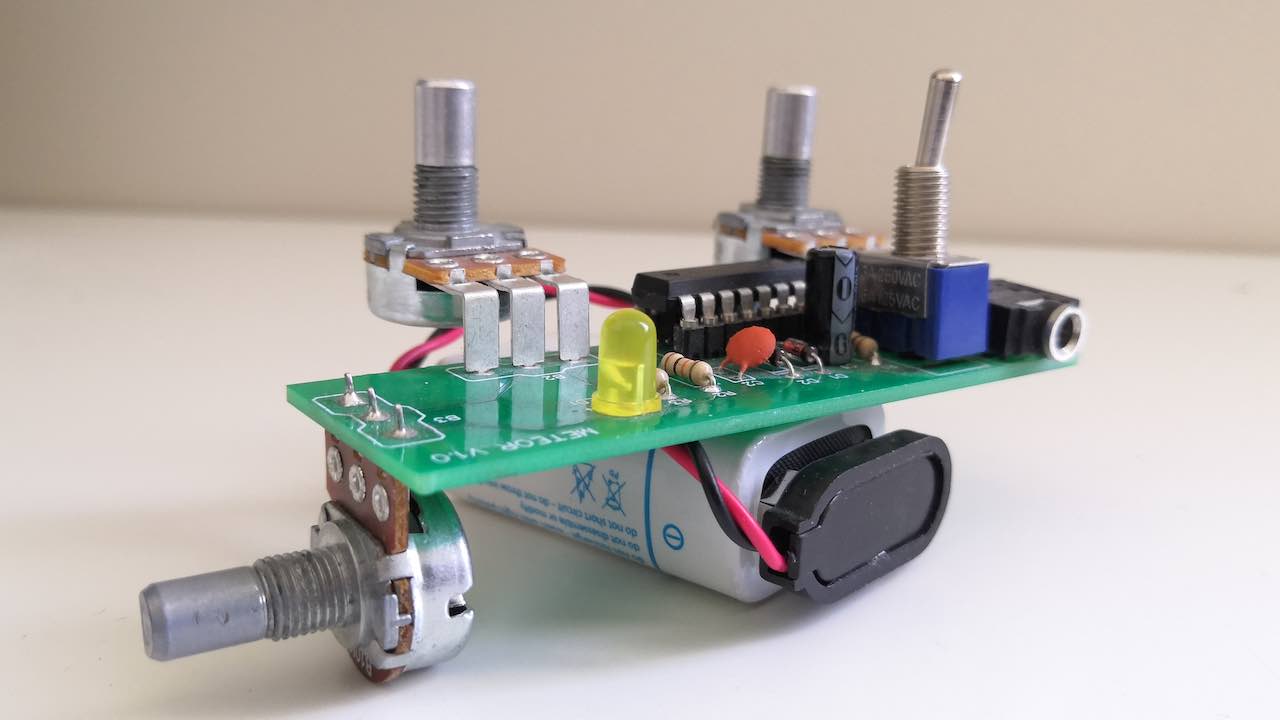 The METEOR is a DIY kit to build a simple two oscillators synth in a couple of hours. It was inspired from the "Logic Noise" tutorial series by Elliot Williams*.
It was designed to be as accessible as possible for inexperience builders, with only the bare essentials in terms of functionality. An on/off switch, one volume and two frequency potentiometers.
The kit has been used in several workshops with adults and teens.
Cost for the parts are under $10. The part list and build instructions are available in french and english.
*https://hackaday.com/tag/logic-noise/
Frequently Asked Questions
What inspired you to do this?
This circuit was inspired by the "Logic Noise" synth building tutorials by Elliott Williams on Hackaday.com. I wanted to make a kit that was both very cheap and easy to build, yet with and interesting sound and that could serve as an introduction to electronics and instrument building.
How long did it take to make it?
I can't remember for sure as I made it in 2018. Maybe in the span of couple months, working on it sporadically (drawing the PCB, the enclosure...).
How long have you been doing things like this?
I have been building instruments for few years before that, mostly electro-acoustic or passive electronics (mixers, splitters...) or assembling kits. I had been studying synth building for maybe a year before that.
How much did this cost to do?
The kits spare parts are very cheap, under $10, PCB included.
Have you done other things like this?
Yes, before that I made a kit for a looper called the Loopcard, based off a cheap greeting card audio chip (later using the ISD1820 chip).
What did you wish you knew before you started this?
I wish I knew a bit more about electronics before doing this kit, as there are a couple things that could be upgraded in the circuit.
Are there plans available to make this? Do you sell this?
At the moment, I stopped selling the kits but I have made the instructions available online. I do have a handful of PCB laying around, so contact me if you are interested !
What's next?
I am not sure if I will ever work again on that kit, but if I do :
- Upgrade of the circuit
- Simpler enclosure
Resoures?
Build instructions (french only, contact me for english version) : https://ia801007.us.archive.org/29/items/KitMeteorInstructionsV1.0/Kit%20Meteor%20-%20Instructions%20V1.0.pdf
Hackaday "Logic Noise" series :
https://hackaday.com/tag/logic-noise/
Jean-Baptiste Lévêque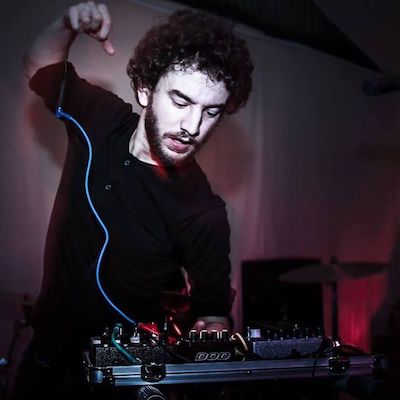 I make weird electronic and electro-acoustic instruments from all sort of stuff : piezo instruments, CMOS chips based circuits, electronic greeting cards, circuit bending, tape machines...
I also teach at workshops and make music under the name Zalhietzli.
Connect with Jean-Baptiste Lévêque