Marble Music Game
I made this Marble Music Game to play with my students.
The idea is that you can change the notes and create melodies. Then you throw the balls and, hear how it sounds?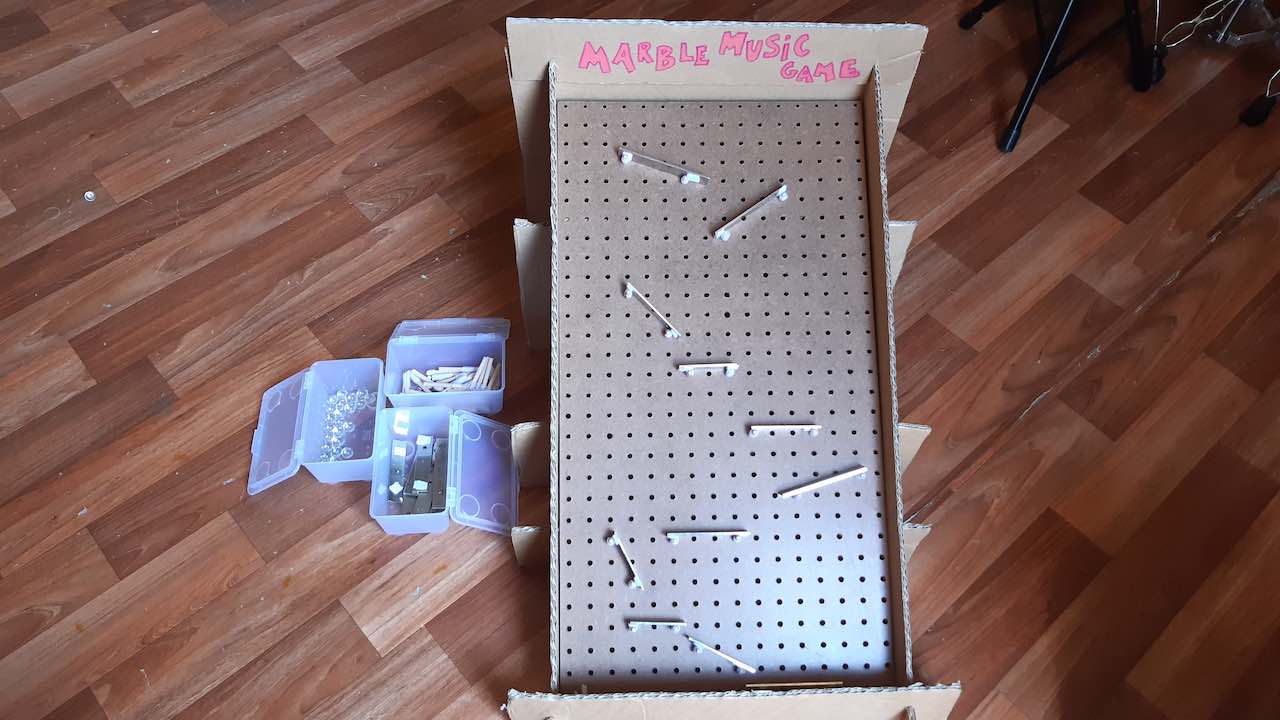 I used recycled cardboard, perforated wooden board, wooden dowels for assembly, belcro, glue and marbles. In the music school where I teach, we had some old Orff instruments that I was saving during years waiting to have some brilliant idea to make them sound again.This is one of my creations.I proposed to 3 teenage students if they wanted to help me and we did it in 3 or 4 classes.
Frequently Asked Questions
What inspired you to do this?
I had some old glockenspiel bars and wanted to create something new, interactive and appealing to the kids so I could play with my students.
How long did it take to make it?
It was built in 4 hours
How long have you been doing things like this?
Since I am Percussionist I'm always searching for new sounds or resources.
How much did this cost to do?
It is very cheap if you have the bars...
Have you done other things like this?
Yes. I build over 60 water flutes for a family workshop and I have some Makey Makey projects to do family or school workshops, book presentations, etc.
Are there plans available to make this? Do you sell this?
If anyone is interested in market it I would be happy!
What's next?
I would like to build another larger prototype for xylophone bars and I want to build more like this one for family or school workshops
Resoures?
Recycled cardboard, perforated wooden board, wooden dowels for assembly, belcro, glue, old glockenspiel bars and marbles.
Miriam Lopez : Music, Music Teacher, Maker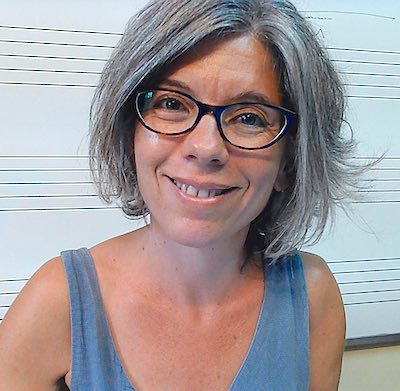 I'm Percussionist and Music Teacher at "Escola Municipal de Música" in Premia de Dalt.
I'm always looking for new resources to make music with kids.I have also some Makey Makey projects that I show in school workshops or book presentations.
Connect with Miriam Lopez
How I can help you:
I offer Marble Music Game or Makey Makey workshops for schools or other organizations.
How you can help me:
If anyone have some old orff instruments bars, like glockesnpiel, xylophone or metallophone and want to send them to me, I would built more like this game to play in workshops with kids and families. You can contact me by mail (
mirilofo@gmail.com
)